Prime Day laptop deals
01. Quick links
02. Gaming laptop deals
03. Windows laptop deals
04. Chromebook deals
05. MacBook deals

Laptops. Most of us have one. Many of us would like a better one. But that better one is almost always more expensive than the one we have. So, we wait patiently for good laptop deals to come along. And with Amazon Prime Day finally here, we're in luck.
We've been covering Prime Day laptop deals for years now, and since we review the latest laptops all year round, we're well positioned to pick the very best models, at the very best prices. So far this Prime Day (it's day one for the uninitiated), we've seen some tempting offers come in on trustworthy brands like ASUS, HP, Acer, and Microsoft and there's even the odd MacBook offer if you look hard enough. We also have a dedicated hub for all the best Prime Day Apple deals and a live blog for the best MacBook Prime Day deals.
We're updating this hub throughout Prime Day with new worthwhile laptop deals to make sure you can find what you're looking for, so make sure you check back regularly. You can sign up to Amazon Prime here on a 30-day trial to take advantage of Prime Day discounts though note that we're also keeping an eye on rivals, such as Best Buy, with its 'Black Friday in July' offers.
The best Prime Day laptop deals in the US
These are the best Prime Day laptop deals we've found so far. We'll make sure to keep this regularly updated, so you can find the dream laptop for you at a better price this Prime Day.
The best Prime Day laptop deals in the UK
Prime Day gaming laptop deals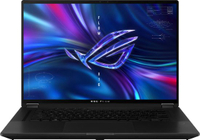 ASUS ROG Flow X16: $1,999.99 $1,249.99 at Best Buy
Save $750: Prime Day doesn't just belong to Amazon, although the trademark does. What Best Buy has done to compete is hold its own "Black Friday in July", and I've sifted through their offers to find some of the best. Here's a ASUS ROG Flow X16, with an Nvidia GeForce RTX 3060 graphics card and 16GB RAM for a very tempting gaming laptop deal. ASUS' gaming laptops can be nice options for creatives too, with the fantastic touchscreen here a special benefit, and this is the lowest price I've seen this model for.
Price check: Amazon $1969.99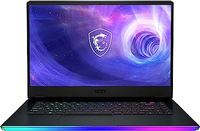 MSI Raider GE66: $3,999 $3,179.99 at Amazon
Save $819.01: MSI make some of the best gaming laptops on the market right now, and the Raider series is their top product line. This model comes with 32GB RAM, the Nvidia GeForce RTX 3080 Ti graphics card and a 12th-gen processor for some serious grunt, and it's inching towards a lowest price ever seen on Amazon ($3,152.29) with a serious $819 off too.
Price check: Walmart $3,449.99 | Best Buy N/A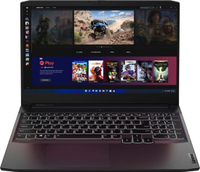 Lenovo IdeaPad Gaming 3: $899.99 $599.99 at Amazon
Save $300: Lenovo don't just make reliable office-spec laptops; this is a great option if you want to get a gaming-ready portable on a budget. Equipeed with an Nvidia GeForce RTX 3050 Ti graphics card, 8GB of RAM and an AMD Ryzen 5 processor, Lenovo has cleverly assembled a gaming laptop that can get you into most of today's games without needing a second mortgage. This is close to the lowest price we've ever seen for this laptop, so this is a Good Deal indeed.
Price check: Walmart $959 (32GB RAM) | Best Buy $899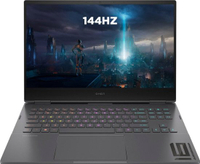 HP OMEN 16 AMD Advantage Edition: $1,599.99 $799.99 at Best Buy
Save $780: HP's work and office laptops may not be the most exciting-looking products around (even though they are often fantastic for their purpose and sport great battery life), and a frequent complaint is that they feel underpowered. HP's gaming arm, however, has no such qualms attached to it. This Omen laptop, with an AMD Radeon RX 6650 graphics card and 16GB RAM (and an esports-ready 144Hz monitor), is almost half off in Best Buy's "Black Friday in July" event, meaning you can get a proper gaming laptop for less than a midrange HP office drone.
Price check: Walmart $1,559 | Amazon $1,359 (Nvidia GeForce RTX 3060 graphics)
Prime Day Windows laptop deals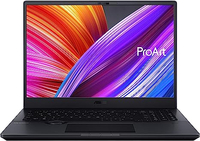 ASUS ProArt Studiobook 16 OLED: $2,699.99 $2,055 at Amazon
Save $634.99: ASUS is quite simply one of the most exciting laptop brands for creatives at the moment. With a suite of laptops aimed at both hobbyists and serious pros, the ProArt Studiobook is one of the flagships. We reviewed the latest iteration of it, but this slightly older version (with 16GB RAM and the 12th-gen Intel processor) is still a supremely capable machine, and is now a solid $549.99 off. This model has hit $1,599 once before, and clearly this deal is a lot more than that. But this is still in the lowest region of discounts we've seen.
Price check: Walmart $3,059 (32GB RAM) | Best Buy $2,699.99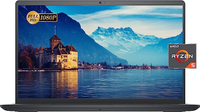 Dell Inspiron 15.6-inch 16GB RAM: $789 $529.99 at Amazon
Save 33%: Dell is known for reliable laptops, well built, and capable for any task. The Inspiron line is one of the better all-around workhorse options around, and this AMD Ryzen 5-powered version of it is now over a third off. Getting 16GB of RAM, a 1TB SSD with an SD card reader included (good for porting photos, for example), for just over $500 is a good deal, and for a sturdy, trustworthy brand too.
Price check: Walmart $619.99 | Best Buy N/A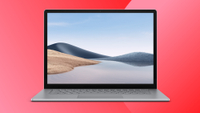 Microsoft Surface Laptop 4 13.5" Intel Core i7: $1,699.99 $1,199.99 at Amazon
Save $500: I tested the Microsoft Surface Laptop 4 myself last autumn, and came away rather impressed, and with it being a more affordable and almost as powerful alternative to the newer Surface Laptop 5, I'm equally impressed by this offer on the 16GB RAM variant, which will give you all the power and screen performance for all your studies, everyday work duties and even some graphic design and more demanding creative work. This is the lowest price this model has been sold for on Amazon, and close to the lowest anywhere.
Price check: Best Buy $1,529.99 (refurbished)
Prime Day Chromebook deals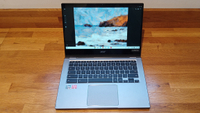 Acer Chromebook Spin 514: $429 $328 at Amazon
Save $101: Chromebooks have become more capable than before, and Acer seem to have mastered the approach. The Spin 514 is a large-screen 2-in-1 that's much more capable than early Chromebooks were, and impressed us too. It's now over $100 off at Amazon and will give you enough power for all the essentials for much less than most Windows laptops or Macs. Though this isn't the cheapest this laptop has been spotted at, it the cheapest we can see it for right now.
Price check: Walmart $349.99 (32GB RAM) | Best Buy $384.99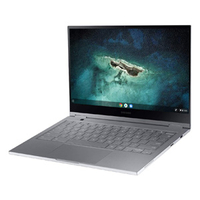 Samsung 13.3" Galaxy Chromebook: $999.99 $739.00 at Amazon
Save $260.99: Chromebooks aren't just budget items any more, and this Samsung model proves that. Kitted out with 8GB RAM, a 4K AMOLED touchscreen display, sleek design and even a pen included, so it's a solid option for budding creatives who prefer the Chromebook ecosystem. It's $260 off at the moment and so a pretty good deal, though it has been on sale for $539 before (so possibly worth holding out for better).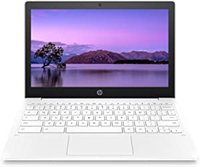 HP Chromebook 11: $259.99 $232 at Amazon
Save 11%: If all you need is a simple Chromebook that does word processing and browsing without a fuss, and you're happy to rely on cloud storage, then HP has a proven track record as leaders in that arena. This 11-inch MediaTek-powered Chromebook has a 15-hour battery life, so you can take it along with you for work and study, and while you won't be doing any arduous creative tasks on it, it covers all the essentials. Full disclaimer, there was an extra $32 off in the lead up to Prime Day.
Prime Day MacBook deals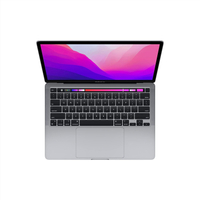 Apple MacBook Pro (M2, 2022): $1,299 $1,099 at Amazon Save $200: The 13-inch MacBook Pro is a popular laptop, though to my mind it steps dangerously close to the Air's territory. However, if you want the portable size but pro power, this $200 saving is definitely worth checking out.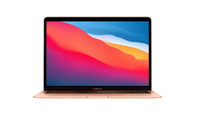 Apple MacBook Air M1: $1,178 $888.99 at Amazon
Save $289: Yes, the M2 MacBook Air is out, and it's great, but you shouldn't overlook the slightly older M1 model. This 2020-spec Air is still a powerful laptop, ideal for most creative people, and can now be had for $289 off the sticker price.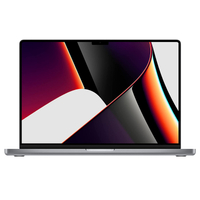 Apple MacBook Pro M1 Pro: $2,699 $1,899 at B&H Photo
Save $800: The late-2021 model of the MacBook Pro with 1TB storage and the M1 Pro chip is now a whiplash-inducing $800 off at B&H Photo in one of the best rival deals to Amazon's Prime Day offers. It got a rare full house in our review, and is still a great machine for creatives even though there's a newer model out now. And for that price, hoo boy.
Need to know
How we select our Prime Day laptop deals
We've been reviewing laptops for many years at Creative Bloq, and we've been searching for the best deals on those same laptops, whether for Prime Day or not, for just as long. So we know a good laptop deal when we see one. But we don't just copy and paste the details of a deal from Amazon.
First off, we use our expertise and knowledge of our creative audience to search for the most relevant and popular Apple products on sale. When we see a discount on those products, we consider how that discount actually stacks up. We do this by comparing the new price to other retailers, by looking at the price history (whether it's been on sale at a lower price before, or if this is a new record low), and then getting the info across in plain English. We know there's such a thing as buyer's remorse (trust me, I know), and we don't want you to feel it any time soon!
We also need to talk about retail prices here. Amazon is often guilty of either stating a product's pre-sale price as its original retail price – even if the product went on sale a couple of years ago and hasn't been sold for that original retail price for some time. What we also see some sellers on Amazon do is bump up the RRP and then advertise a false 'discount', which is even more insidious. So we will look out for that and explicitly note these details whenever necessary. Our mission for Prime Day is to provide only the best, most valuable, real deals to our readers. We know you are smart and we want you to trust us.
What can we expect in terms of Prime Day laptop deals?
Prime Day has become one of the biggest retail events of the year, and during it, Amazon offers discounts, sometimes quite big, on laptops of all shapes (usually rectangular, to be fair) and sizes. You can find flagship gaming laptops with a full four-figure discount, and MacBooks on near-to-lowest prices yet, and in fact it's become such a big event that rivals have now joined in to keep up, so we'll also be keeping an eye on laptop deals across Walmart, Best Buy and others to make sure we're sending you to the best deals on the best laptops we can find, and of course you can keep an eye on our Prime Day hub for deals on all types of creative tech.
You need to be a Prime member to take advantage of Amazon's official Prime Day offers. You can sign up to Amazon Prime here on a 30-day trial to do that.
Are Prime Day laptop deals worth it?
In years past, we have seen some lowest-ever prices for laptops on Prime Day, but of course, some retailers will try and take the mickey by tricks like artificially raising the price just ahead of Prime Day and then advertising a 'huge discount' that's really little more than a mirage. We will keep a keen eye on any cowboys who try to pull the wool over your eyes, because it's just as important to know which deals are too good to be true as it is to grab a bargain. We will also try our best to only lead you to laptops we know for certain are worth your time and hard-earned money, which includes focusing on laptops we have already reviewed or have had expert recommendations from our lineup of contributors.