The best iPad mini prices can save you money on Apple's most compact and portable tablet. It's also the tablet that hasn't had an update in a while, so there isn't an iPad mini 2022. But the 2021 6th generation model is still an ideal tablet for creatives who want to work on the go. It adds Apple Pencil 2 support for sketching and note-taking on the move and is also a great option for watching media and general browsing.
The other good news is that the iPad mini isn't as expensive as the big iPad Pros. It does cost more than the standard 10.2in iPad, though, so it's still worth looking for the best iPad mini prices to try to save some money. Below, we've pulled in the best prices on the two iPad mini generations currently available, the newest 2021 6th generation device and the previous 2019 iPad mini 5. The links automatically update to take you to the retailers with the best prices in your area.
Looking for more savings? We also have a hub for the best iPad Pro deals and the best iPad Air prices around.
If you're wondering where the iPad mini fits alongside Apple's other tablets, see our full list of all of the current iPad generations. And if you're looking for Pad accessories, see our guides to the best Apple keyboards and the best iPad stands.
The best iPad mini prices available now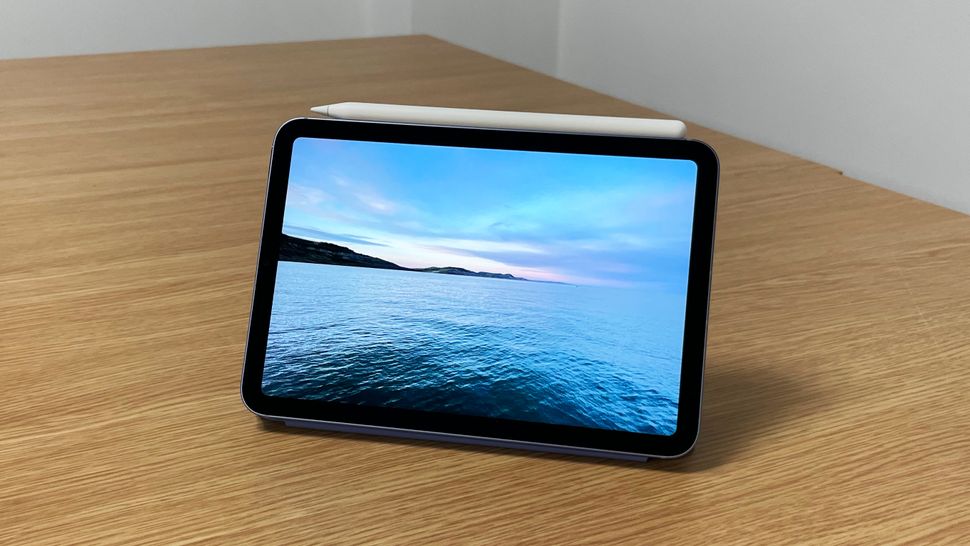 The most recent iPad mini was released in September 2021. It boasts an extremely powerful A15 Bionic chip, Apple Pencil 2 compatibility, plus pocket-sized portability, and USB-C port connectivity. It's a super iPad for creativity on the move, and all for under $500/£500. The screen measures 8.3-inches, and is now closer to a 3:2 ratio than the previous model's 4:3. This means the extra width makes the most of the smaller size of the screen, offering smaller postbox bars when watching shows.
When it comes to price, the 2021 model with 64GB storage retails at $499 / £569, which is $100 / £170 more expensive than the previous version on launch. We have already seen some decent deals on the device, with Amazon US shaving off up to $40, but that still leaves it more expensive than the standard retail price of the earlier model, so consider the device below if you're on a budget. See our full iPad mini (6th gen) review for more details.
While it doesn't have the power of the 2021 device, nor the Apple Pencil 2 support, the 5th gen iPad mini is still a highly portable and slick drawing device. Released in 2019, this generation has an iPhone XS-class chipset and a bright 7.9-inch display. You do get Apple Pencil support, just in the form of the earlier Apple Pencil 1, so it's still super-easy to instantly scribble notes and sketches.
When it comes to price, the 2021 model above retails at $499 / £569 and the 2019 model retails at $399 / £379, though it's no longer sold by Apple. Add to that the chance of further discounts, if budget is your biggest buying factor, this older model is definitely an option to consider. If you can afford the outlay, however, we'd go for the newer model above for faster processing and support for the upgraded stylus. See our full iPad mini (2019) review for more details.
Which is the best iPad mini to buy?
If you're not sure which model to go for, we'd recommend considering what you want the device for. If it's for general browsing and media consumption, the older 2019 iPad mini should do you just fine, and you may be able to find it above at a cheaper price now that it's been superseded by a newer model
However, if you want an iPad mini for creative work, particularly for drawing, we'd go for the newer 2021 iPad mini 6th generation since it adds Apple Pencil 2 support. The older mini does support Apple Pencil 1, but the Apple Pencil 2 introduces some notable upgrades, and it can magnetically stick to the device while it charges. The 2021 iPad mini also has a larger screen on a smaller body (yep, sounds impossible, but it does), and it offers better performance thanks to its A15 Bionic chip.
What are iPad minis good for?
The iPad mini probably isn't a machine you'll want to stare at all day, because it's simply pretty small. But it is great for streaming, gaming, note-taking and sketching, and its lightweight design means it's ideal for carrying around with you.
Related articles: