Looking for an Adobe CC deal? Well, you've come to the right place. We've scoured the web to bring you the best deals on Adobe software for graphic designers, illustrators, photographers, web designers and more.
Adobe's Creative Cloud subscription packages continue to divide designers. They offer great flexibility, regular updates and the latest app updates, but they cost more for long-term users than outright purchasing used to.
If you use more than one app – which you almost certainly will – you'll usually find yourself paying at least $600/£600 per year to use the Creative Cloud package. That's why we've put together this collection of the best Adobe deals and discounts on Creative Cloud to be found.
So if you've been debating whether to sign up, now's your chance to get hands-on with Adobe's stellar suite of world-class design tools, and save some cash in the process.
Adobe's All Apps plan includes the entire suite of desktop and mobile apps for Mac and PC, from essentials such as Photoshop CC to next generation tools such as Adobe XD CC – and Adobe also offers the All Apps+Adobe Stock plan.
Remember that Creative Cloud subscriptions also give you 20GB cloud storage allowance, making it easier than ever to create across multiple devices and collaborate by sharing files with others.
Our pick of the best Adobe Creative Cloud deals available right now
Get 3 months free with any Wacom Pro product
UK shoppers who are in the market for a graphics tablet can get a free three-month subscription to Creative Cloud if they opt for a Wacom Pro product on Amazon or the Wacom store before 31 March 2018. There are currently plenty of great Wacom deals around, too, so you could make some great savings if you act fast. (Ts & Cs here)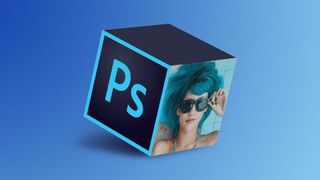 Students and teachers save 65%
If you're a student or teach, you can save 65% on Adobe CC. Get All Apps for £16.24 per month or the Photography plan for £9.98 per month.
12 month full CC license for students and teachers: £190
Another one for students and teachers: pay £190.55 upfront for the package that gives you access to all the apps on PC or Mac.
The best Adobe Creative Cloud deals
The price widget below will show you the latest deals on Adobe's Creative Cloud today...
The best Adobe Creative Cloud Photography Plan deals
The price widget below will show you the latest deals on Adobe's Creative Cloud Photography Plan.
Related articles: