For getting your first foothold in the world of 3D, it's hard to go wrong with SketchUp, and its free version, Sketchup Make, is an ideal starting point. It provides a friendly and forgiving introduction to building stuff in 3D, starting you off by simply drawing lines and shapes that you can then push and pull around to turn them into 3D forms.
If you need a bit of inspiration, you can search the SketchUp 3D Warehouse's immense library of models and download them for free.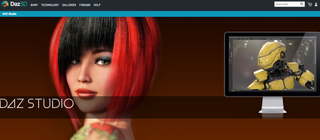 Daz Studio is a 3D figure customisation, posing and animation tool that enables artists of all skill levels to creating digital art using virtual people, animals, props, vehicles, accessories and environments.
With Daz Studio, you can create custom 3D characters and avatars, design virtual environments, produce graphic design elements and much more. There's also a handy table that shows you what this free tool offers in comparison to its paid alternatives (scroll down here).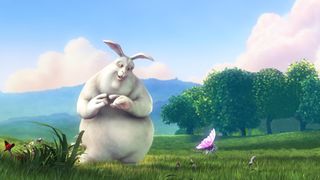 Platform: Mac, Windows, Linux
If you're serious about 3D but struggling to afford software, then you're in luck. Blender is a free, open source 3D content creation suite, available for all major operating systems.
Started by Blender Foundation founder Ton Roosendaal back in 2002, Blender is now largest open source tool for 3D creation. Its makers are constantly working on its development, but you can pretty much do anything 3D related with this software, including modelling, texturing, animation, rendering and compositing.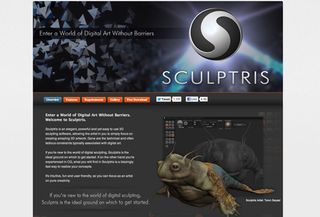 If you're interested in the art of digital sculpting, check out 3D software Sculptris from Pixologic. Perfect for all skill levels, the software is a great starting point for users new to the discipline, while more experienced CG artists will find the software a quick and easy way to realise concepts.
Sculptris is based on Pixologic's ZBrush, the most widely-used digital sculpting application in today's market. So, when you're ready to move on to the next level of detailing, skills learned in Sculptris can be directly translated into ZBrush.
Platform: Mac, Windows, Linux
Houdini is a 3D animation and visual effects tool, used widely throughout the media industry for film, broadcast, entertainment and visualisation. And its cheapest version costs just a little under $2000.
But the makers of the programme – Side Effects Software – are a good bunch and, knowing that cost can be an issue, offer an Apprentice version for free. With this you can access all the features of the full version in order to develop your skills and work on personal projects. The programme is purely for use non-commercial and learning purposes.
Free data visualisation software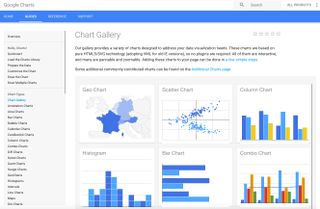 Google chart tools are powerful, simple to use, and free. You can choose from a variety of charts and configure an extensive set of options to perfectly match the look and feel of your website. By connecting your data in real time, Google Charts is the perfect infographic generator for your website.
It was only a matter of time before an infographic resume generator turned up. With this you can visualise your resume in one click and also take a look at previous examples. Enabling people to express their professional accomplishments in a simple yet compelling personal visualisation, we think this is an option worth exploring.
This free web-based infographic tool offers you a dozen free templates to start you off, all of which are easily customisable.
You get access to a library of things like arrows, shapes and connector lines, and you can customise the text with range of fonts, colours, text styles and sizes. The tool also lets you upload your graphics and position them with one touch.
Infogram is a great free tool that offers access to a wide variety of graphs, charts and maps as well as the ability to upload pictures and videos to create cool infographics.
The data upon which the infographics are based can be found in an Excel-style spreadsheet, which the user can easily edit and see the results change in real time. When you're happy with your infographic you can publish it to the Infogram website for all to enjoy, or embed it in to your own website or share it via social media.
Next page: Other useful tools