Finding the best MacBook Pro 14-inch prices is an essential way to save money on Apple's powerful M1 Pro or M1 Max laptop. The most recent MacBook Pro was launched at the end of 2021, coming in both a 14-inch and 16-inch offering. Both are pretty much the same, except the 16-inch model obviously offers a larger screen and slightly better battery life. The 14-inch model is a great option for those looking for a more portable option that is also cheaper than the larger 16-inch laptop.
Price wise, we haven't seen any significant drops on the MacBook Pro since first release. In fact, Apple sneakily upped the starting price by £50 so the MacBook Pro now starts at $1,999/£1,899 for an entry level configuration. The good news is we've seen some amazing deals with up to $200/£200 off that price recently, so discounts are out there if you know where to look.
It's rare Apple discount their own products outside of big retail events or student discount, so to find the best MacBook Pro 14-inch prices you're going to have to venture out to other retailers. Luckily for you, our below list contains live widgets that link directly you to our favourite retailers.
We've also provided a detailed overview of the laptop's specs as well as a link to our hands-on review of this powerhouse machine. If you're looking for more savings on the most popular Apple products, make sure you keep an eye on our regularly updated guides to the best Apple deals and the best MacBook Air M1 prices.
The best MacBook Pro 14-inch prices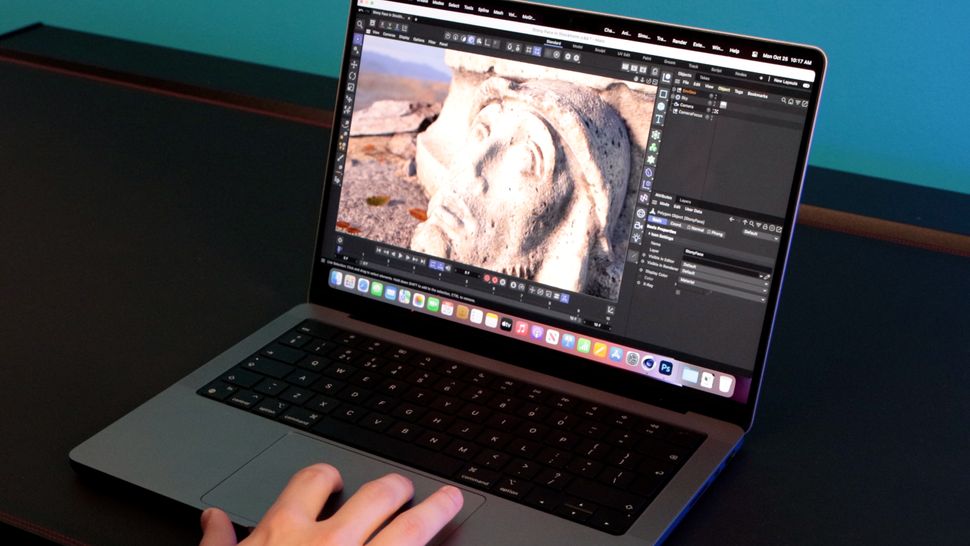 We think this is one of the best creative laptops that Apple has released. With Apple's own silicon, it's super powerful and especially efficient for handling video work. As we found in our five star Apple MacBook Pro 14-inch M1 (2021) review, it can handle pretty much any task you wish to throw at it, including 3D rendering in Cinema 4D.
This 14-inch M1 MacBook Pro also has three Thunderbolt ports, one HDMI port, an SDXC card slot, and a MagSafe 3 port for charging, which is an improvement on the the 13-inch model. Its display is also one of the best we've seen. It's a Liquid Retina XDR display with mini-LED technology, with a stunning contrast ratio of 1,000,000:1 and a peak brightness of 1,600 and support for the P3 colour gamut.
This isn't the cheapest MacBook Pro – Apple also make a 13-inch laptop. But this laptop offers better performance in a compact package, while being cheaper than the big 16-inch device. The standard retail price starts at $1,999/£1,899 for the base configuration, but check below for deals.
Should I choose MacBook Pro 14-inch or 16-inch?
The two 2021 MacBook Pros – Apple's 14-inch and the 16-inch laptops – offer largely the same specs, and both can be configured with either the M1 Pro or M1 Mac chip. The most obvious difference is the screen size. Some will find a larger screen more comfortable to work on, but the MacBook Pro 14-inch has the logical advantage of being lighter and more compact, and thus more convenient to carry around. It's also cheaper.
Since it's bigger, the MacBook Pro 16-inch also packs a bigger battery. Although the battery in the 14-inch is good, the 16-inch offers the longest life of any Apple laptop. Not sure which of the latest MacBook Pros to go for? Then see our comparison of MacBook Pro 14 vs 16.
Related articles: