Want to download Premiere Pro? Adobe's video editor is one of the industry standard movie tools, and it's suitable for tackling all sorts of videos, from editing YouTube videos to putting together a Hollywood blockbuster in your spare time. With various subscription options on offer, it can be hard to know where to start – so we can help you make the right choice.
We'll take you through all the options currently available from Adobe, including grabbing a free trial to get a feel for Premiere Pro, through to paid plans and opportunities on discounts. And we'll even help you get started with it; it's not the easiest package to get to grips with, especially if you're a video novice, so we can point you at some handy tutorials.
If you're not convinced that Premiere Pro's the video editing program for you, take a look at our guide to the best video editing software for designers, while if it's another Adobe package you're looking for, see our article on how to download Photoshop.
Can I download Premiere Pro for free?
Why you can trust Creative Bloq Our expert reviewers spend hours testing and comparing products and services so you can choose the best for you. Find out more about how we test.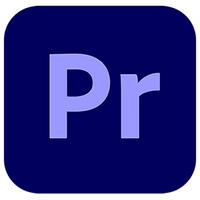 Download a free trial of Premiere Pro at Adobe
Try the latest release of Premiere Pro for free – including all the newest features and updates – with a seven-day trial for PC, Mac and iPad. There's no obligation to buy, but it's easy to convert to a paid Creative Cloud membership during or after the trial.

Want to try before you buy? The good news is that you can download Premiere Pro for free – for seven days, at least. Adobe will provide you with a week-long trial of the very latest version Premiere Pro with no strings attached; you don't even need to provide credit card details so there's no danger of being stung for an unexpected subscription if you forget to cancel.
Download Premiere Pro as part of Creative Cloud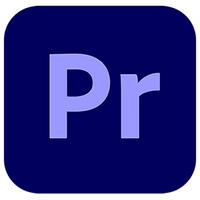 To download Premiere Pro as part of a Creative Cloud plan, simply head to the Adobe website and choose a subscription. Right now there are two main options to choose from: you can either get a subscription to just Premiere Pro, or if you need other Adobe apps such as After Effects or Photoshop, you can instead opt for a plan that includes the whole suite of Adobe creative apps.
As a standalone app Premiere Pro currently costs $20.99 / £19.97, but you can also add additional apps, such as the audio recording, mixing and restoration app Audition, for an additional fee. Buying single apps may start adding up in cost, and if you're likely to use more than one of Adobe's apps, it usually makes sense to get all 20+ apps in the Creative Cloud suite with an All-Apps subscription for US$52.99 / £49.94 per month. That includes Photoshop, Illustrator, Acrobat, Premier Pro and more).
There are options for individual users and businesses, and if you're a student or teacher you save up to 65 per cent on your first year of use if you buy Premiere Pro as part of the full suite. Make sure you keep an eye on our best Adobe deals page to see any special offers as and when they appear.
How much does Premiere Pro cost?
The cheapest way to buy Premiere Pro at the moments is as a standalone app; this will cost you $20.99 / £19.97 / €23.99 per month if you subscribe to an annual plan, paid monthly. For this you'll get Premiere Pro itself as well as access to new features and updates as soon as they're released, as well as 100GB of cloud storage, Premiere Rush, Adobe Portfolio, Adobe Fonts and Adobe Spark (which you can use to quickly create your own branded graphics, web pages and videos).
You could instead pay upfront at a cost of $240 / £238 / €287 (saving you a tiny bit of money over paying monthly); or on a month-by-month fee of $31.49 / £30.34 / €35.99, including the previously detailed additions.
Alternatively you could opt for the Creative Cloud All Apps plan, which gives you access to Adobe's entire collection of creative desktop and mobile apps – including of course Premiere Pro – for $52.99 / £49.94 / €59.99 per month. This is a great deal if you'll use more than one app. Be sure to keep an eye on Adobe's Special Offers page for any discounts or bundle deals on apps from the Creative Cloud suite.
Premiere Pro discount for students and teachers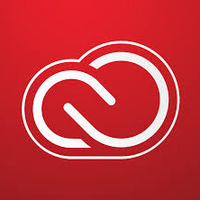 Students and teachers can save a whole lot of money by taking advantage of Adobe's discounted All Apps plan. With this you can get Adobe's entire suite of create apps with an impressive 65% discount for your first year. As well as Adobe's desktop and mobile apps you'll also get 100GB of cloud storage, Adobe Portfolio and more besides, for just $19.99 / £16.24 / €19.50 per month for the first year, $29.99 / £25.28 / €29.99 after that. It's a great saving, whether you're picking the monthly payment for a year, or the month-by-month option.
Can you download Adobe Premiere Pro on Windows?
You certainly can, and you can also download Premiere Pro for both Mac and Windows on the same subscription, regardless of whether you have an All Apps plan or an individual subscription. Unlike some Adobe apps, like Photoshop, Illustrator and Fresco, there's no iPad version yet; if you want to make video on your iPad, our guide to the best video editing apps can point you at some useful options.
There's no need to specify which platform you want to use the software with when you subscribe since your subscription allows you to download Premiere Pro to all of the devices you want.
Getting started in Premiere Pro
After you download Premiere Pro, you'll probably need some help getting up and running with it. Thankfully there are all manner of videos online that can help you find your way around Premiere Pro and start getting the most out of it; we've put together a selection of the best options in our guide to the best Premiere Pro tutorials.
Of course, if you want something a little easier to navigate for mobile, you can always explore Adobe's free mobile app Premiere Rush (voted top in our best video editing apps round up). It's designed to be super easy to use, and it will be perfect for those more interested in editing video for YouTube, Snapchat and Instagram Stories than high-end video footage.
Related articles: