Platform: Online, PC, Mac, Linux, ChromeOS
Made by the people behind Gravit Design, and sharing the same engine, Klex is an easy-to-learn and accessible tool for anyone who wants to create impressive graphics in just a few clicks. While obviously not aimed at pro designers, it's a perfect tool for anyone who wants to quickly bang out memorable designs. There's a plethora of ready-made templates to choose from, plus thousands of assets and a great selection of effects and filters, as well as customisation options and a load of fonts and text assets.
If you're a PC user, Microsoft has made its Expression Web 4.0 software free of charge. There's no tech support available for free downloaders but its a pretty powerful alternative to likes of Dreamweaver that won't cost you a penny. In this article, illustrator, artist and graphic designer Stefan Lindblad explains why it offers an alternative worth investigating.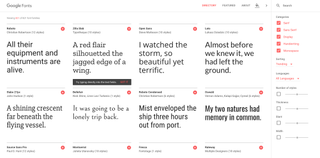 The Google Web Fonts project – renamed Google Fonts – is an extensive catalogue of free and open source designer web fonts, presented in an intuitive directory. The initiative invites users to explore and test fonts in more than 135 languages, and create their own customised collections of font families.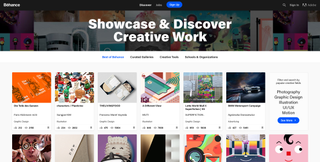 With millions of views each month, online creative community Behance is a key resource for artists of all disciplines. It's a fantastic way to see what your peers are up to, as well as finding new work and creative inspiration from top web designers and agencies. Find the best ways to get your work noticed on Behance here.
There are a whole lot of designers who don't have their own blog, but it's a great way to showcase your fantastic work, get recognition in your industry, earn extra income and get new clients. WordPress is the most popular platform for blogging, and while it can be a little fiddly to set up, there's lots of helpful information online to get you going. Check out these articles:
Dribbble enables designers to share their creations easily, and is a good source of inspiration as well as a great way to promote your own work. Check out this article to find out which designers you should be following on Dribbble.
Related articles: