3D printer Prime Day deals
On this page, we're tracking the best Prime Day 3D printer deals as the sale event plays out, and some of the deals we're seeing show just how accessible 3D printers have become.
People are using 3D printers for all kinds of things from professional uses, even printing medical equipment, to fun personal craft and DIY projects. There are more options than ever, and the best Prime Day 3D printer deals offer some tempting prices. See our Apple Prime Day hub for deals on more tech, but in the meantime, here's our pick of the best 3D printer offers (see the questions section at the bottom if you need help choosing).
The best 3D printer Prime Day deals
Why you can trust Creative Bloq Our expert reviewers spend hours testing and comparing products and services so you can choose the best for you. Find out more about how we test.
Quick links: US
Quick links: UK
The best 3D printer Prime Day deals on FDM printers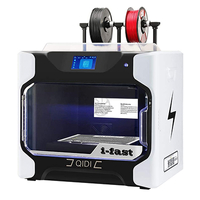 R QIDI TECHNOLOGY large i Fast 3D Printer: $2,499 $1,999 at Amazon
Save $500: We haven't tested this large 330×250×320mm 3D printer ourselves, but customer reviews highlight a lot of positives, including the speed of printing, freedom in the choice of filament, and most of all the rapid, no-fuss setup, with people saying they were able to get printing right away out of the box. It's now very competitively priced in this 3D printer Prime Day deal.

Price check: Walmart: $2,490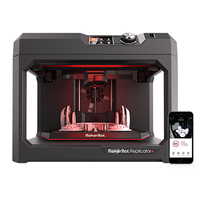 Makerbot Replicator+ Desktop 3D Printer Kit: $2,099 $1889.60 at Amazon
Save $209.01: Makerbot is one of the best-known brands of consumer 3D printers. This one even appeared in space in the film Stowaway. The Makerbot Replicator+ offers good print results, with fine details, although being an FDM printer, some strata will be visible. We found it to be quiet and reliable, and a great option for home offices, schools and workshops. It even has a camera so you can view your printing remotely. Walmart is nearly, but not quite, matching the price.
Price check: Walmart: $1,924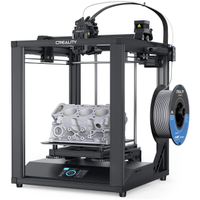 Creality Ender 5: $579 $405.30 at Amazon
Save $173.70: The Creality Ender 3 (see below) was a big hit in 3D printing thanks to its fantastic value. the Ender 5 seeks to replicate that on a larger scale with a large box-shaped aluminum metal frame that expands on the Ender 3's limited build volume. It's fast and the quality is excellent for this price. It will print PLA, ABS, PETG and carbon fiber PLA.
Price check: Walmart: $499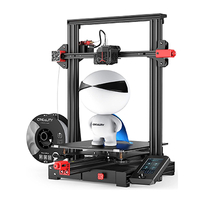 Creality Ender 3 Max Neo 3D Printer: $389 $272.30 at Amazon
Save 30%: With a large build volume of 300x300x320 mm, this 3D printer allows printing of both large models and small parts, or several small models at the same time, making it highly efficient. This is novice quality compared to the devices above, and some people have reported software issues, but it's hard to find an FDM printer of this size at such a low price.
Price check: Walmart $339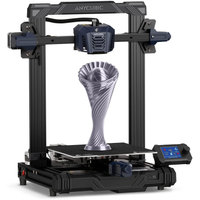 Anycubic Kobra Neo 3D printer: $169.99 $129.99 at Amazon
Save 24%: This 3D printer is suited to beginners, and has a low price point to match. The printing dimensions are 250 x 220 x 220mm and is easy to set up in just 10 minutes. It gets 4 out of 5 stars on Amazon although reviewers mentioned that you'll get more out of it if you take the time to tweak the settings.
Price check: Walmart $169
The best 3D printer Prime Day deals on resin printers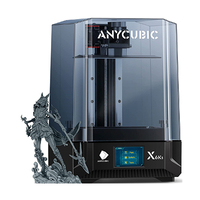 Anycubic Photon Mono X 6Ks 3D resin printer + mini purifiers $569.98 $355.99 at Amazon
Save $214.98 If you need to print resin on a big scale, this is a great deal on a large ANYCUBIC 3D printer. The build quality is excellent, with a replaceable screen protector on the exposure screen - something we don't see on very many resin printers. It was already good value, as we mentioned in our pick of the best 3D printers, and with this discount, it's a steal. The bundle includes two mini purifiers designed to reduce odours from the resin.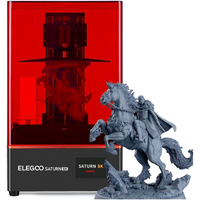 Elegoo Saturn 2 8K MSLA 3D printer: $449.99 $349.99 at Amazon
Save $100: This deal is exclusively for Prime Day members and saves you almost $200 on this 3D printer. It comes with a purifier to filter out the resin odour and has a build volume of 219 x 123 x 210mm so you can make one larger model or several smaller models at once. It's slightly more expensive at Walmart right now.

Price check: Walmart: $348.99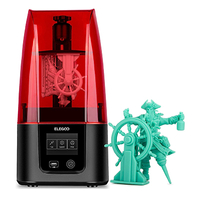 Elegoo Mars 3 4K 3D printer: $273.99 $170.99 at Amazon
Save $103: If you don't need to print at such a large size, Amazon has dropped the price further on this Prime Day discount on this resin 3D printer from Elegoo, which has a print Size 143×89×175mm (5.62×3.5×6.8in). Its easy setup and super accessible price make this a great desktop resin 3D printer to get started with.
3D printers FAQ
What to expect from the best 3D printer Prime Day deals
There are different types of 3D printers and the discounts that we are getting this Prime Day deals will vary depending on the type of machine. Vat polymerization or resin 3D printers are best for miniatures and small detail. These use light to cure (or harden) photopolymer resin. Meanwhile, fused deposition modelling (FDM) 3D printers work by melting a plastic filament through a hot end and depositing it on the build plate in layers. This is often used for modelling and producing larger pieces.
We've been pleased to see some official 3D printer Prime Day deals during Prime Day, and there are also general discounts on both of these types of 3D printers, which have the advantage of being available for non-Prime members. Even retailers other than Amazon are likely to offer some discounts to compete.
3D printer Prime Day deals: everything you need to know
Amazon Prime Day 2023 takes place on 11 and 12 July. To take advantage of any official Prime Day deals that might come up, you'll need to be an Amazon Prime member (you can sign up for a free trial).
To get the best Prime Day 3D printer deal for you take some time to think about what kind of 3D printer you need (this will depend on what you want to make with it). That way you can track the prices of the devices that interest you. The huge range of 3D printers out there can be quite baffling at first, but rest assured that we'll be tracking all of the biggest 3D printer discounts on this page, so bookmark the URL and come back to check for updates during the Prime Day sale.
How we chose the best 3D printer Prime Day deals
As a site dedicated to crafts as well as art and design, we continually check the best 3D printer prices all year round while we compare devices for our regular round-up of the best 3D printers. We have our own price comparison technology that tracks prices to show us where the best savings are, allowing us to update this page every day with the best deals.
Since we rate and review 3D printers, we already know which brands and models are worth keeping an eye on, and we know that prices tend to fall further than usual around the dates of Prime Day – not just because of official Prime Day deals but because Amazon and other retailers use the publicity around the event to offer attractive savings. We'll be making sure we cover discounts on both FDM printers and resin printers, which are better for miniatures and small details, in a range of sizes, including devices that are suitable for novices and for pros.