03. Nike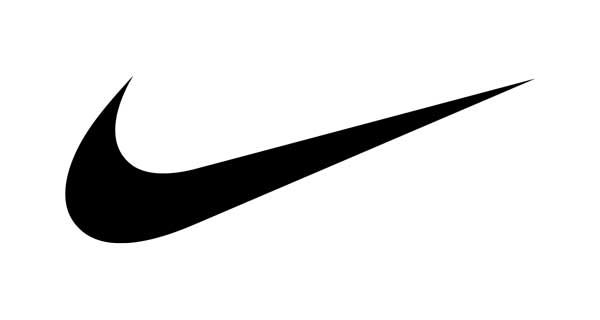 Ticking all the boxes for $35
The Nike emblem is one of the world's most recognisable, and it's often the simplest ideas that are the best – as proved by this mark created by Portland student Carolyn Davidson in 1971. Paid $35 for the logo at the time, she later, in 1983, received a gold swoosh ring embedded with a diamond and an envelope containing Nike stock from founder Phillip Knight. It's perhaps one of the most interesting – and most widely reported – stories in logo design history.
Victory
Davidson's tick-like logo was seen as a symbol of positivity, but it's actually the outline of the wing of the goddess Nike (who personified victory). Her logo was subsequently registered as a trademark and, aside from some tinkering with the Nike lettering, has remained unchanged.
Chasing Originality
According to Nike's website, upon first seeing Davidson's design, Knight said: "I don't love it, but it will grow on me." In 2011, Davidson told OregonLive.com (opens in new tab) that it was a challenge to come up with a logo that conveyed motion and that Phillip Knight was very impressed with the stripes of rival company Adidas, so it was increasingly hard to come up with something original.
Next page: Best logos ever - Shell