13. Herb Lubalin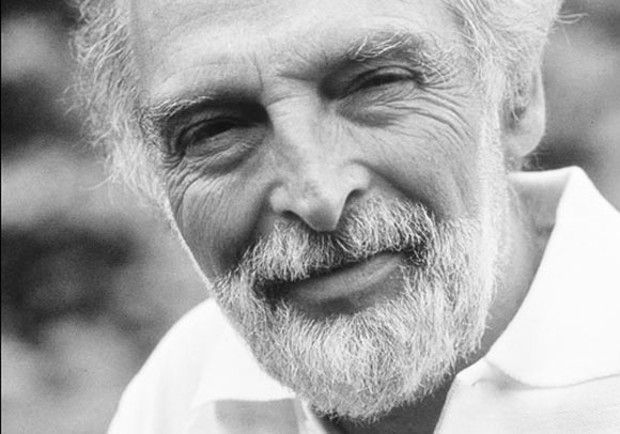 Advertising director, graphic designer and typographer Herb Lubalin was perhaps most recognised for his work on magazines published by Ralph Ginzburg. Eros, Fact, and Avant Garde – all of which gave Lubalin unprecedented room for typographic experimentation.
He also gained acclaim for designing the typeface ITC Avant Garde, based on the logo font from the magazine of the same name. Lubalin passed away in 1981, having won the 1980 AIGA Medal.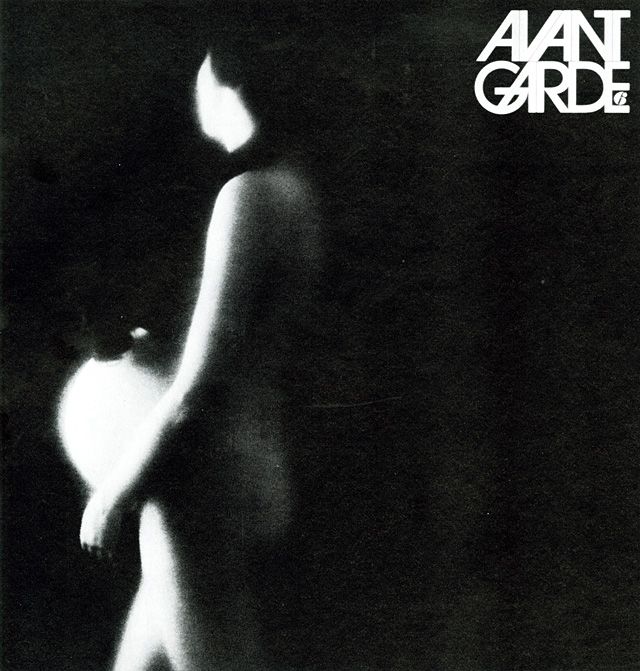 The profile of his distinguished career on the AIGA site (opens in new tab) says: "Herb Lubalin (opens in new tab)'s unique contribution to our times goes well beyond design in much the same way that his typographic innovations go beyond the 26 letters, ten numerals and the handful of punctuation marks that comprise our visual, literal vocabulary. Lubalin's imagination, sight and insight have erased boundaries and pushed back frontiers."
It also says: "Typography is the key. It is where you start with Lubalin and what you eventually come back to. However, 'typography' is not a word Lubalin thought should be applied to his work. 'What I do is not really typography, which I think of as an essentially mechanical means of putting characters down on a page. It's designing with letters. Aaron Burns called it typographics, and since you've got to put a name on things to make them memorable, typographics is as good a name for what I do as any.'"
14. Marian Bantjes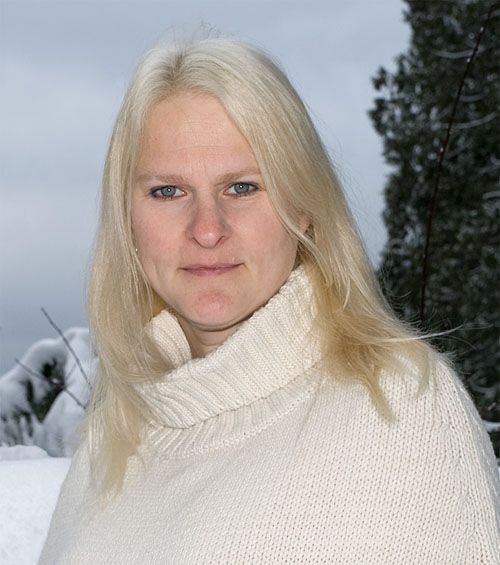 Marian Bantjes (opens in new tab) is a Canadian designer, artist and letterer. Her unique approach to typography, weaving it between often ornamental graphics, has built her a reputation as one of contemporary design's most creative letterers, her striking portfolio backing this up.
In 2010, she released the beautiful monograph I wonder (opens in new tab) (which was republished in 2018, with an extra chapter). In 2013, she released Pretty Pictures (opens in new tab), published by Thames and Hudson in the UK/Metropolis Books in the US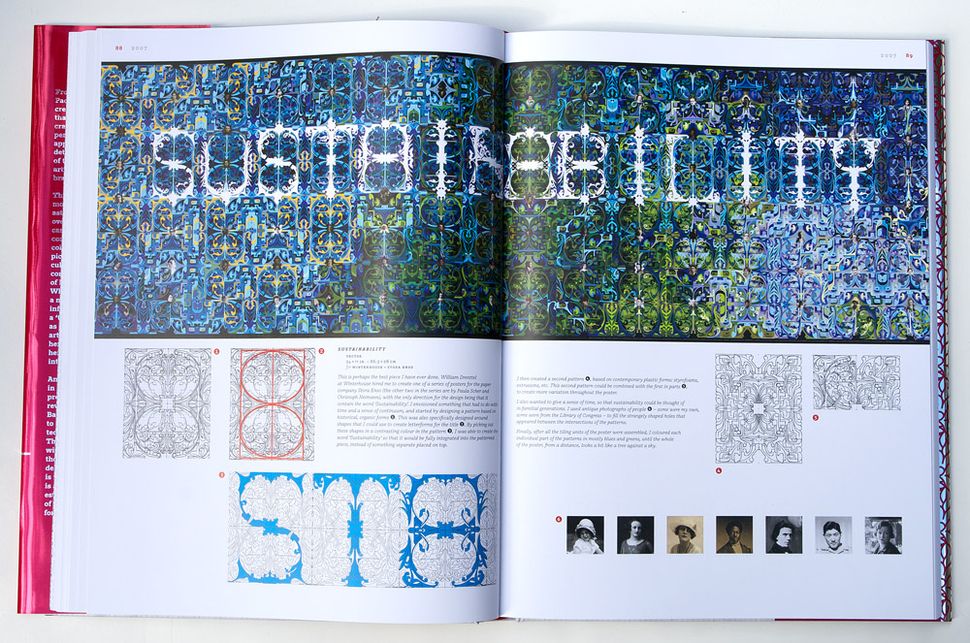 (opens in new tab)
In 2013, she revealed to Nothingmajor.com her fascination with challenging the way type is seen: "I think I like the fact that you can push letterforms into so many different shapes. Like graffiti – I'm fascinated with graffiti – I think graffiti is so sophisticated typographically.
"I love the idea of something that's recognisable and readable to those who know how to read it, but not everybody else. I like the continuum between the readable and unreadable, the variation there is within that. I just really love that ability to experiment with that and make forms that are interesting but that say something, but are not abstract."
15. Max Miedinger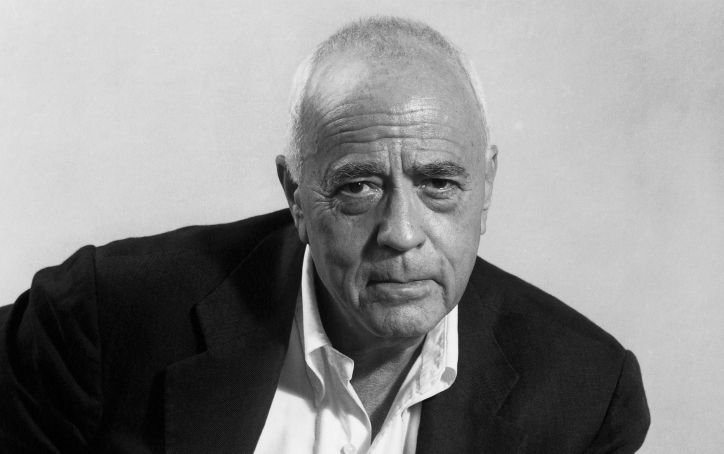 Neue Haas Grotesk. Designed in 1957. Familiar? No? Well if not, this is the typeface that was renamed Helvetica in 1960. And Max Miedinger was the man behind the now-omnipresent typeface. As neutral as it is legible, Helvetica's ubiquity has no doubt made it the love/hate typeface of today.
Meidinger learnt his trade in the 1930s, and after the Second World War he worked at Haas Type Foundry in Switzerland. The story behind Helvetica goes as such: the foundry needed a typeface to rival Akzidenz-Grotesk by H Berthold. It took Meidinger months to draft the new typeface before presenting it to the company's director Eduard Hoffmann.
Neue Haas Grotesk was soon changed to Helvitia (to denote the typeface's Swiss origins) before another tweak made it Helvetica.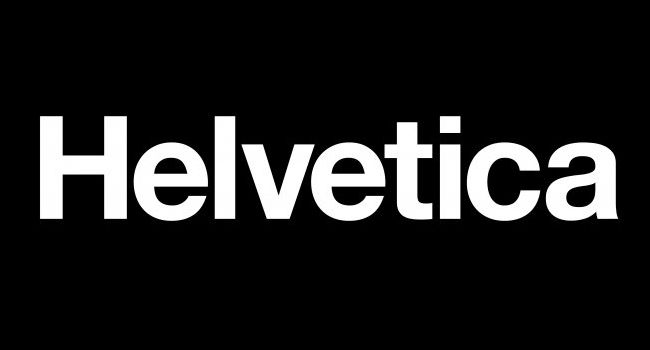 It's been used everywhere – from the American Airlines logo to BMW to, well, hundreds of big brands. And even today it's the choice of designers wanting a clean, legible typeface that's an expression of modernist perfection.
But Helvetica isn't for everyone – after all, familiarity breeds contempt. If Helvetica is a bit too familiar for you, check out our list of alternatives to Helvetica.
16. Susan Kare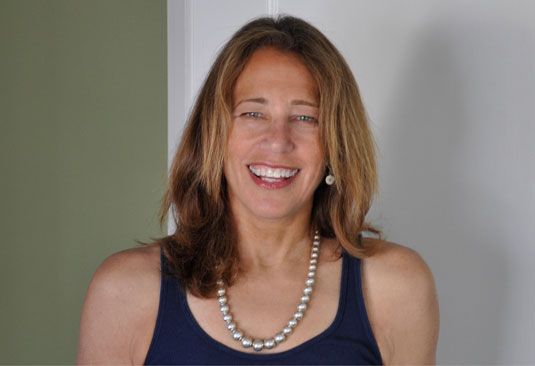 While Mr Hyperbole Jony Ive is now responsible for all the icons you see on your Mac and iOS devices, we would never have got to this point without the inimitable Susan Kare (opens in new tab) – the designer responsible for the original icons and interface elements on macOS.
A creative director at Apple in the 1980s, Kare paved the way for what we see on our desktops every single day: the trash can, the happy/sad Mac, the Command key icon.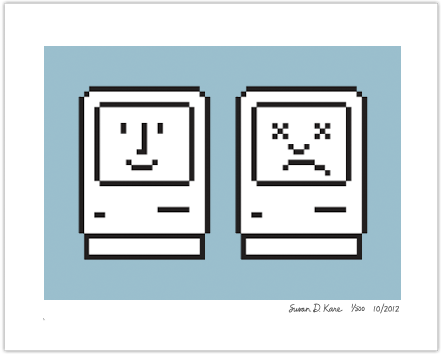 In our interview with Kare back in 2013, she reflected on her time at Apple: "I really enjoyed working with Steve Jobs, both at Apple and then later at NeXT [the company founded in 1985 by Steve Jobs after he'd been forced out of Apple]. He cared so much about every detail, was interested in design and graphics, and challenged you to do your best work."
She's still innovating now, with her portfolio boasting icons for Facebook, Microsoft, Wired and more. Kare also worked on the Geneva typeface, as we revealed in our post 5 fonts created by famous designers and why they work.
17. Erik Spiekermann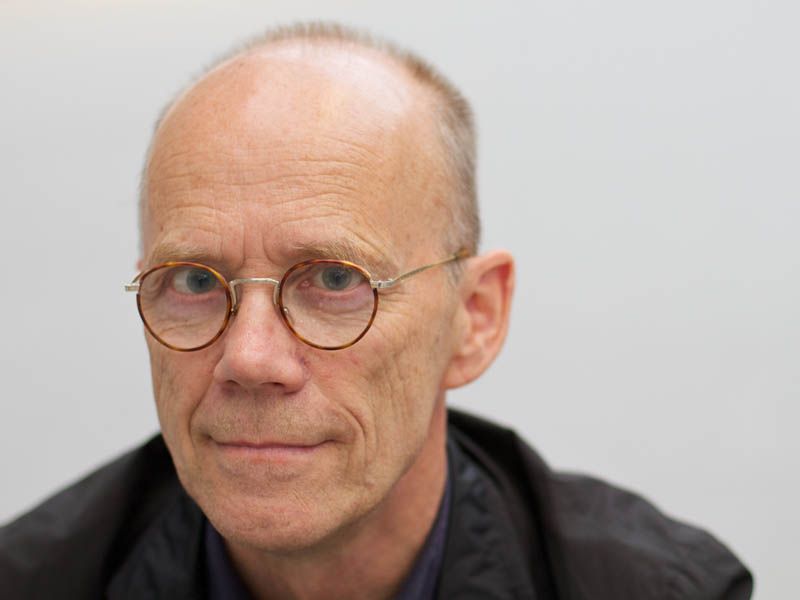 Erik Spiekermann (opens in new tab) has enjoyed a distinguished career in both graphic design and typography, but he's best known for designing some of the most successful fonts of the last century.
FF Meta (opens in new tab) is possibly one of the most prominent, originally having being designed for the German Post Office.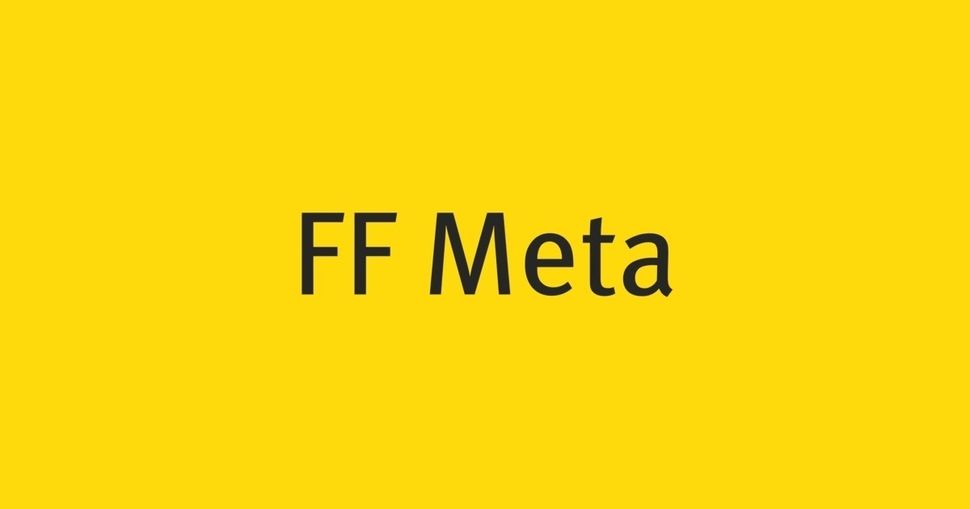 So what makes a good typeface in Spiekermann's expert eyes? "The alphabet hasn't changed," he smiles. "If it deviates too far then it will be disturbing. A shoe is a shoe. A triangular shoe is not going to work.
"But it has to have that little element in there that most people won't even notice – something a little different. It has a different take; it may feel warmer or colder or squarer or whatever."
18. Paul Rand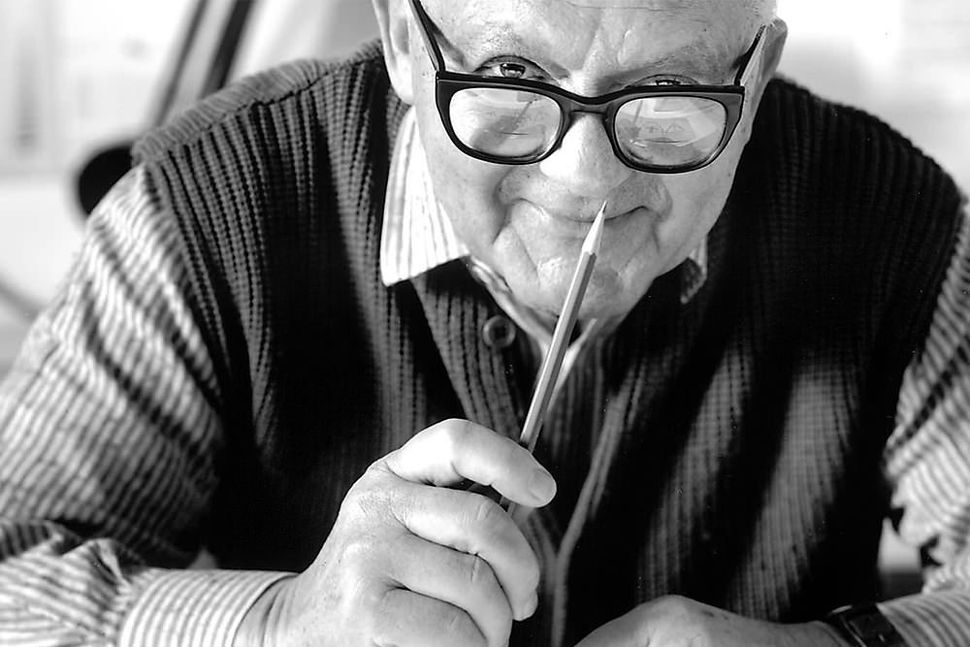 Born in 1914, Paul Rand was an American art director and graphic designer. He was undoubtedly best known for his logo work, including that for one of America's biggest companies, IBM. Rand's first IBM logo was revealed in 1956 as part of the company's new focus on the importance of design. Using a big, slab serif face, its statement was bold and confident.
Later on in 1972, Rand refined the logo, breaking it into eight horizontal stripes (reminiscent of the scan lines on the cathode ray tube monitors of the day) and introducing the distinctive IBM blue.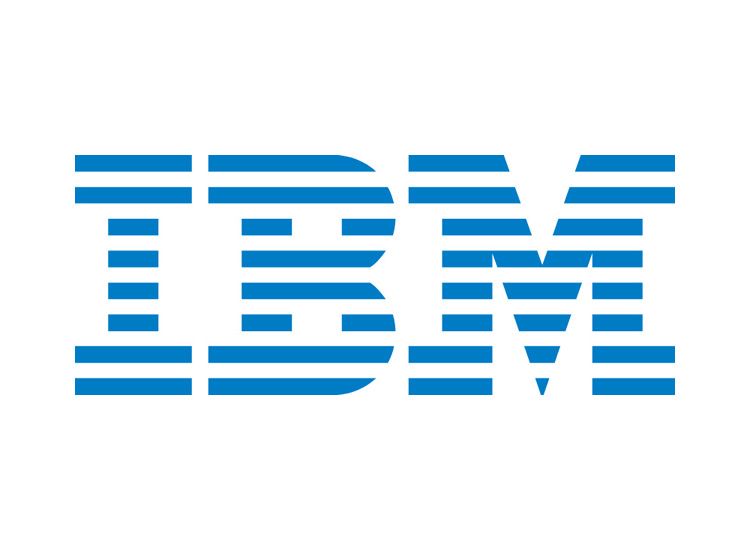 Interesting fact: Rand was actually born Paul Rosenbaum but when he established himself as a designer he shortened his name to Paul Rand – four letters for name and surname. His name became a symbol in its own right.
Rand also designed the logo for Steve Jobs' post Apple venture, NeXT. On Rand, Jobs said: "I asked him if he would come up with a few options, and he said, 'No, I will solve your problem for you and you will pay me. You don't have to use the solution. If you want options go talk to other people.'" Rand passed away in 1996.
19. Alan Fletcher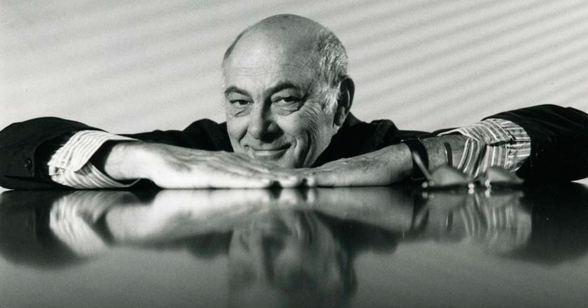 Alan Fletcher was one of the founding partners of Pentagram, and one of the most highly regarded graphic designers of his generation (and in fact, any generation). His work spans decades, but he was perhaps most prolific and recognised in his Pentagram years.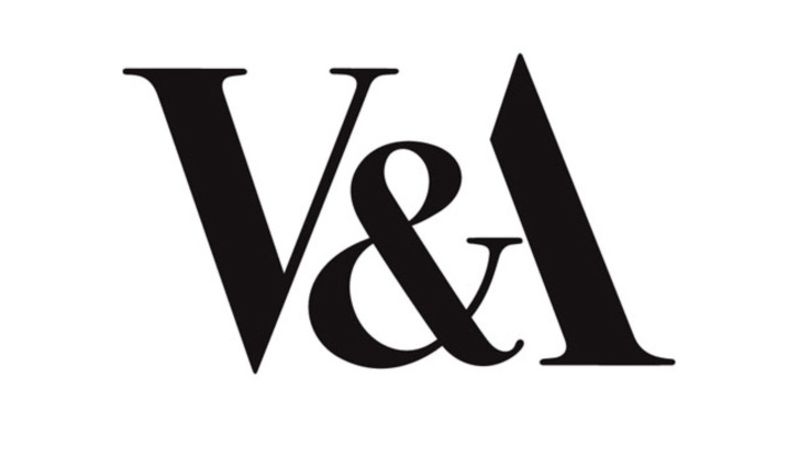 Fletcher's logo for London's V&A museum is testament to the timeless appeal of his work – designed in 1989, it's still going strong. The relatively fragile Bodoni-style serifs work brilliantly with negative space to create a high-contrast, confident logotype.
Fletcher passed away in 2006, but check out the Alan Fletcher archive (opens in new tab) for a comprehensive journey through his career.
20. Milton Glaser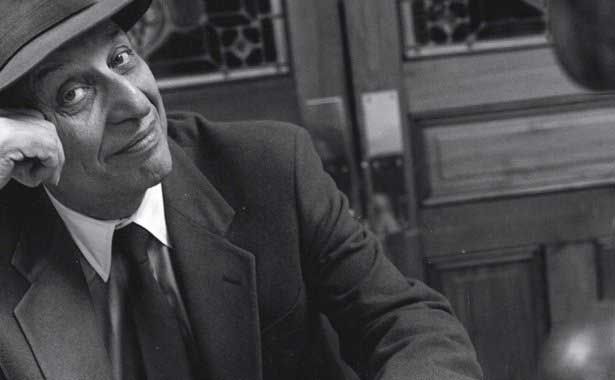 Milton Glaser (opens in new tab) was one of the world's most celebrated graphic designers. His most famous work is undoubtedly the logo he designed for New York to promote tourism in the city in 1977.
Much used, adapted and adored, the I ❤ NY logo is set in American Typewriter, a rounded slab serif.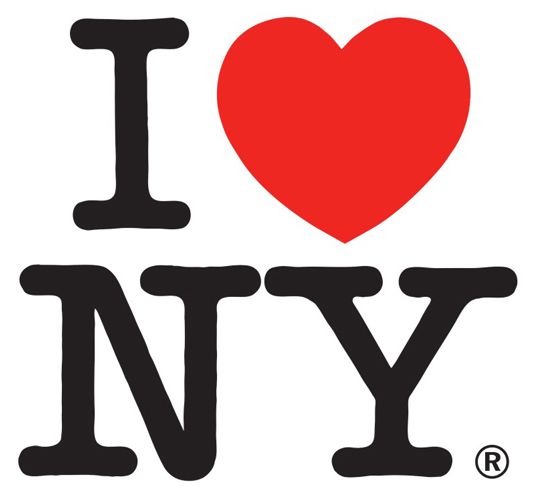 But Glaser, who died in 2020, was much more than the one logo. His work for Bob Dylan, DC Comics and The Brooklyn Brewery are just some of the logo masterpieces that cement him as one of the most prominent designers in history.
"The most important thing in design, it seems to me, is the consequence of your action, and whether you're interested, fundamentally, in persuading people to do things that are in their interests," he told us in an exclusive interview in 2009).
But Glaser was much more than the one logo. His work for Bob Dylan, DC Comics and The Brooklyn Brewery are just some of the logo masterpieces that cement him as one of the most prominent designers in history.
21. Stefan Sagmeister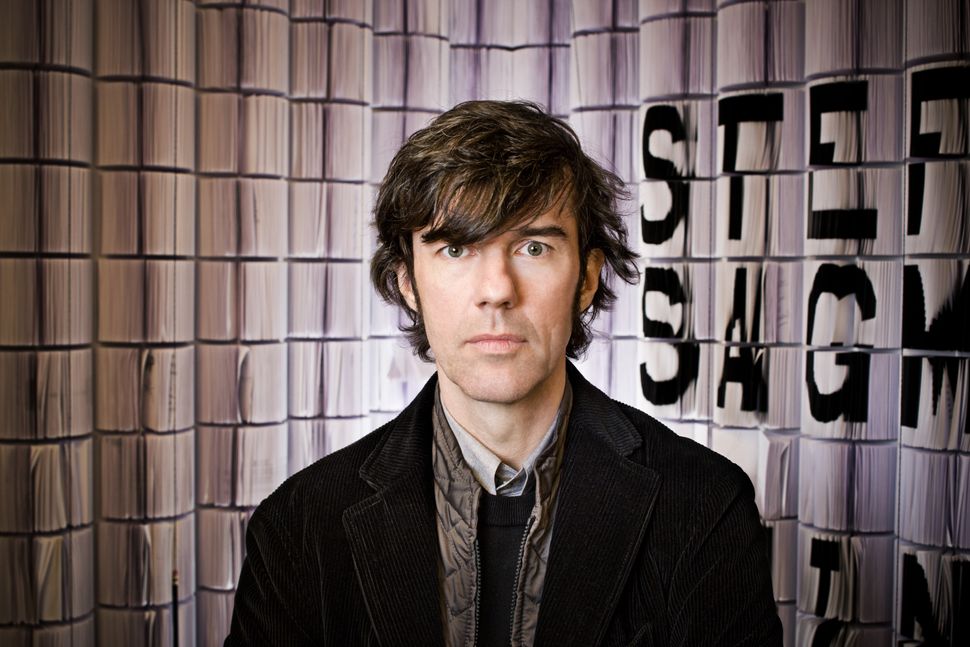 Born in Austria, New York-based graphic designer and typographer Stefan Sagmeister (opens in new tab) enjoyed a career resurgence in 2012 when he made Jessica Walsh (number 22 in our list) a partner at his studio, which was named Sagmeister & Walsh. Just as he had done when he launched his own studio, Sagmeister announced the partnership with a naked photoshoot. It did the PR job.
This partnership dissolved in 2019, and Sagmesiter now runs Sagmeister Inc (opens in new tab).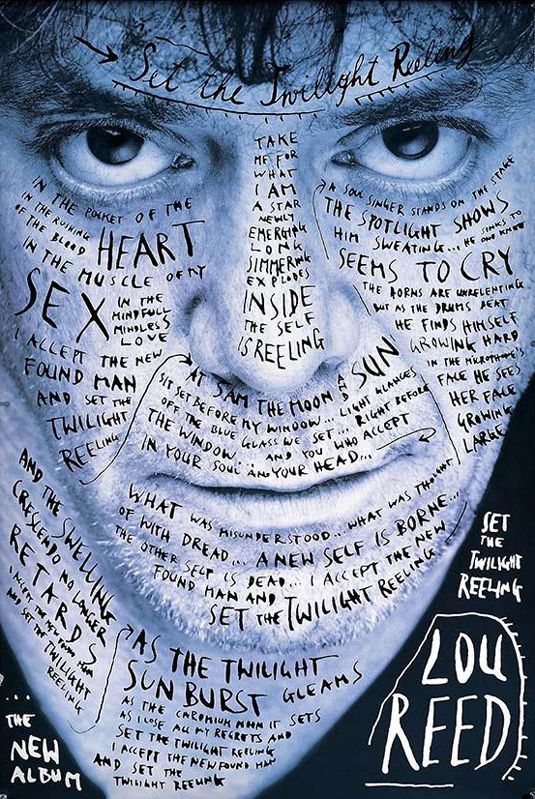 But there's more to Sagmeister than nudity. His often conceptual, thought-provoking work has turned just as many heads as his PR stunts: particularly his 'cutting' work for AIGA and his incredible album artwork for Lou Reed.
22. Jessica Walsh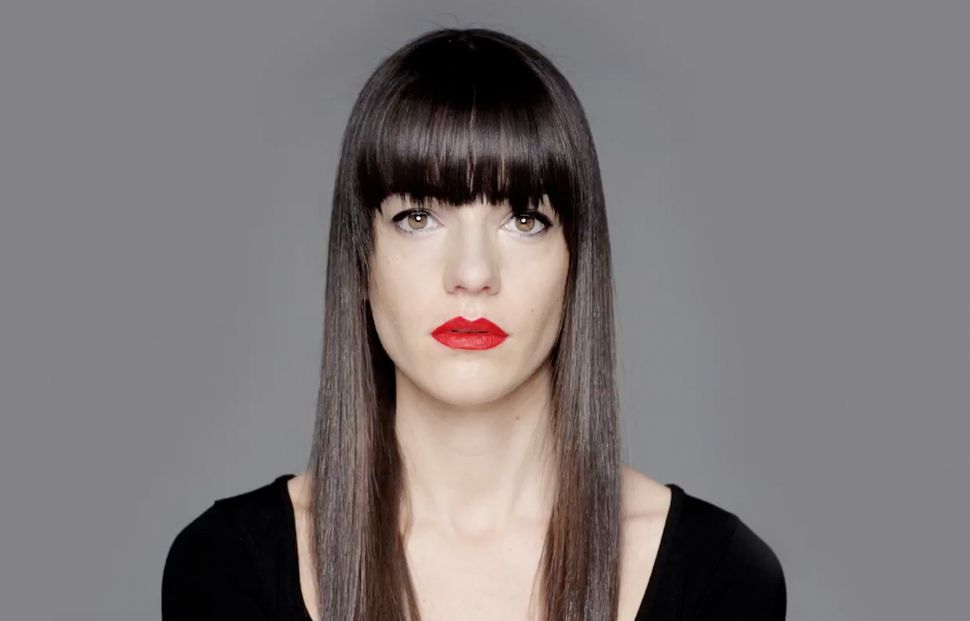 In recent times, Jessica Walsh (opens in new tab) has become one of the most recognised graphic designers in the world. In 2010, she was working at Print magazine where she reached out to Stefan Sagmeister for advice. He spent five minutes flipping through her book and offered her a position at Sagmeister Inc on the spot. "I quit my job the next morning," she grinned when she related the story in our interview with her and Sagmeister.
Sagmeister confirms the attraction: "I immediately loved her sunny character and no-nonsense approach to work." Walsh brought a fresh output to the already iconic design company, and in 2012 she was made a partner. In July 2019, Walsh left that partnership to form her own studio, &Walsh, which she heads up to this day.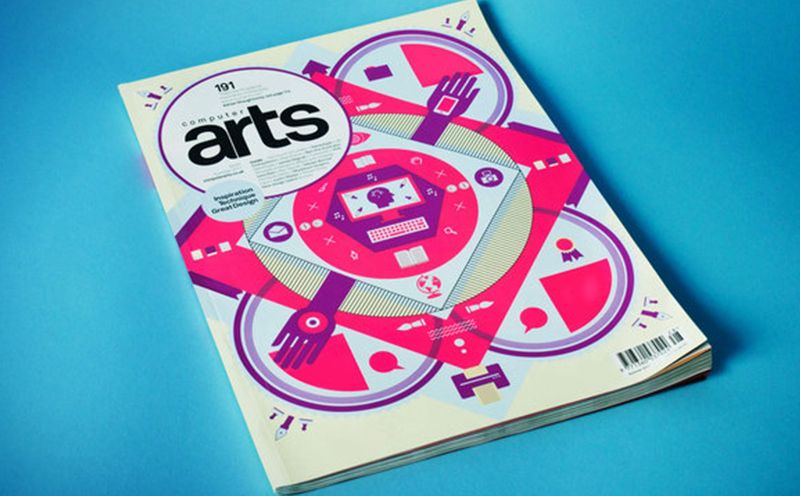 Another partnership, this time with photographer Timothy Goodman, also hit headlines. The duo's 40 days of dating project documented their quest for love through illustration and design from some of the world's leading designers. They replicated that success with a new project, 12 Kinds Of Kindness, in 2016.
Walsh also set up nonprofit organisation Ladies, Wine and Design (opens in new tab) in 2016. With chapters in 280 cities around the world, it encourages women to collaborate and empower each other within the design industry.
23. David Carson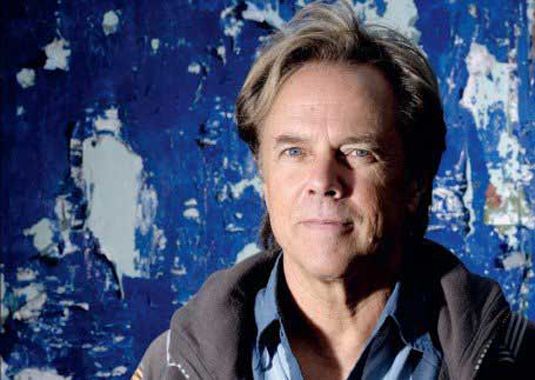 As art director of music and lifestyle magazine Ray Gun, David Carson (opens in new tab) became the most influential graphic designer of the 1990s. His unconventional grunge typography style was a new era in design.
An example of his genius? Setting what he thought was a dull interview with Bryan Ferry entirely in the Dingbat symbol font.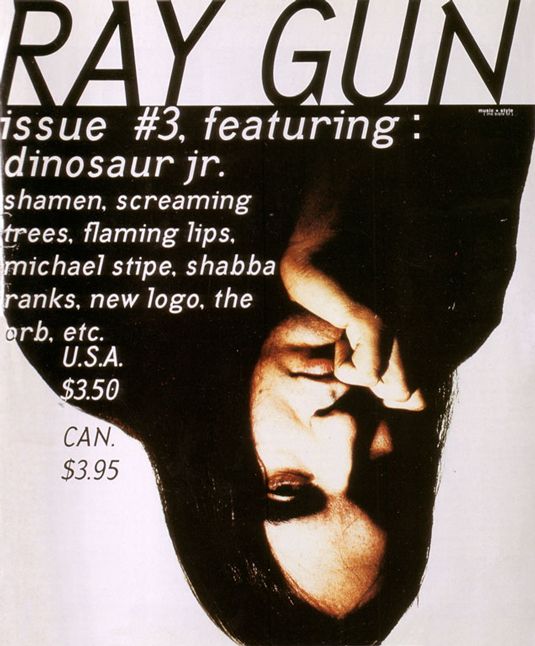 The first edition of his End of Print monograph, first published in 2000, sold 35,000 copies – and many many more since. It's essential reading for any graphic designer – new or established.
"What matters is that you have an intuitive design sense, listen to it and explore your uniqueness through your work," he told us in this interview. "Create rules that work for you and the type of work you're doing. I never learned all the things in school I wasn't supposed to do, so I just did, and still do, what makes sense to me."
24. Neville Brody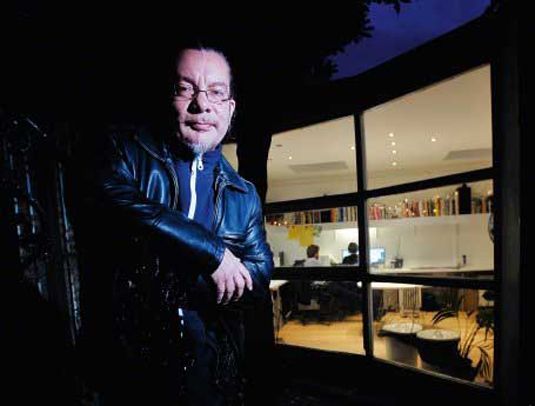 English designer, typographer and art director Neville Brody (opens in new tab) shot to fame with his incredible art direction of cult UK magazine The Face between 1981 and 1986. He's also well known for art directing Arena magazine (1987-1990) and designing record covers for artists such as Cabaret Voltaire and Depeche Mode.
Brody also founded Research Studios and redesigned The Times in November 2006 (with the creation of a new font, Times Modern) and the BBC's website in September 2011.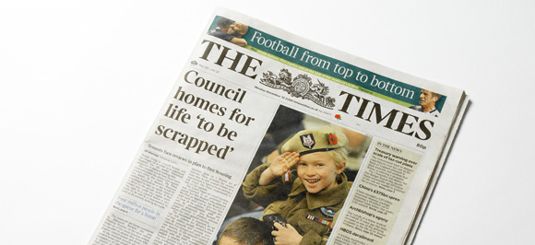 In our Classic Interview with Brody from 1995, he made this forward-facing prediction: "The mistake people have made is to assume that the computer is just a tool. It's not just a labour saving device like a food mixer or washing machine. The computer is a new medium like television or cinema. Or books."
And in our slightly more recent interview, when asked how he feels about being a design icon, he quipped: "You can't even think about that. You don't wake up in the morning and say, 'Hey! I'm a design icon! What shall I do today?' You're finished if you do that! Imagine!"
25. Paula Scher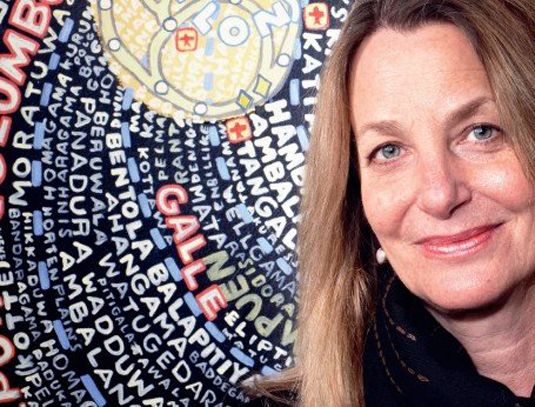 Partner at Pentagram and almost certainly the most influential female graphic designer alive today, Paula Scher (opens in new tab)'s branding and identity work for the likes of MOMA, New York City Ballet, Microsoft and NYC Transit is some of the finest examples of the genre you'll ever see. Her typographic maps are also sublime.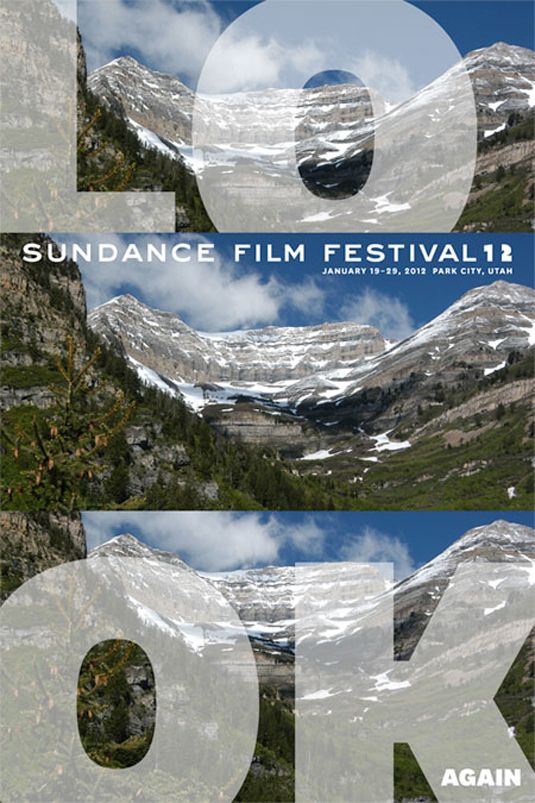 In our interview with Scher from 2009 on learning from design mistakes, she said: "When I worked at CBS, from the mid-1970s to near the end when the money ran out, that was a pretty wonderful time for designing because I could make discoveries in a free way - largely because I had a lot of work to do and so much of what I did was terrible.
"...To get good, you have to get really bad. You have to make some terrible, horrible mistakes."
Related articles: