Prime Day Cricut deals
01. Quick links
02. Cricut Maker 3
03. Cricut Explore 3
04. Cricut Joy
05. Cricut EasyPress 3

Prime Day is the ideal time to get the latest craft tech for a little less, and as we enter the second and last day of Prime Day, we're seeing the same, decent deals stick around.
Cricut has led the way in the new digital crafting trend, and I've been covering these smart cutting and engraving machines for years – so I know a thing or two about them, and use them personally. Read my guide to the best Cricut machines to get an idea of which machine is right for you, but below I detail all you really need to know too.
A word on the Cricut deals – if you;re just looking for a machine, you may get a few dollars off, but from experience I would suggest you look at some of the Cricut Maker 3 bundle deals, where you'll get materials included. Also, expect big savings on the older Cricut Maker – there's already $100 off at Cricut – it remains a solid machine, especially at current discount prices. Happy hunting!
Quick links
Prime Day Cricut Maker 3 deals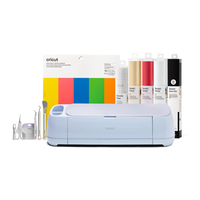 Cricut Maker 3 Essentials Materials Bundle: $627.92 $529.99 at Cricut
Save $97.93: If you're new to Cricut or simply looking to upgrade to the latest craft machine, the Cricut Maker 3 is the one you need. From experience I can say it's faster and quieter than the original Maker, and does more than the Cricut Explore. I was cool on the new Smart Materials, until I tried them. Being able to cut without a matt is fantastic. This bundle deal includes the basic tool kit along with a mix of materials to get you crafting immediately. Cricut regularly has bundle offers, and this is one of the better in recent months.
Price check: Amazon (Starter Bundle) £534.98 £431.69
Prime Day Cricut Explore 3 deals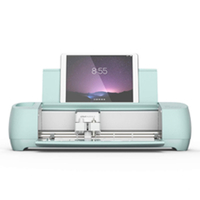 Cricut Explore 3 Essential Materials Bundle: $517.92 $399.99 at Cricut
Save $117.93: Like Maker 3 (above), Cricut Explore 3 uses the new Smart Materials for cutting without a matt, which makes life a lot easier. This is also the brand's latest model in its 'entry-level' machine. While it features the same cutting tech as the Maker 3, the Explore 3 has a little less pressure and power, as well as fewer attachments. Overall it's a little slower than Maker 3. It's a good machine for beginners purely because you can get up to speed on the Cricut software and tech, and do most tasks a hobbyist will need to do – from basic engraving to cutting.
Price check: CraftStash $319.99 $391.99
Prime Day Cricut Joy deals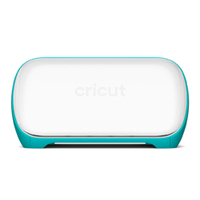 Cricut Joy: $179 $139 / £189.99 £173.95 at Amazon
Save $40 / £16.04: The Cricut Joy is one of the brand's newest and most successful digital craft machines. This is a small cutter that can easily fit into a bag, ideal for taking to a friend's house for an afternoon. It's ideally for small projects such as creating cards, paper gifts and perfect for making heat press designs for Cricut Mug Press. I have one, and it's a good compliment to the larger Maker 3 and Explore 3 as sometimes it's easier to get this small machine out to make gifts, tags and cards. It's often on sale, but with $40 off it's a good deal (UK readers checkout Craft Stash below).
Price check: CraftStash £169.99 | Cricut $169.99
Prime Day Cricut EasyPress 3 deals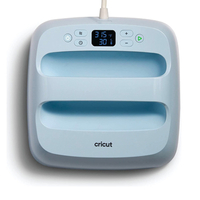 Cricut EasyPress 3: $220.61 $198.99 at Amazon
Save $21.62: Cricut has led the way on approachable heat press tech, and the EasyPress 3 is the latest and easiest to use (run from an app, it's virtually automated). A heat press, unlike an iron, distributes heat evenly across a wide space for transferring designs created on a Cricut machine to shirts, bags and mugs. It works with Cricut's own Iron-On (HTV) to 'print' the ink into an object on a molecular level (science!) – basically your designs won't flake off or come away in the wash. This pre-Prime Day deal is on the 9 x 9-inch model, but keep an eye out as the larger 12 x 10-inch model will likely be on sale too.
Price check: CraftStash $296.79
The best deals on Amazon Prime Day will most likely be found on Amazon, but to get the most from this sales event you'll need an Amazon Prime account. If you still don't have one, read our guide to what you get with Amazon Prime benefit, including deals, free games and access to Amazon Prime video.
I'd also caution, as Prime Day takes off many retails try and match or better deals, so there will be offers on other stores, and I'll be adding the best offers above as they happen. Be aware good discounts don't always mean simple price drops, sometimes you need to scratch beneath the offer and see what extras are included.
What does a Cricut machine do?
Cricut is an American brand of digital cutting machines for craft hobbyists and increasingly for anyone looking to set up a small creative business. Cricut machines used for cutting materials such as paper, felt, vinyl, fabric, leather, matboard, and wood, using pre-programmed designs. You can buy extra 'blade' attachments that enable you to engrave, score and even draw designs by swapping your blade for a pen.
Do you need a computer to use a Cricut machine?
You need either a PC, Mac, smartphone or tablet to use a Cricut machine. That's because you need to prepare your designs on Cricut's own app, Design Space. Cricut also its own subscription service, called Cricut Access, that offers hundreds of pre-made designs, as well as discounts on materials and the option to sell your own designs and make money. Read our guide, 'Ten-reasons to get Cricut Access'.
If you're using an iPhone or iPad, you can down the Cricut Design Space app from the Apple App Store. If you're using an Android phone or tablet, you can find the Design Space app in the Google Play Store. A new Cricut mobile app is available for Cricut Joy users, too.
Are there alternatives to Cricut?
Yes, there are two main rivals to Cricut's craft machines. First there's Silhouette, a US company that produces machines that match up to Cricut in most categories. Take a look at our guide to the best Silhouette machines for more details. Secondly, sewing machine manufacturer Brother has a range of machines called ScanNCut; these differ in that they include a built-in scanner and CPU, so there's no need for a laptop (design, scan and cut directly in the craft machine). Read our Brother ScanNCut SDX2200D review for more info.

How do I choose a Cricut machine?
What should you be looking for when choosing the best Cricut machine for you? Well, if you're after a cutting machine, the most obvious factor to consider is the types of materials you want to cut.
The more expensive Cricut models are capable of cutting a huge variety of materials: the first two on our list, for example, can each tackle more than 300 materials. However, if you just want to cut a few simple light materials, such as paper, card and felt, you may not need all that, and you may prefer a lighter, cheaper model.
Some Cricut machines are also capable of cutting smart materials. These are special materials you can cut without a cutting mat. This means you can load large pieces into your machine and cut them in one go, which is useful for big projects. Smart materials include Smart Vinyl, Smart Iron-On, Smart Label Writable Paper, and Smart Label Writable Vinyl.
If you have no need for cutting, and instead want to print custom designs onto items, take a look at numbers 6, 7 and 8 on our list above. These are the best Cricut machines for this purpose.
Can you make money from Cricut?
Yes, this is the whole point! Cricut machines offer professional, quality crafting from the home. Using a Cricut means you can create projects good enough to sell on marketplaces and in craft stores. More so, you can create and offer patterns and designs for sale inside Cricut's Design Space. If you want to learn more about selling your crafts, take a look at our guide to how to sell on Etsy.