The Cyber Monday deals and Black Friday sales are in full swing and the makers of the best drawing tablets are lowering their prices; now is the best time to get a good drawing tablet deal.
The top drawing tablets enable you to draw directly on high resolution touchscreens or convert your stylus movements onto you laptop or computer screen. The ones we've chosen work with Apple and Windows, and some work with Chromebooks for digital art on the move.
While we've picked the best drawing tablet deals around this Cyber Monday and Black Friday, you can also use iPads in much the same way, for the latest Apple tablet deals follow our Black Friday & Cyber Monday iPad Live Blog. If you're a crafter you can use a drawing tablet with Cricut Design Space, follow our Cricut deals Black Friday and Cyber Monday Live Blog for the latest craft machine offers.
Cyber Monday drawing tablet deals: US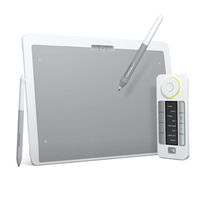 Xencelabs SE Medium Bundle: $379.99 $303.99 at B&H
Save $76: This drawing tablet won the award for best drawing tablet in our recent CreativeBloq awards, so get this superb tablet with 20% off this Cyber Monday is a really good deal. We love this drawing tablet, and even the stylish white edition is on sale. The black edition is $287.99 at B&H.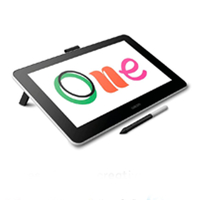 Wacom One 13.3 Pen Display: $399.99 $249.99 at Best Buy
Save $150: The Wacom One is a fantastic pen display from one of the best brands around, and there's 37% off this Cyber Monday. The 13.3-inch LCD display is superb and the Wacom One pen is battery-free and as good as any stylus Wacom makes.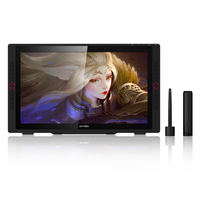 XPPEN Artist Pro 24: $899.99 $629.99 at XPPEN
Save $270: Get a huge 30% off this stunning pen display, which is a vibrant 23.8-inch 2K QHD (2560 x 1440) screen – one of the best around. It also features dial wheels and 20 customisable shortcut keys and connects to Mac, Windows and Android devices.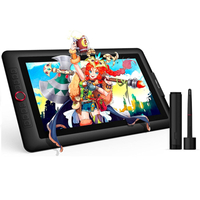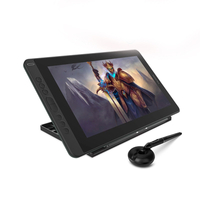 Huion KAMVAS 13: $235 $195 at Walmart
Save $40: Huion makes excellent graphic tablets for a little less and this pen display is one of the best Cyber Monday deals around. With a display that boasts 20 percent sRGB colour gamut and 16.7 Million display colours you won't be disappointed.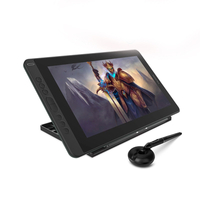 Huion KAMVAS 16: $349 $299 at Walmart
Save $50: The same Huion tech and quality as the Huion Kamvas 13 but with the larger 15.6inch display. It's rare to find a Full HD pen display for the starter price, even rarer for this Cyber Monday sale price and at this size. Good deal.
Cyber Monday drawing tablet deals: UK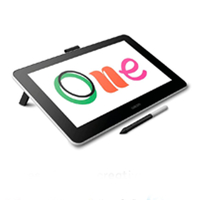 Wacom One 13.3 Pen Display: £359.99 £244.99 at Amazon
Save £115: The Wacom One is offers the quality Wacom technology on a smaller tablet; this 13.3 inch full HD display (1920 x 1080) is a real quality drawing tablet, and with 32% off it's a bargain.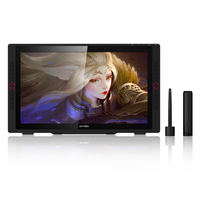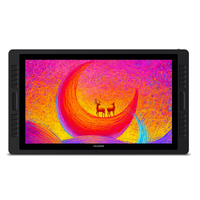 Huion Kamvas Studio 22: £1089 £999 at Huion
Save £90: There's a modest price drop on the graphic tablet, but it does mean you can get a large 4K computer display for less than £1,000. This is a computer not just a display, so you won't need a laptop to connect, it runs painting software directly and features 8GB RAM and 120GB SSD. There's a free keyboard and mouse with this deal.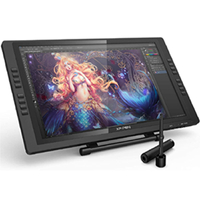 XPPEN Artist 22 Pro 22: £499.99 £339.99 at Amazon
Save £115: This Full HD IPS graphic pen display is an excellent drawing tablet. Getting a 22-inch display for under £400 is amazing value.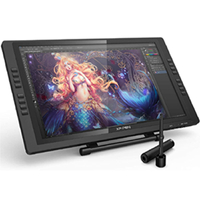 Huion Kamvas Pro 22: £659 £359 at Huion
Save £300: This is a fantastic Cyber Monday deal – get a huge 50% discount on one of the best pen displays around at the moment. The 21.5 inch screen is the star, but the Huion stylus is excellent to use and this is a very robust device.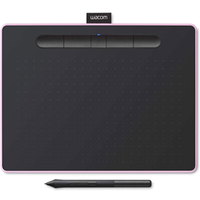 Wacom Intuos M: £179.99 £99.99 at Amazon
Save 44%: Wacom's 'budget' series of drawing tablets are as excellent as the brand's larger pen displays and feature the same award-winning stylus tech. With £80 off, this is a great deal on a precise drawing tablet.
Read more: