We've put together this list of the best Dell laptops because Dell is among the most renowned PC brands out there, are its laptops are ideal for digital creatives. It gained popularity for its dependable desktops, but Dell's laptops are equally known for reliability, strong performance and great build quality. 
Creatives may be keen to go for one of Dell's slick XPS 2-in-1 laptops while avid gamers are huge fans of the Dell Alienware series. There are even budget and mid-range Dell laptops that'll satisfy users who need a reliable system for basic computing tasks and light media streaming.
When you're in the market for a new laptop, there are plenty of good reasons to go for a Dell. However, with so many makes and models available it can be overwhelming to make a decision - which is why we've put together this list of the best Dell laptops to help you choose the right machine for your needs and budget. Our dedicated tool also checks the best prices on each laptop, so you're not paying over the odds. 
If you can't find what you want in this list of the best Dell laptops, why not explore our guide to the best laptops for graphic designers? You can also look at our 10 best student laptops if you're seeking something more affordable. 

The best Dell laptops in 2021
The versatile Dell XPS 13 (2020) takes the top spot on our list of best Dell laptops. Released late last year, this iteration of the popular XPS 13 line features Intel's latest Tiger Lake processors and can be configured to include Intel Iris Xe graphics. With a 13.4-inch HD+ touchscreen, 1TB max onboard storage, and up to 14 hours of battery life, this 2-in-1 laptop is well worth the investment for anyone who wants a powerful system that's lightweight (under 3 lbs.) and compact enough to bring anywhere.

Whether you're a graphic designer or video editor, the Dell XPS 15 (2020) 2-in-1 laptop is the best Dell laptop that can meet your creative needs. The 2019 edition was a gold standard for PC laptops, but the XPS 15 (2020) kicks it up a notch with a 10th-generation Intel CPU that serves up to eight cores plus optional NVIDIA GeForce GTX 1650 Ti graphics that will handily conquer any demanding task you throw at it. And lest we forget to mention the 15.6-inch InfinityEdge touchscreen that can be configured with 4K for the crispest visuals whether you're working or streaming.
Also read: the best 2-in-1 laptops for creatives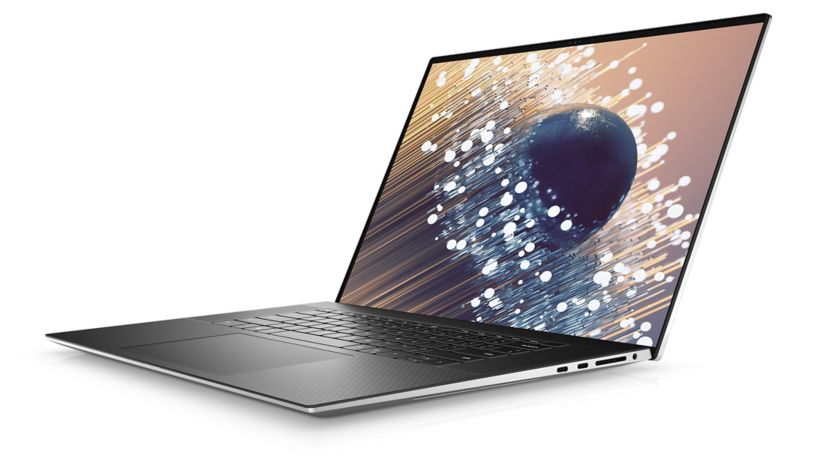 The Dell XPS 17 (2020) may be one of the most powerful laptops in the world, but it certainly isn't big and bulky affairs. Yes, it boasts some very impressive specs, and coming with a 17-inch display, but the Dell XPS 17 remains an amazingly thin and light device, which translates into easily carrying it around wherever you go. This makes it an ideal powerful laptop for people who want to work remotely, or on the move.
As expected of the XPS range, the battery life is excellent, so you don't have to worry about finding a plug socket too often, and it's price isn't too bad either. Yes, it is expensive, but we're thinking of buying an XPS 17, you'll have very specific work needs that will be met by this model. You can configure it with a powerful Intel Core i9 processor, and even add an RTX 2060 graphics card to give it some serious power.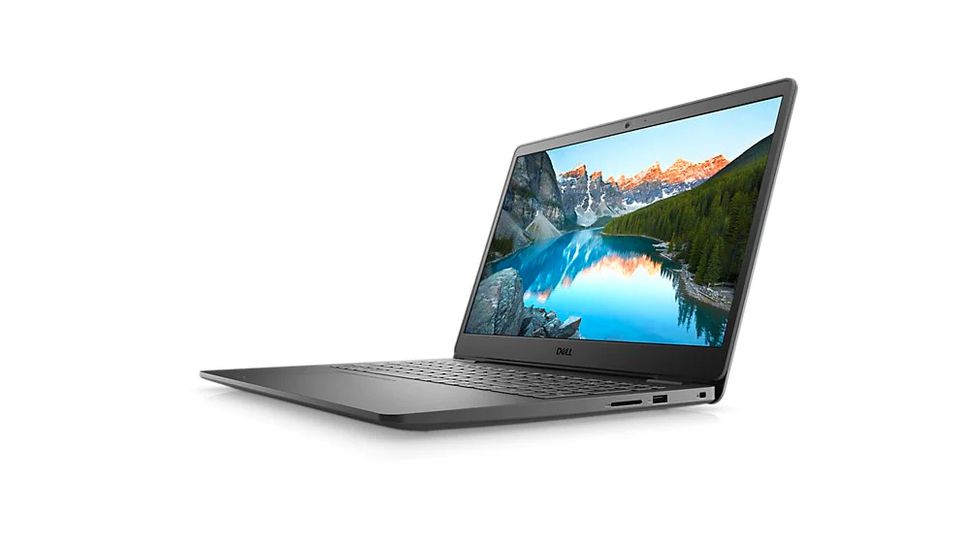 Not all of us need a workhorse of a laptop, especially for menial tasks like web browsing or report writing. That's where the entry-level Dell Inspiron 15 3000 comes in. It's equipped with an Intel dual- or quad-core processor, 4GB RAM, 128GB SSD, and a 15.6-inch HD display. They're hardly world-shattering specs, but they're more than enough for students and work-from-home warriors. This budget Dell laptop is also outfitted with various ports and slots including HDMI 1.4 so you can connect it to an external monitor or TV.

Gamers, look no further than the Dell Alienware Area-51m R2 laptop. It provides a variety of component upgrades so you can make it as beastly as you want. We're talking 10th-generation Intel CPUs with up to 10 cores, as much as 4TB of storage space (split into two 2TB PCIe SSDs), and your choice of graphic cards - including the attractive NVIDIA GeForce RTX 2080 Super. Bear in mind that this massive gaming rig comes with two power supplies, which can be cumbersome. Then again, the Alienware Area-51m R2 is a straight-up powerhouse of a gaming laptop that you can't help but think that it makes sense.

If you're looking for that sweet spot between an entry-level option and a high-end premium model, you'll find it in the Dell Inspiron 14 7000 laptop. You can choose from one of Intel's latest 11th-generation processors or AMD's Ryzen series while adding up to 512GB of SSD storage and as much as 16GB RAM. This slim 2-in-1 laptop also features a 14-inch FullHD touchscreen with Active Pen support for a more natural feel whilst you sketch or take notes.


If your budget doesn't quite stretch to Alienware's ultra-pricey gaming laptop range,  the Dell G7 17 is a fine alternative. This beast is absolutely certain to cope with the stress of running even the most demanding modern games, even if it's unfortunately still far from cheap. It features a max 6-core CPU processor and NVIDIA GeForce card ( up to an RTX 2080) plus 32GB of memory and dual-storage with SSD and hard disks. Best of all, the 17.3-inch screen can be ordered with G-Sync and a 144Hz refresh rate, which will make animation in games even more fluid and smooth.

Read more: