Quick link menu
1. Quick Links
2. Best US deals
3. Best UK deals
4. Need to know
It's that time of year again, and Black Friday deals on 3D printers are here and better than ever. I recently bought my very first 3D printer, the Anycubic Kobra 2, just a few weeks ago thanks to an incredible Black Friday deal – and now I'm here to help you bag yourself a bargain on a 3D printer and some filament too.
3D printer deals are already live and happening, so you don't need to wait until the big day (Friday 24 November) to start saving. We're gonna be right here with you all week up until Cyber Monday (27 November) tracking the top 3D printer deals as and when they go live, by using our clever deals widgets and quick links.
We also look at the price history of some of the best 3D printers, and offer our advice to help you make an informed choice on whether or not a printer deal is a real steal or just a bluff, and which of the best retailers to shop with.
Quick links
Quick links: US
Why you can trust Creative Bloq Our expert reviewers spend hours testing and comparing products and services so you can choose the best for you. Find out more about how we test.
Quick links: UK
Best Black Friday 3D Printer deals today in the US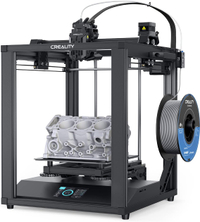 BEST DEAL – Creality Ender-5 S1 3D Printer: $549 $335 at Creality
Save $214: The best US deal I've found in terms of the amount saved is on this Creality Ender-5 S1 3D printer, which is considered to be a high-speed model with a printing speed of 250mm/s for fast builds.
Price Check: $349 at Amazon | $549 at Pergear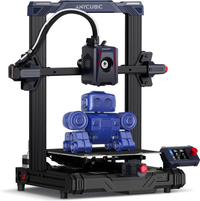 BEST DEAL FOR BEGINNERS – Anycubic Kobra 2 Neo: $289.99 $159.99 at Amazon
Save $130: This 3D printer deal is so good that I actually bought it! I needed a machine that was affordable and user-friendly, and for under $160, you can't ask for much more.
Price Check: $159 at AnyCubic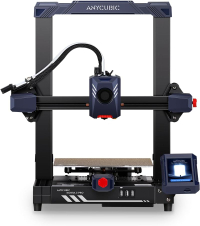 Anycubic Kobra 2 Pro: $399.99 $279.99 at Amazon
Save $120: Referred to as the 'Speed Ace' printer, this offering from Anycubic boasts an X10 amount of speed Compared to "mainstream" FDM 3D printers with a maximum printing speed of up to 500mm/s.
Price Check: $279 at Anycubic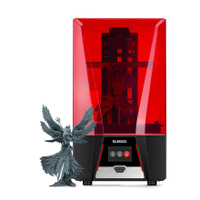 ELEGOO Saturn 2 3D printer: $399.99 $299.99 at Amazon
Save $100: This MSLA 3D Printer uses UV Resin for photocuring, has a large 10-inch 8K Monochrome LCD, and can print beastly models at a build volume of 8.62x4.84x9.84 inches. We like that it also has a filtration system that uses an activated carbon filter to absorb the resin odour for safety too. Resin can be a dangerous chemical uncured.
Price Check: $319.99 at Elegoo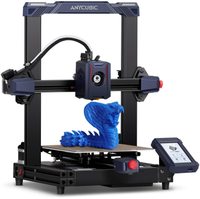 Anycubic Kobra 2: $319.99 $209.99 at Amazon
Save $110: In our review, we described the Kobra 2 as an "excellent balance between price, experience and quality, with a little extra speed". It's another 3D printer that will appeal to newcomers since it's intuitive to use and throws up very few technical issues.
Price Check: $209 at Anycubic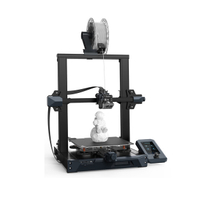 Creality Ender-3 S1 FDM: $399 $266 at Creality
Save $90: This Creality 3D printer has a printing size of 22.0 x 27 x 22.0 cm and has a chunky 4.3-inch touchscreen with intelligent auto-levelling and an integrated smart sensor. If I didn't already own a 3D printer I'd get this one.
Price Check: $309.99 at B&H Photo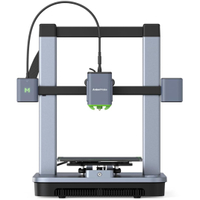 AnkerMake M5C: $399 $319 at Amazon
Save $80: Described as a younger sibling to the more advanced AnkerMake M5, this is an affordable FDM printer that's easy to set up with a convenient one-piece design. This price makes it an obvious choice for newcomers looking for a Black Friday 3D printer bargain.
Price Check: $319.99 at Best Buy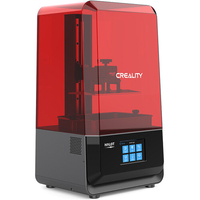 Creality Halot-Lite Resin 3D Printer: $219 $172 at Creality
Save $47: This Creality printer uses precision lighting and liquid resins and can be used to create highly detailed models and miniatures. We like it because it can be remotely controlled using the Creality Cloud APP so you always know the status of your prints, and it has a 5-inch colour touchscreen too.
Price Check: $175 at Amazon | $379 at B&H Photo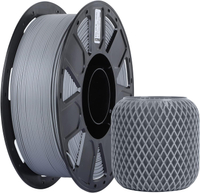 Creality 1.75mm PLA filament $30.99 $14.29 at Amazon
Save $16: If you have an FDM 3D printer then you'll need filament as a material to create your models. Most filament is pretty much the same, although branded filament such as this one from Creality usually comes at a higher price.
The best early Black Friday 3D printer deals in the UK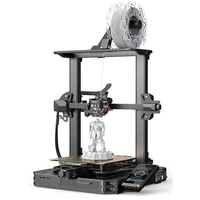 TOP DEAL – Creality Ender 3 S1 Pro: £469 £289 at Box.co.uk
SAVE £180: This 3D printer from Creality is the best UK Black Friday deal we've seen so far on a higher-quality printer with a large print capacity. It also has great features such as a strong brass nozzle, and a Spring steel PEI magnetic build plate for easy print removal.
Price Check: £299 at Creality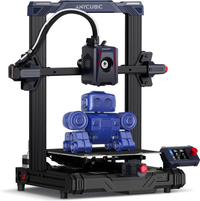 Anycubic Kobra 2 Neo: £229 now £159 at Anycubic
SAVE £70: One of the best 3D printers for beginners just got an amazing price cut now under £160 at Anycubic UK. I was so tempted by this deal as a beginner/intermediate to 3D printing that I actually bought it!
Price Check: £176.99 at Amazon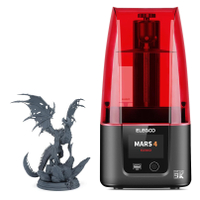 ELEGOO Mars 4 Resin 3D Printer: £319.99 now £227.99 at Amazon UK
SAVE £92: This Resin 3D printer from ELEGOO features a 7-inch 9K mono LCD, with an upgraded COB light source lens, and is paired with a build plate which has a laser-carved surface for a higher printing success rate.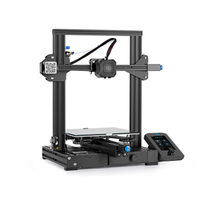 Creality Ender 3 V2 3D printer: £239 now £159 direct from Creality UK
SAVE: £80
This budget Creality3D printer is currently on offer at a great price. It might not be the best on the market, but offers a decent print volume, is easy to assemble and improve, and can produce high-quality prints at a low price.
Price Check: £199 at Amazon
Black Friday 3D printers: What you need to know
For a full breakdown of all Black Friday 2023 event details see our dedicated guide which has everything you need to know and answers to commonly asked questions.
How to get a good deal on a 3D printer
We're going to be tracking the best Black Friday 3D printer deals on this page as they come and go across both the US and UK, whilst linking you directly to savings so you know it's the real deal. We also carry out price history comparisons to decipher if a price is the lowest ever or simply a bluff.
Take some time to think about what kind of 3D printer you need (and what you want to make), that way, you can track and keep tabs on the prices of specific 3D devices and the models that interest you while matching your budget. See our explainer on how much does a 3D printer cost? to get a rough idea of how much you can expect to spend.
If you're really stuck, then take a look at our guide to the best cheap 3D printers first to get you started and work your way up.
Which 3D printer should I buy?
It all depends on your projects and the sort of things you wish to create. Resin 3D printers are great for working with smaller details, but some resins like photopolymer will require light to eventually cure and harden.
FDM (fused deposition modelling) 3D printers have become more popular in recent years, and work by melting and dispensing plastic filament through a hot end and creating layers that sit onto a build plate.
If you're new to 3D printing and want to start small, it might even be a good idea to try one of the best 3D pens first, to get used to handheld crafting and using different filaments, before investing large amounts of money, time (and desk space), into a larger and more powerful 3D printing unit. We also have 10 top tips for 3D printing beginners if you need some guidance.
Popular beginner-friendly printers like the Anycubic Kobra 2 and the speedy AnkerMake M5C have some great deals right now, and we have high hopes for big discounts on the more advanced models like the Formlabs Form 3+, or the MakerBot Replicator+ printers. Creality printers are also an excellent choice, with great savings.
Black Friday 3D Printers: Sale predictions
Black Friday 3D printer deals traditionally offer the best prices on 3D devices seen all year, with record-low prices and discounts of up to $200 or more on existing top-of-the-line products. A standout deal from last November was $190 off the Elegoo Saturn printer and $210 off the Anycubic Mono X 6K printer – which could fall even further this Black Friday.
3D printers that have been superseded by newer models are usually the ones that tend to have the best Black Friday offers, although even popular FDM printers like the Anycubic Vyper can have price cuts too, and was listed for just $339 last Black Friday with a $90 saving down from $429.99.
Best retailers
Not sure where to shop for a 3D printer? The list of US and UK retailers below all stock 3D printers online, and some have products in store, too, depending on where you're based.
We're aiming to do the hard work for you this Black Friday, by keeping tabs on all of the best 3D printer deals as and when they go live. But if you want to do some retail therapy for yourself then these are the best places to look for a Black Friday bargain.
Best Black Friday 3D printer retailers in the US
Best Black Friday 3D printer retailers in the UK
For more Black Friday savings, see our round-ups of the best Apple Black Friday deals as well as our dedicated guide to the MacBook Black Friday deals.