This is our pick of the best Walmart smartphones of 2020. You may not think Walmart as a please to get a new cell phone, but because it's one of the biggest retailers in the world, it means it offers a huge range of new smartphones - while also offering the kind of prices many of its competitors simply can't match.
So, you'll be able to find a smartphone in Walmart for any budget, from cheap handsets to the world's best smartphones from the likes of Samsung and Apple as well.
The huge amount of smartphones on offer at Walmart means trying to find the best handset for you can be tricky - and that's why we've come up with this guide to the best Walmart smartphones. We've gone through the site to find the very best phones on offer there, and listed them all right here - so you can quickly and easily find the right phone for you.
You won't just find expensive flagship phones on this list, however, as we've got handsets that cover a range of budgets and use cases. So, whether you're looking for a prepaid Walmart phone with Straight Talk, an unlocked handset, or you're just not sure which cell phone you should buy, this article is here to help. We'll take you through the very best phones at Walmart, and explain the pros and cons of each.
Want a neater way to keep your phone juiced up? Take a look at our guide to the best wireless chargers.
The 7 best Walmart smartphones
The Samsung Galaxy S10e is our pick for the current best Walmart phone thanks to its flagship features and reasonable price tag. It shares a number of features with the more expensive Samsung Galaxy S10 and S10 Plus, but in a smaller body (and lower resolution). In our view, these are worthwhile sacrifices for a more affordable price tag, and Walmart has some particularly impressive deals for this excellent smartphone. If you've ever eyed up one of Samsung's flagships smartphones but the price tag has put you off, then make sure you check out this excellent handset.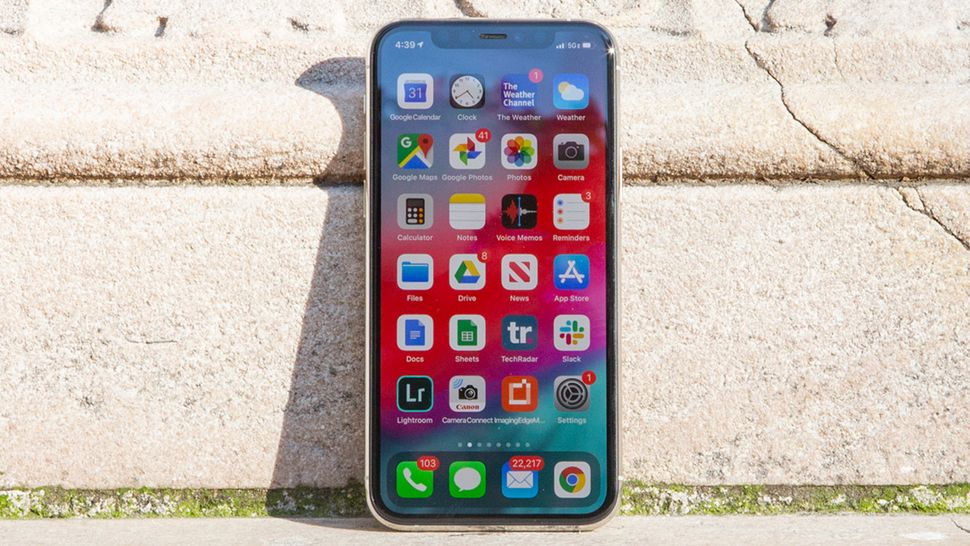 If you want the absolute best iPhone currently on sale at Walmart, then you'll want the iPhone 11 Pro. This is an incredible smartphone with the best high-end camera you'll find in a smartphone. The 5.8-inch screen is bright and vibrant, and battery life is excellent as well. If you'd like a bigger screen, then there's also the 11 Pro Max, which comes with a huge 6.5-inch display. This is very expensive phone, even with Walmart's legendary price cuts, but for creatives, it's easily one of the best phones you can buy. If the price is a little too high, you can buy the more modest iPhone 11, which is still a brilliant smartphone.
Samsung has done it again with its Galaxy S20, with the company crafting the best Android smartphone you can buy at Walmart - or anywhere - right now. It comes with best-in-class displays (with a high 120Hz refresh rate for super-smooth scrolling and gameplay. Samsung has packed a bigger battery into the handset, so it now lasts longer than ever, and should easily last an entire day and beyond, even with when you're glued to the handset. It also includes a fantastic set of cameras that makes it an excellent smartphone for budding photographers as well. It's pricey, but if you want one of the best smartphones ever made, this is the one to get.
The Moto E4 Plus is our choice of the best cheap cell phone at Walmart. This is a handset that proves that the best budget cell phones don't need to sacrifice too much to keep their prices low. So, you get a nicely designed phone with a fingerprint scanner, plus a huge 5,000mAh battery that allows the Moto E4 Plus to run for two entire days between charges. Sure, it's a little underpowered, and the camera isn't the best – but for the price, the Moto E4 Plus is brilliant value for money from Walmart.
The iPhone 8 remains Apple's best-selling iPhone for a reason, and that's why it's our pick for the best Walmart phone with Straight Talk. The 4.7-inch screen size will please anyone who has felt that smartphones are getting too big and unwieldy, and it's far more affordable than the iPhone 8 Plus and iPhone X. However, it still boasts some of the best features that come with those more expensive iPhones – such as wireless charging, a brilliant camera and the powerful A11 Bionic chipset that keeps the handset feeling speedy and responsive. A brilliant phone at Walmart.
The Samsung Galaxy S9 Plus is our top choice for the best phone at Walmart. It boasts a stunning 6.2-inch Super AMOLED screen, which delivers stunning picture quality, and its dual-aperture camera is one of the best we've ever seen in a smartphone. While the large screen size won't be to everyone's tastes, it makes the Samsung Galaxy S9 Plus a brilliant cell phone for working on, and even doodling a few digital drawings as well. Plus, it's not that expensive, either.
The Motorola Moto E4 is the best prepaid phone at Walmart, delivering exceptional value for money. It comes loaded with a recent version of Android, has a quad-core processor that enables it to perform well, and includes support for microSD cards – so you can expand the storage capacity up to 128GB. While this is far from the most powerful cell phone at Walmart, it does an excellent job of providing some of the latest features we've come to expect from modern cells for an excellent price – especially if you buy it with a prepaid offer from Walmart.
The best Walmart smartphones: What to consider
Prepaid or unlocked cell phones can be used with any mobile network, while Walmart's Straight Talk pre-paid network is an excellent choice if you want a bit of flexibility with your service. You can sign up for Straight Talk for a number of range time periods, such as 30 days, for example.
When deciding which is the best cell phone at Walmart for you, there are a few things to consider. The size and design is important – you'll want something that's comfortable to hold. You'll also want to keep an eye on RAM and processors, as these determine how fast the cell phone is. If you're a heavy user who's planning on installing lots of games and apps, then go with something that has plenty of RAM and a modern multi-core processor.
Most importantly, you need something that suits your budget. There's nothing worse than being locked into a pay-monthly contract that you struggle to afford, while paying for features and extras that you do not need. This is where pre-paid cell phone deals are worth considering.
Read on for our pick of the best phones at Walmart right now.
Related articles: