Cricut deals Black Friday and Cyber Monday live blog: The best Cricut sale discounts
The best Cricut sale deals as they happen for Cricut Maker, Joy, Explore and more.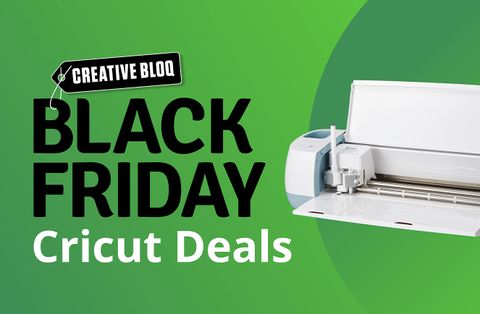 (Image: © Future)
The official Cricut Black Friday deals and Cyber Monday deals weekend is over so we're winding down our live blog. That's not to say the deals aren't still live, we've checked everything below and the best Cricut deals on machines, materials and more are still live. While we're not updating regularly, keep popping back as this page will enable you to find the best Cricut sales in the US and UK that are still live.
See our guide to the best Cricut machines and our Cricut Maker 3 review, Joy review and our Explore 3 review. If you have a machine and you're looking for tools and materials, don't miss these New Year Cricut sale deals on accessories.
With Cricut and craft machine Black Friday deals and Cyber Monday deals stacking up across the web, it can often be hard to figure out what's a bonafide good offer, so we'll be digging into past sales, previous discounts and calculating the value of bundle offers to make sure you're getting the deals as they happen.
If you're after a new tablet or laptop to use with your Cricut, then take a look at our Black Friday iPad deals live blog and Black Friday laptops live blog too – these ones are still being updated regularly. So, while we say goodbye please use the links below to find the deals that are still live.
Best Cyber Monday Cricut Deals: US
Best Cyber Monday Cricut Deals: UK