Black Friday and Cyber Monday sales
(Image credit: Future)
Jump straight to the deals you want
1. Early deals
2. TV deals
3. Microsoft Surface deals
4. Adobe deals
5. iPad and Apple Pencil deals
6. MacBook deals
7. Apple Watch deals
8. Apple AirPods deals
9. Drawing tablet deals
10. External hard drive deals
The official Black Friday and Cyber Monday sales are now just a few days away, and we're already seeing some seriously impressive offers.
The main event officially begins this Friday 27 November, with the Cyber Monday sales following shortly after on 30 November 2020. We've no doubt all the major retailers are saving their biggest and best discounts for the weekend, however, if you can't wait that long, or want a deal now, here we've curated all the best Black Friday and Cyber Monday sales so far. Scroll down for full details, or use the quick links below to browse directly on retailer sites.
Black Friday and Cyber Monday sales 2020: Quick links
The best early Black Friday and Cyber Monday sales
Black Friday and Cyber Monday deals: UK
Today's best deal
Nintendo Switch Lite & Super Mario 3D All Stars bundle: £243 £229.99 at Amazon
Save £13.01: Currently the best Nintendo Switch Lite deal around, Amazon currently has the console in turquoise available with a 5% discount. A modest saving, granted, but also the biggest you'll find on the web right now.

View Deal
Nintendo Switch & Animal Crossing: New Horizons bundle: £324.98 £319 at Game.co.uk
Save £5.98: A modest saving but the best Switch deal going right now. Game has this saving on a number of bundle deals with games including Super Mario 3D, Pokemon Sword and Pikmin 3 Deluxe – all of which can be found here.
View Deal
Nintendo Switch Lite & various game bundles: £244.98 £239 at Game.co.uk
Save £5.98: Another modest saving but still anything is better than nothing, right? Bundle deals include top games such as Super Mario 3D All Stars, Mario Kart 8 and Pikmin 3 Deluxe.

View Deal
LG 43-inch 4K TV: £479.99 £319 at Amazon
Save £160: Now here's a cracking deal on LG's 43-inch 4K Smart TV, which we saw earlier in the year and it flew off the shelves. This quality TV is a steal at this price, so be quick if you don't want to miss out this time round.View Deal
Garmin Forerunner 35 GPS running watch: £129.99 £99 at Amazon
Save £30: One of the best deals we've seen so far, this is the lowest price the Garmin Forerunner has ever been. Part of the early Black Friday Amazon sale, this quality running watch features a high-resolution display and built-in GPS that tracks how far, how fast and where you run – all for under £100!

View Deal
Black Friday and Cyber Monday deals: US
Apple iPad Pro (2018): $1,149 $799 at B&H Photo
Save $350: Probably the biggest saving we've seen to date is this epic offer, which shaves a huge $350 off a 2018, 12.9-inch iPad Pro with WiFi and 64GB RAM. Offer only on while stocks last (which won't be long!).
View Deal
Today's best deal
Surface Pro 7 + Type Cover $959 $599 at Best Buy
Save $360: This brand new Surface Pro 7 comes with the fantastic Type Cover (usually around $100 by itself) thrown in for good measure. This model comes with 4GB RAM and 128GB storage, but there are savings if you want to upgrade, too.View Deal
Insignia 19-inch TV: $79.99 $59.99 at Best Buy
Save $20: We'll admit we had to do a double take on this deal. This 19-inch LED HD TV is at a staggeringly low price over on Best Buy. If you're not a fan of huge TVS, this is the perfect, super-cheap solution.
View Deal
Jabra Elite 65t Earbud Headphones: $119.99 $79.99 at Best Buy
Save $40: Renowned for their quality and comfort, Jabra Elite earbud headphones have integrated controls that let you answer calls, adjust the volume or pause music at the touch of a button. And right now they're a steal at just under $100.
View Deal
Sceptre 32-inch TV: $119 $88 at Walmart
Save $29: If you're looking for a TV for the kids or just want something small for your living room, Walmart has a great deal on this Sceptre 32-inch TV, now less than $90!View Deal
Black Friday and Cyber Monday 2020: TV deals
We've already seen some seriously impressive TV deals come up in the last few weeks, which bodes well for the main Black Friday and Cyber Monday sales. So what's happening right now? So far there's been some huge early discounts on Phillips and Samsung TVs, full details of which you can find below:
Black Friday and Cyber Monday: Microsoft Surface deals
The Microsoft Surface range has become hugely popular among artists and designers in recent years. The Surface Pro and Surface Go lend themselves well to the needs of creatives, and they were some of the most popular deals in last year's Black Friday and Cyber Monday sales.
Microsoft has been busy this year, releasing its sleek new Surface Laptop Go and Surface Laptop 3 just recently. With these new products on the shelves, we will almost certainly see some cracking discounts on older Surface models, the Surface Pro 6 and Surface Pro 7 in particular. A fantastic device in its own right, the Surface Pro 6 is still one of the best tablets with a stylus around. Not sure which to aim for? See our Surface Pro 6 vs Surface Pro 7 comparison.
Bookmark our dedicated Surface Pro Cyber Monday deals page for all the latest deals and updates on these popular devices. Here are the best deals currently running across the Microsoft Surface range:
Black Friday and Cyber Monday: Adobe deals
Last year, Adobe joined in the Black Friday and Cyber Monday deals, offering a huge 40% off its Creative Cloud All Apps plan worldwide. New subscribers were able to snap up Adobe's entire collection of 20-plus creative desktop and mobile apps, and more, for a bargain monthly price.
And let's be honest, it doesn't get much cheaper than that (unless you're a student, where we have occasionally seen around 70 per cent off). Fingers crossed that we'll see some more top deals from Adobe over Black Friday in 2020. Adobe offers other discounts throughout the year, so it's worth keeping an eye on our Adobe Creative Cloud discount post.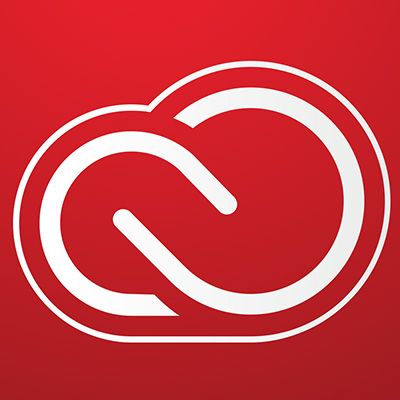 Adobe CC All Apps plan: 20-25% off subscriptions
Adobe has knocked 20% off the price of its All Apps plan (25% in the US). That means you'll save $13 / €12 / £10 every single month. If you've been thinking of investing in a subscription, now is the time to buy. Offer ends 27 November 2020.
View Deal
Adobe CC All Apps student/teacher plan: 20% off subscriptions
Adobe already has a heavy discount in place for students and teacher access to its Creative Cloud suite. But right now you can get it for even less, with a further 20% off. This is one deal not to be missed! Offer ends 27 November 2020.
View Deal
Black Friday and Cyber Monday: iPad and Apple Pencil deals
In 2020, Apple has launched its new iPad Pro, iPad, iPad Air, iPhone 12, 13-inch MacBook and all-new and improved iMac. And there are even rumours that the iPad Pro could get a second update this year. With all these shiny new additions to Apple's portfolio, we're really hoping to see some decent Apple discounts on some its older devices. We'll be adding any decent savings on the iPad to our iPad Black Friday roundup. And if you're after an Apple Pencil, then see our cheap Apple Pencil deals post.
If it's an iPhone 11 you're in the market for, the arrival of the iPhone 12 may well mean the ever-popular 2019 model will see some pretty impressive savings.
It's worth noting that these discounts will come from retailers, rather than directly from Apple, which tends to only offer Apple gift cards when you make a purchase during the Black Friday and Cyber Monday sales. That's fine if you're a super-Apple fan, but not so great if you're only likely to buy one or two Apple products per year.
Black Friday and Cyber Monday: MacBook deals
It's a firm favourite among creatives, but the MacBook Pro doesn't come cheap. So it's no surprise that a load of them got snapped up last year when B&H dropped the 2018 15.4-inch model to $2,149 (from $2,799). It may not be the newest version, but the MacBook Pro 2018 is still a highly capable and powerful machine.
It's rare to see big savings like this on the latest Apple products, but if you're not worried about having the most up-to-date specs, you can save an absolute packet, and grab a great bit of kit while you're at it. And the place to do so? On our dedicated best Black Friday Macbook deals post, which will have all the biggest savings as and when they arrive.
Black Friday and Cyber Monday: Apple Watch deals
Keeping up with which series of the Apple Watch is the latest one isn't an easy task. The most recent is the Series 6, and when you consider that there are so many models now, there's quite a high chance we're going to see some good savings on older (but still highly capable) smartwatches.
If you really want to find a bargain, Series 3 and Series 4 are almost certainly going to be where it's at. But you might even see a Series 5 bargain if you're lucky. Keep up to date with all the biggest offers over on our best Apple Watch deals post.
Black Friday and Cyber Monday: Apple AirPods deals
Rounding up our Apple products in the early Black Friday and Cyber Monday deals is the company's controversial AirPods. Some people love them, others think they look weird/want the headphone jack back. And the release of the AirPods Pro has been even more controversial.
Last year, the biggest discount we saw was around £20/$30, which isn't much to shout about. However, with the new improved Apple AirPods in 2019, plus the AirPods Pro, we're hoping to see some slightly better AirPod offers this year (including a few small savings on the AirPods Pro). We're keeping you updated with any great offers that land via our dedicated best Apple AirPods deals post.
If you're a student, don't miss our roundup of the best Apple Back to School deals, where you can get a pair of AirPods for free when you purchase a Mac or iPad (offer lasts until 29 October so you'd better hurry!).
Black Friday and Cyber Monday: Wacom deals
It's tricky to find discounted Wacom products, which is why Black Friday 2019 was such a pleasant surprise for many artists and illustrators. Various retailers dropped the price of Wacom's sought-after products, with the best Black Friday and Cyber Monday deals seeing a whopping $200-$500 knocked off the popular Cintiq Pro range. The range is also expanding: earlier this year, Wacom released a new budget device (see our Wacom One review).
Wacom doesn't always offer discounts directly – so if you want to make a saving, you're best off looking at major retailers such as Amazon or Walmart. Alternatively, if you're on the hunt for a graphics tablet, but don't mind if it's not a Wacom, we've early offers on XP-Pens or Huion tablets often pop up, so you might want to look out for those. Better still, save yourself the hassle and browse our Wacom Black Friday deals page.
Black Friday and Cyber Monday: External hard drives deals
Okay, so it's not exactly the most exciting of items, but an external hard drive can form a vital part of a designer's toolset. And, as anyone who's bought one will attest, they don't come cheap. Last year on Black Friday and Cyber Monday, we saw some incredible price cuts on external hard drives from leading manufacturer Western Digital – we'd go as far as to say it was the unexpected hero of the event. Take a look at our best Black Friday external hard drives post for all the lowest prices right now.
When is Black Friday and Cyber Monday 2020?
Black Friday traditionally takes place on the Friday immediately after Thanksgiving (26 November), meaning this year it falls on 27 November. That means the Cyber Monday sale is on 30 November 2020, three days after Black Friday. While Black Friday is a frenzied cacophony of high street and online deals, Cyber Monday was originally conceived by savvy marketers as a way to sell more of their wares online, back when online shopping wasn't as prevalent as it is today (remember those days?!)
In recent years, Cyber Monday has seen a wider range of deals across individual retailers. Cyber Monday sales are less about one-off discounts, and more about lower prices generally. Saying that, if stores need to shift stock they'll follow up Black Friday discounts with further reductions on Cyber Monday – so expect one-off deals too. With Black Friday and Cyber Monday deals happening earlier than normal this year, it may well be a good opportunity to get your Christmas shopping sorted.
Where will we see the best Black Friday and Cyber Monday deals?
While we can't say for sure where and what the best Black Friday and Cyber Monday deals will be, we can make educated guesses based on previous years. That said, the coronavirus has impacted so many aspects of life and work this year, it's going to be harder this year to predict exactly when and where the best deals will surface.
It's wise to keep an eye on any sought-after items throughout the whole of November, because Black Friday deals surface earlier and earlier each year. However, the best deals have historically happened later in the month, with retailers offering bigger discounts on the most expensive items, as well as accessories that might go with them. And typically, the best bargains are still reserved for the Black Friday and Cyber Monday sales themselves.