The Creative Bloq Awards 2023 winners week comes to a close today with the announcement of our judges' choices in the gaming categories. These saw competition for best video game design, best art direction, best game innovation, best game UI and best retro console, all nominated by Creative Bloq readers.
Throughout the week, the Creative Bloq Awards 2023 has been recognising the best creative tech released in the past year, from laptops and drawing tablets to software (see below for the week's schedule and links to see the other winners). You can view all the competition on the CB awards shortlist and see the Creative Bloq Awards website for more information on the awards.
The Creative Bloq Awards 2023: gaming winners
Best video game design: The Legend of Zelda: Tears of the Kingdom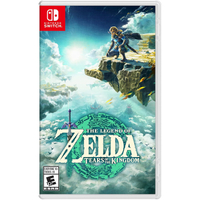 First up in our gaming winners, best video game design went to the long-awaited The Legend of Zelda: Tears of the Kingdom. The judges particularly praised the world-building element of the epic game - something some players have been taking perhaps a bit too far!
Read our pick of the best Nintendo Switch games
Best art direction: Synapse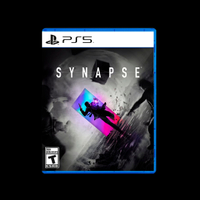 Turning to art direction, the panel loved the stunning art style of the VR shooter Synapse. Playing mainly in black and white might sound like a limitation, but we found this to be one of the best VR gaming experiences we've seen yet and wonderfully immersive.
Read our Synapse review
Best game innovation: PSVR 2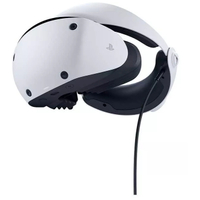 The PSVR 2 won over our judging panel on several fronts, from its physical design, in keeping with the PS5's curves, to the performance and overall user experience. It's the virtual reality headset Sony has been promising, delivering the power and sensor tech that the original PSVR lacked.
Read our PSVR 2 review
Best game UI and UX: Goodbye Volcano High
Best retro console: Sega Mega Drive Mini 2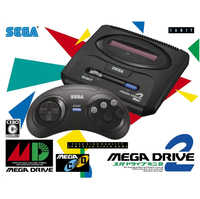 Our judges praises the Sega Mega Drive Mini 2 as a neat, well-designed little retro console that's much more than a gimmick. Packed with some of the greatest games of the late 80s and early 90s, it's a delight to play on but also a valuable tool for devs to learn from.
Read our Sega Mega Drive Mini 2 review
We've been announcing the rest of the Creative Bloq Awards 2023 throughout the week. You can see the winners of the other categories at the links below: