Prime Day SSD deals
01. Quick links
02. SSD deals
03. Hard drive deals

Now is a great time to buy a hard drive. We've been covering external hard drive deals on Creative Bloq for years, and we're pretty good at catching the very best deals over Amazon Prime Day (if we do say so ourselves). But those two days in mid-July are only half the story, and we've often seen the best deals on hard drives fall on either side of the official event dates (that's 11-12 July this year).
For example, before Prime Day even begun we'd already found a couple of Prime Day hard drive deals that beat 2022's Prime Day prices (see below). And these are deals on the best hard drives, not any old second rate storage. But what's the ideal hard drive for you, and how much do you need to spend?
First off, I can tell you what you won't be wanting to get this Prime Day. The SanDisk Extreme SSD, and Extreme SSD Pro were recently identified by users to be faulty, and in some cases randomly wiping users' data completely. And though SanDisk has released a firmware update for the 4TB version, we think it prudent not to cover any deals on the model this Prime Day.
Remember, most of the best Prime SSD deals won't need you to have a Prime membership, but a few will, so think about getting the 30-day free Amazon Prime trial to make the most of those.
Quick links
Quick links: US
Quick links: UK
Prime Day SSD deals: US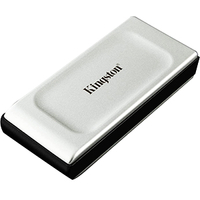 Kingston SSD, 2TB: $214.99 $159.99 at Amazon
Save $65: This 2TB SSD is fast, but it's also portable. It's diminutive size means you can easily pop it in your pocket, but don't let that fool you. With its USB 3.2 Gen connectivity and 2000MB/s transfer speed, this is a powerhouse.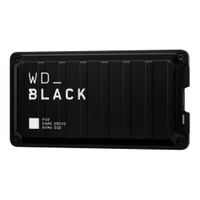 WD Black P50 500GB SSD: $179.99 $129.99 at Walmart
Save $50: This game drive from WD is one of the best hard drives for gamers and offers the tools you need to level up. It has read speeds of up to 2000MB/s and has a SuperSpeed USB (20Gb/s) interface.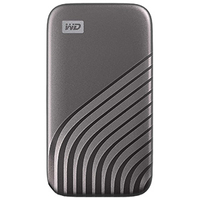 WD 2TB My Passport SSD: $379.99 $117.99 at Amazon
Save $262: This deal is over $60 dollars lower than the official Prime Day deal back in 2022. This 2TB option offers more than enough storage for most people and a massive saving of 38%. If you get in before they sell out, there's a range of colours available too.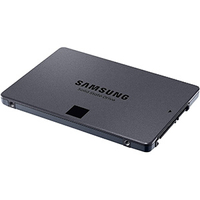 SAMSUNG 870 QVO SATA III 2TB External SSD: $129.99 $99.99 at Amazon
Save $30: Another Prime Day deal that beats 2022's prices. Amazon has 22% off this fast and reliable 2TB Samsung SSD, which comes with tools to monitor the drive's health and status. There was previously a bigger discount, but some deals are already getting snapped up quickly.
Prime Day SSD deals: UK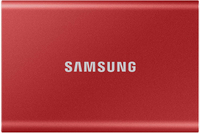 Samsung T7 1TB SDD: £79.99 £55.99 at Amazon
Save £12: This metallic red storage option from Samsung offers high speeds for a reasonable price. It also includes two USB cables: Type-C to C and Type-C to A for convenience and fast data transfers.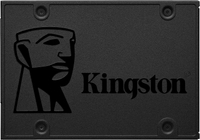 Kingston A400 960GB SDD: £66.99 £38 at Amazon
Save £29: This internal 2.5-inch SATA SSD from Kingston is super reliable and a little more durable than most hard drives. It offers a Rev 3.0 interface with backward compatibility to Rev 2.0 and impressive Read/write speeds.
Prime Day hard drive deals: US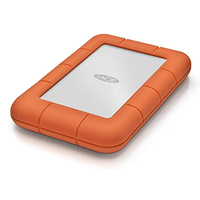 LaCie Rugged, HDD 1TB: $85 $54.99 at Amazon
Save $30: LaCie specialises in hardy, drop-proof HDD that you can take out and about with you, with peace of mind that it won't get damaged. This was $5 off before Prime Day but it's been knocked down further for the big day(s).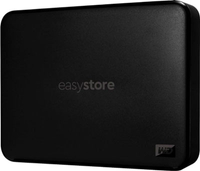 WD Easystore 5TB: $119.99 $109.99 at Best Buy
Save $10: If you need to back up a lot of data, look no further than this Western Digital drive. It has a USB 3.0 connection, a fast data transfer rate, and it comes with easy-to-use automatic backup software.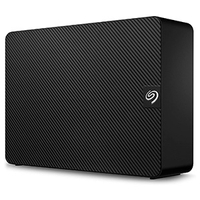 Seagate, HDD, 12TB: $339.99 $199.99 at Amazon
Save $140: Need massive amounts of storage? This Seagate desktop drive is the ticket. Amazon also has over $100 off the 14TB and 16TB versions in case you need a truly huge capacity (just click on capacity on Amazon to select the specs you want).
Prime Day hard drive deals: UK
Seagate 4TB External Hard Drive: £130.99 £120.89 at Amazon
Save £10: This Seagate 4TB external hard drive will not only keep your data safe, but it also comes with four months' of Adobe CC Photography software and a two-year data rescue service.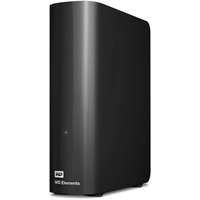 WD 8TB external hard drive: £211.99 £153.99 at Amazon
Save £58: If you're serious about storage then this 8TB should suit you perfectly. It has speedy data transfer, and is compatible with USB 3.0 and USB 2.0. Other sizes are available.
How do I know if it's a good Prime Day SSD deal?
We've been covering Prime Day SSD deals for a number of years now, and we only ever report on genuine savings on trusted drives. But we don't want you to just take our word for it. There are free tools that can help you make sure that you really are making the best buying decision when you see a deal that looks good to you (many of which we use).
Top of our list are easy tools that will allow you to see the price history of the product that you're thinking of buying. Google Shopping is good if you want to compare information of products, and the big one for Amazon (which we use all the time), is CamelCamelCamel. You can use the site, or get a browser extension, which will make checking the price an easy one click exercise.
What's the difference between SSD and HHD?
There are two types of external hard drive: hard disk drives (HDDs, also known as mechanical or traditional hard drives) and solid state drives (SSDs). All SSDs are faster, lighter and less power-hungry than HDD drives, which will be cheaper but also slower. HDDs are also good for storing lots of data as they often have a high capacity.
If you want to store huge amounts of data while keeping prices low, a HDD is the way to go – such as the ever-popular WD My Passport. But if speed is your top priority, then choose an SSD. Or, you can always use a smaller SSD for files that you need to access or move around often, and then store the other data that you use less often on a higher capacity HDD.