The best 13-inch laptops can be a great choice for flexibility and portability. If these aren't your priority, you're probably going to a larger device that gives your more workspace. But for a laptop that you can easily carry around when you're on the move, and use pretty much anywhere, 13 inches is usually the sweet spot for a device that's not too heavy or bulky but is still comfortable to use.
In the guide below, we round up our own pick of the best 13-inch laptops for a range of uses, from creative work to gaming. We've also included 2-in-1 laptop-tablet hybrids, which can offer even more flexibility thanks to their touchscreens and are often even lighter. While these might lack workstation power, the best offer enough power for things like drawing and photo editing.
For more options, see our guides to the best laptops for graphic design, the best student laptops and the best laptops for video editing.
The best 13-inch laptops available today
Why you can trust Creative Bloq Our expert reviewers spend hours testing and comparing products and services so you can choose the best for you. Find out more about how we test.
The latest MacBook Air is an excellent 13-inch laptop for creatives, thanks to its plentiful amounts of power for anything lower than high-end work. When we reviewed the laptops, we found that the M2 chip can handle everything from video editing to graphics work very capably, though it does run a bit hot under heavy loads – and with up to 24GB of RAM, it's not as memory-constrained as previous Air models.
The screen isn't a high-end affair overall, but at 500 nits and with PS colour support and a high resolution, it's more than up to what most creatives need on the go. And two Thunderbolt ports make it expandable when you're back at a desk. And, of course, it's ultra-light and ultra-thin, so it won't weigh you down. When it comes to balance of power and portability, nothing else matches it.
Some people will be better off with the MacBook Air M1, which is further down in this list and is still available – it's cheaper, but nearly as powerful. The big thing you miss out on with the earlier device, other than the sheer power, is that its screen is 20% dimmer and doesn't support the P3 colour gamut. That won't matter for everyone, though.
See our full MacBook Air M2 2022 review for more details.
The best 13-inch Windows laptop for most people's needs, in our opinion, is the Dell XPS 13, especially for creatives. It's something of a Windows equivalent, with a similar focus on a super-thin design you can take anywhere without sacrificing the power needed for solid creative work or a gorgeous screen with good colour accuracy.
You get the other features you want for a great work machine, including solid connectivity and great battery life, and although it's a premium machine, we think that for creative professionals it's well worth the expense, especially if you want something with enough grunt to actually do more serious work when needed (within reason).
See our Dell XPS 13 review for more details.
It isn't just ridiculous that this much power is in a 13-inch device – it's doubly ridiculous that it's technically a tablet, too. It has accessories to use it as a laptop, but the flexibility and versatility here is just fantastic for artists or designers. You've got masses of CPU power, the most GPU power you can realistically get in something this size, and a phenomenal ultra-sharp touchscreen.
Obviously, this thing can run very hot, and burn through battery like nothing if you push it to its fullest – but you will get good battery life in general use. And the important thing here is that you can push it major performance heights, in a way that you can't with most other machines. It all comes at a price, but if you need it, it's worth it.
Read our full Asus ROG Flow Z13 review for more on what we think of this 13-inch laptop.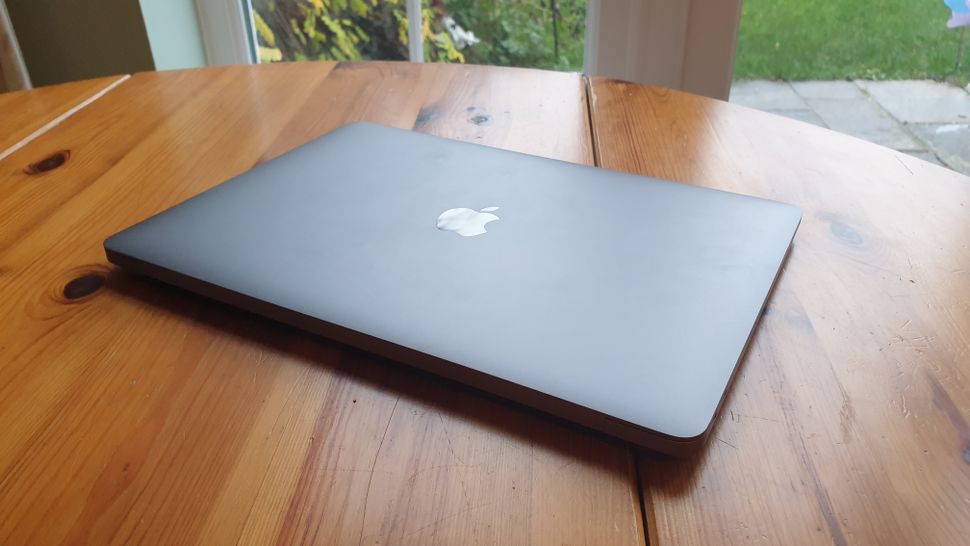 The MacBook Air M1 is a real crowd-pleaser. It gets beaten by other models here in individual ways – more powerful, better screen, more ports, even more thin and light… – but when we balance the overall package with price, we think it's still one of the best buys on the planet.
The M1 chip is still more than powerful for most tasks, with only hardcore stuff pushing past what its eight cores and up to 16GB of RAM are good for. The screen is sharp, even if doesn't include wide-colour support. It's still extremely portable, and offers giant battery life. And it's regularly discounted, so it's even better-value than its sticker price suggests if you buy smart. A real workhorse, despite being so slight.
See our full MacBook Air 2020 M1 review for more information.
Another tablet that turns into a laptop using an optional keyboard attachment, the Surface Pro 9 mixes perfectly capable specs (with useful flexibility compared to a lot of options, including being one of the few options here to offer 32GB of memory) with a superb screen for creative work. Its aspect ratio is 3:2, making it taller than most, which is great for drawing or photo editing. And we've found it to be extremely responsive for drawing, thanks to a 120Hz refresh rate.
The Surface Pro 9 is very much made for creatives, and is just great as 'do anything, anywhere' device, as long as you don't need workstation levels of power. However, be careful not to get the 5G version – as useful as that connectivity is, it comes with an ARM processor instead of an Intel one, so software compatibility is severely limited. Some people will be fine with it, but it's the Intel version we're recommending here.
See our Surface Pro 9 review for a more in-depth look.
How should I choose the best 13-inch laptop?
Obviously, size narrows choices a lot here, but there are several things to consider when looking for the best 13-inch laptop. The first thing is to decide whether you want a Mac, one of the best 13-inch Windows laptops, or a hybrid laptop-tablet. That will largely make the decision for you, since there are clear winners in each of those fields.
Once you've chosen your laptop, you'll also need to think about configuration. Most important will probably be power and memory. If you want to do creative work on th go, you're likely to need at least 16GB RAM. You might also want to consider GPU power. Most of our choices have integrated graphics, but the Asus ROG Flow X13 can be configured with discrete graphics in the form of the NVIDIA GeForce RTX 40 series (4050, 4060, and 4070). Display quality is also something to consider if you'll be doing creative work.
Connectivity can be something to consider, but the options are largely becoming similar, with USB-C/Thunderbolt being the order of the day – not that the Surface Pro 9 and XPS 13 have done away with headphone jacks, so you'll need USB-C or bluetooth headphones.
Read more: