Using posters for advertising and promotional purposes began back in the 1870s. Initially they were black and white and heavily text-based, but the introduction of Jules Cheret's three stone lithographic printing process meant artists could soon develop striking, colourful poster designs.
We've picked a varied selection of our favourite posters, with examples of commercial releases and personal projects. The creatives who created these poster designs have experimented with illustration, typography, optical illusion, mixed-media, negative space and more.
We have left out many, so why not tell us your favourites in the comments and we'll update this post in the future!
01. Ford adaptive poster
Created by Ogilvy & Mather Istanbul, Ford's clever 'adaptive poster' was used to promote the company's new adaptive lighting technology. Using an optical illusion, the poster was designed to allow people to experience its Adaptive Front Lighting System that reacts to steering input when going round corners.
As the viewer moves around the multi-layered poster, the perspective shifts and allows the viewer to 'see' round the corner. It was launched in authorised Ford dealers and certain locations around Europe – and you can see how it was done in the video above.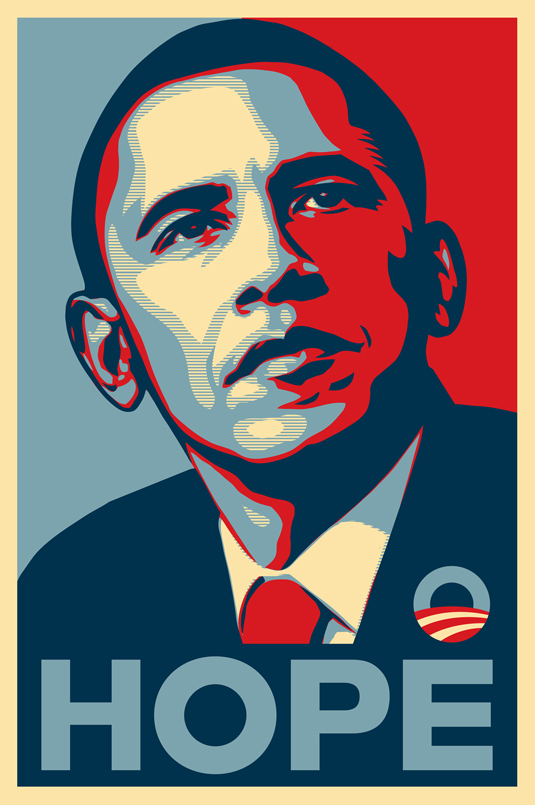 With his roots in the skateboarding scene, South Carolina-born graphic designer and illustrator Shepard Fairey built a name for himself with his 'Andre the Giant' guerrilla sticker campaigns – but it was his involvement in the 2008 US Presidential election that really catapulted him towards global recognition.
Fairey's now-iconic Barack Obama 'Hope' poster, featuring a four-colour portrait of the then-Senator in red, beige, light and dark blue, also came in 'Change' and 'Progress' varieties, and was created in a day. Having started life as a screen-printed poster (which sold out almost immediately), the design spread virally across the United States and the rest of the world as a symbol of what American politics could potentially become.
The revelation the following year that Fairey had based the design on a photograph by Associated Press photographer Mannie Garcia without permission – and later admitted to destroying evidence in the ensuing legal battle with AP – led to community service and a hefty fine. Amongst designers, it's now as much a symbol of copyright infringement as it is a piece of political iconography. But whatever the circumstances of its creation, its influence during the election campaign was enormous.
03. IRIS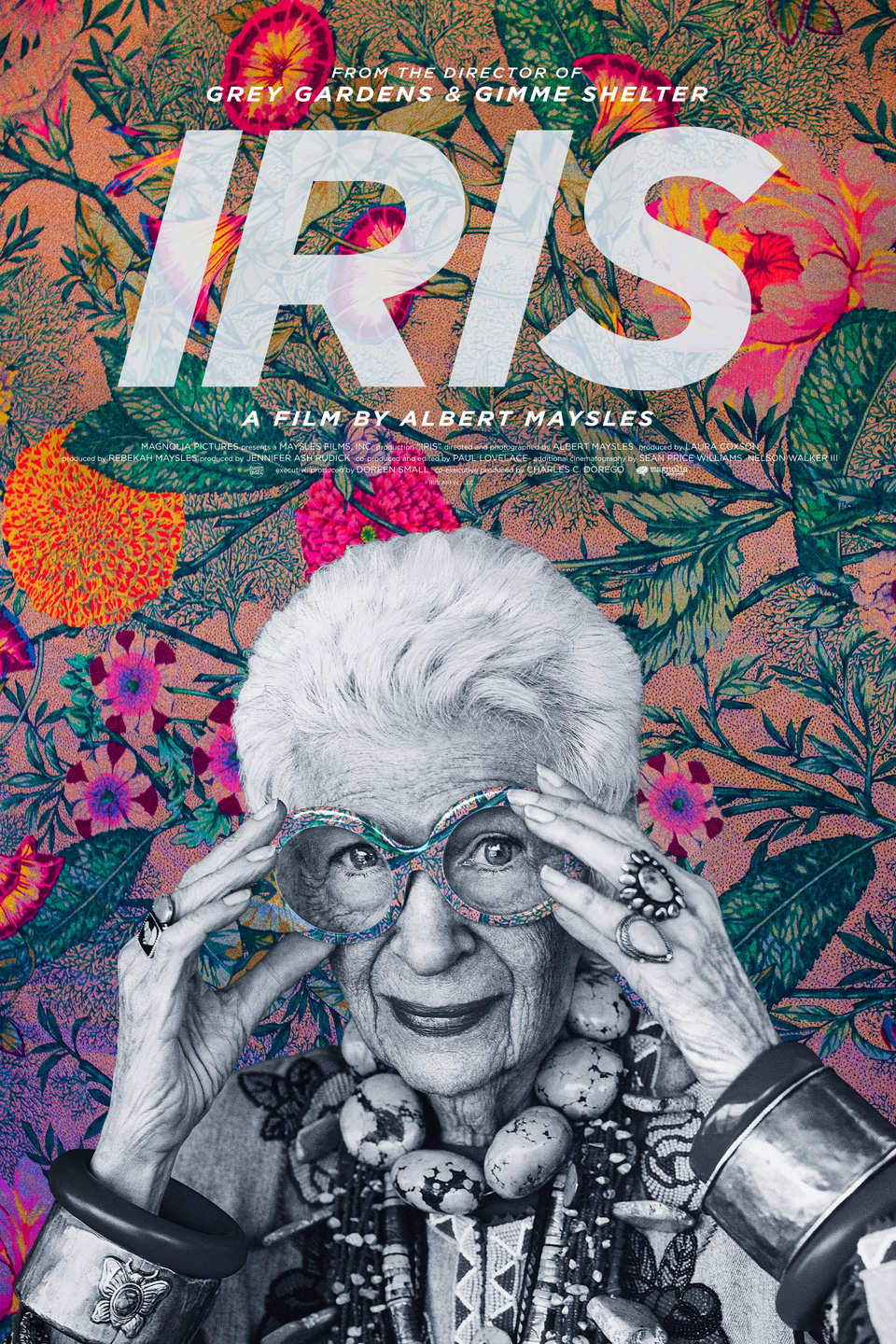 Created by Gravillis Inc, this poster for the IRIS movie is up there with one of the best ever. Putting Iris herself in black and white whilst showcasing her love of fashion in the background using bold and bright patterns is a clever and wholly original idea.
04. Le Chat Noir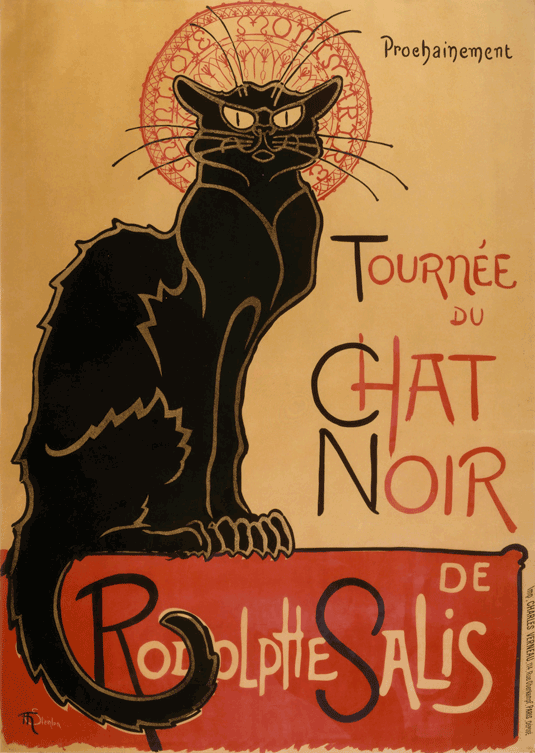 Perhaps one of the most well known posters of all time, this iconic advertisement for the Parisian entertainment establishment, Le Chat Noir, was created by Swiss-born French Art Nouveau painter and printmaker, Théophile Steinlen.
It epitimises the Bohemian, Art Nouveau style and Cabaret culture of late nineteenth century Paris that stemmed from the legendary venue, which, in its heyday, served as an artist salon, music hall and busy nightclub.
05. The Look of Silence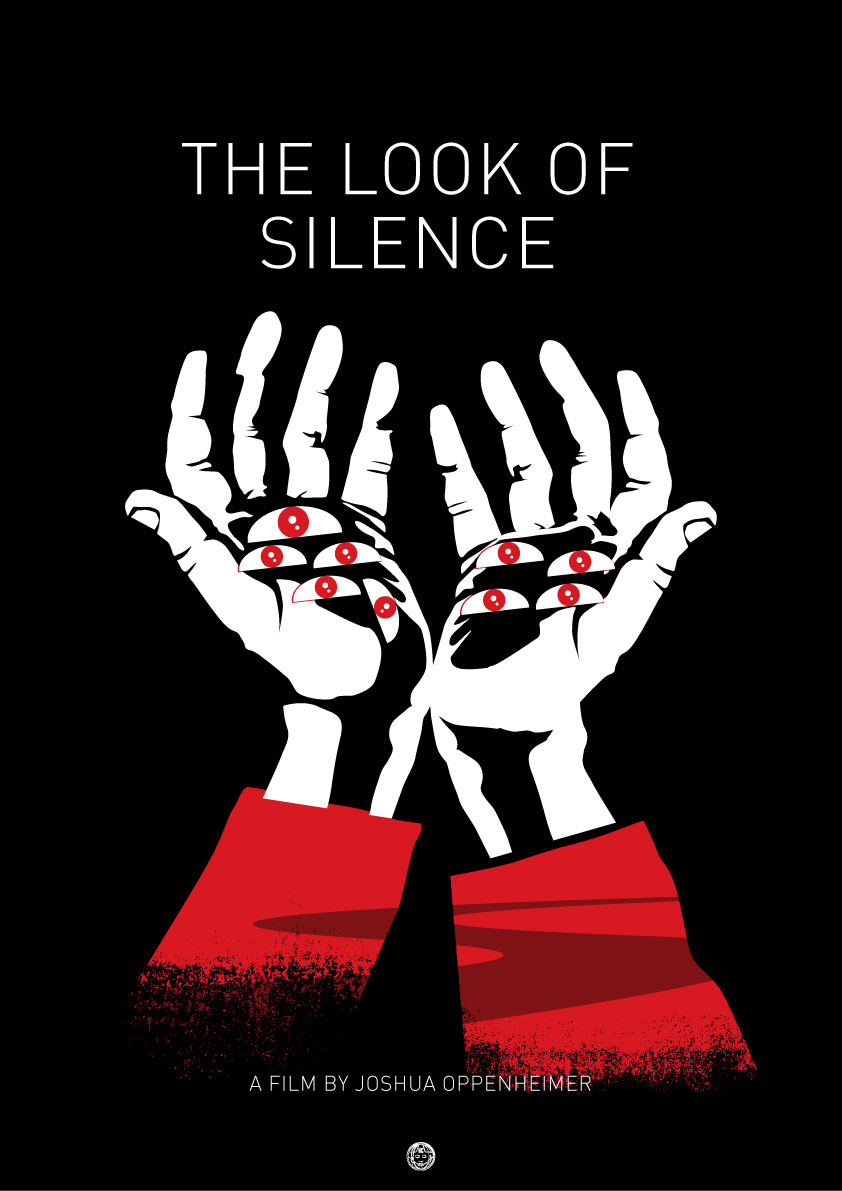 This film was made in 2014 but it wasn't released in the cinema until 2015, and was released with a more commercially viable poster – but this illustrated effort is our favourite. Look at that red!
06. We Can Do It!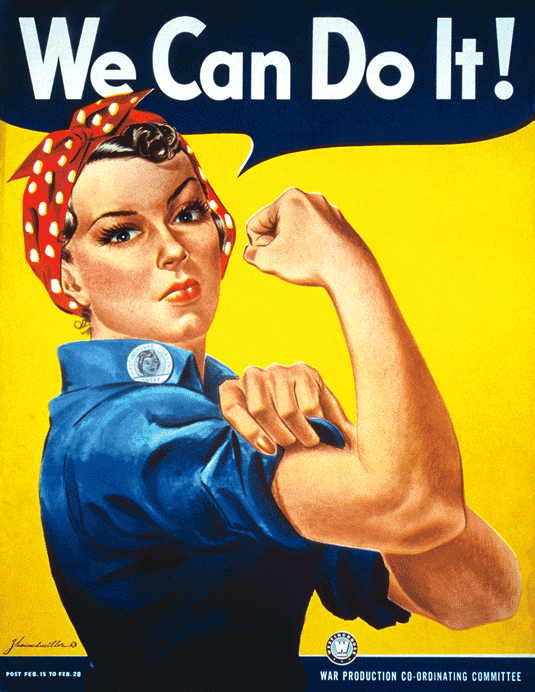 Perhaps one of the most iconic images of the 20th Century, American graphic designer, J. Howard Miller's beloved Rosie the Riveter was designed to boost morale in during WW2. This poster is still used today and re-modelled on everything from modern feminist texts to tattoos as well as spawning numerous parodies. His bold, modern illustrative style, mirrors the comic books popular at the time and defined an era of advertising.
07. Maze Runner: Scorch Trials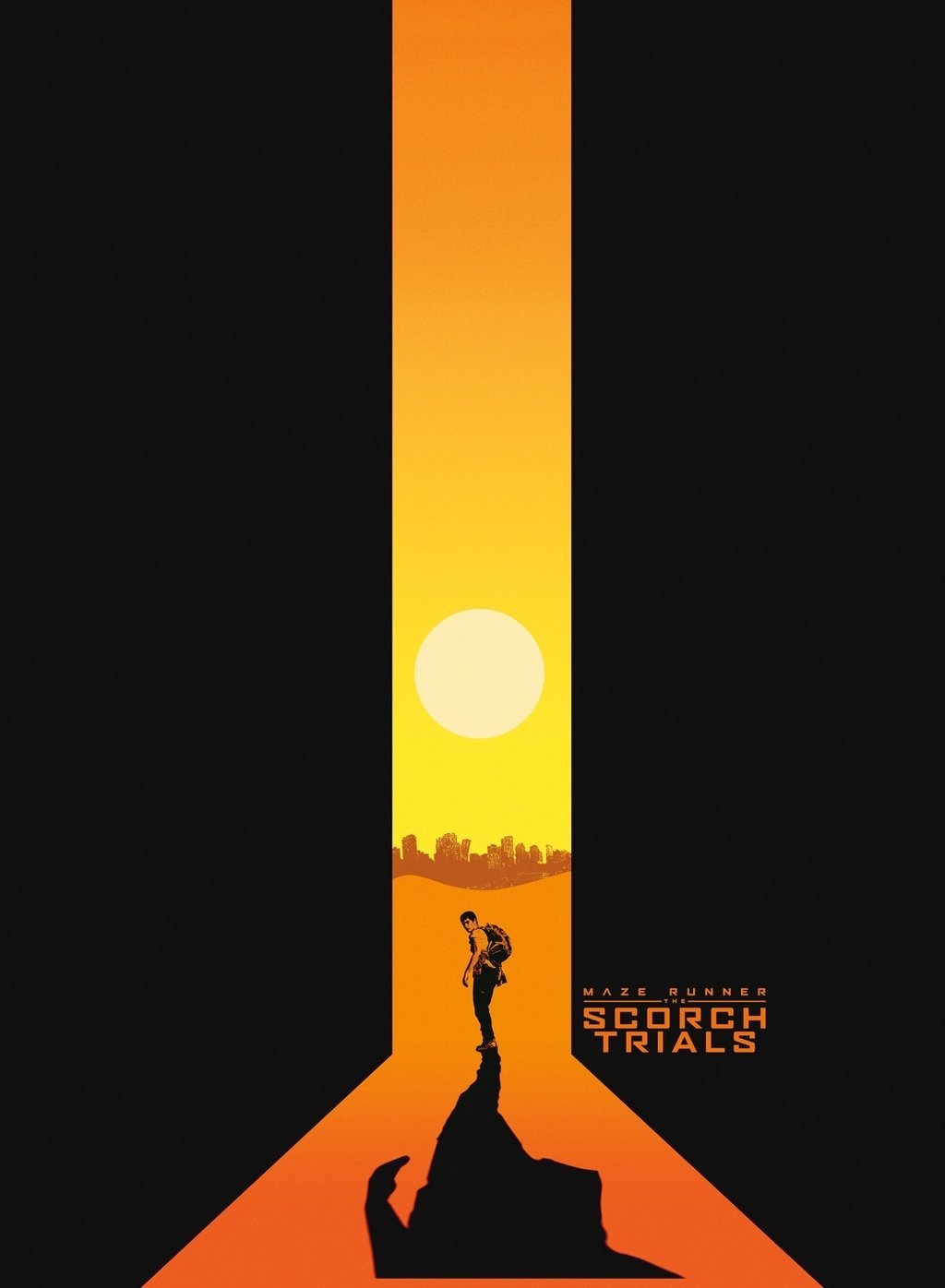 Maze Runner: Scorch Trials was one of 2015's unheralded blockbusters and whilst it did release the usual offerings when it came to posters, this clever design makes use of negative space and we adore it. Putting the character in a test-tube like shape is also a great little inclusion of the plot.
08. Moulin Rouge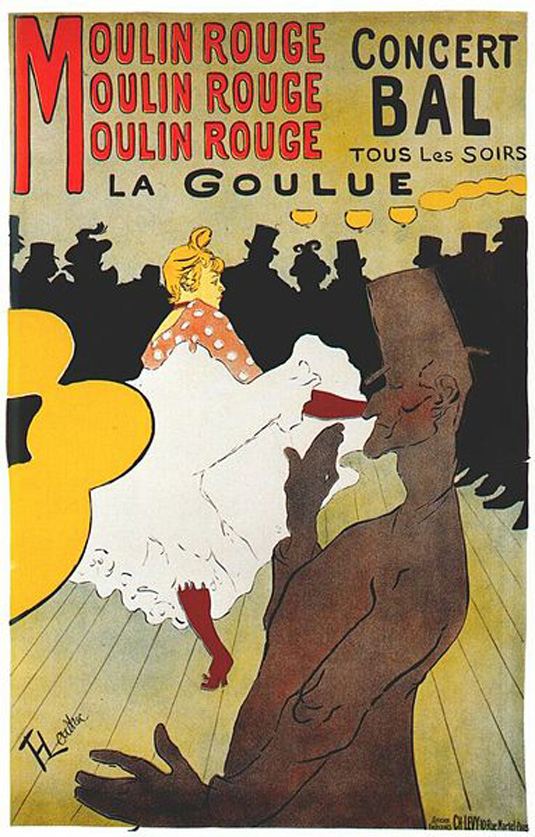 This poster design for the Moulin Rouge is another by French artist Henri Toulouse-Lautrec. When the cabaret opened, Lautrec was commissioned to create a series of posters, with this design being one of his most well known. The piece features images of Moulin Rouge dancer La Goulue and her partner Valentin le Desosse. Lautrec captured La Goulue's provocative kicks and Valentin's lanky frame perfectly in this design.
09. Luke Drozd for the Green Man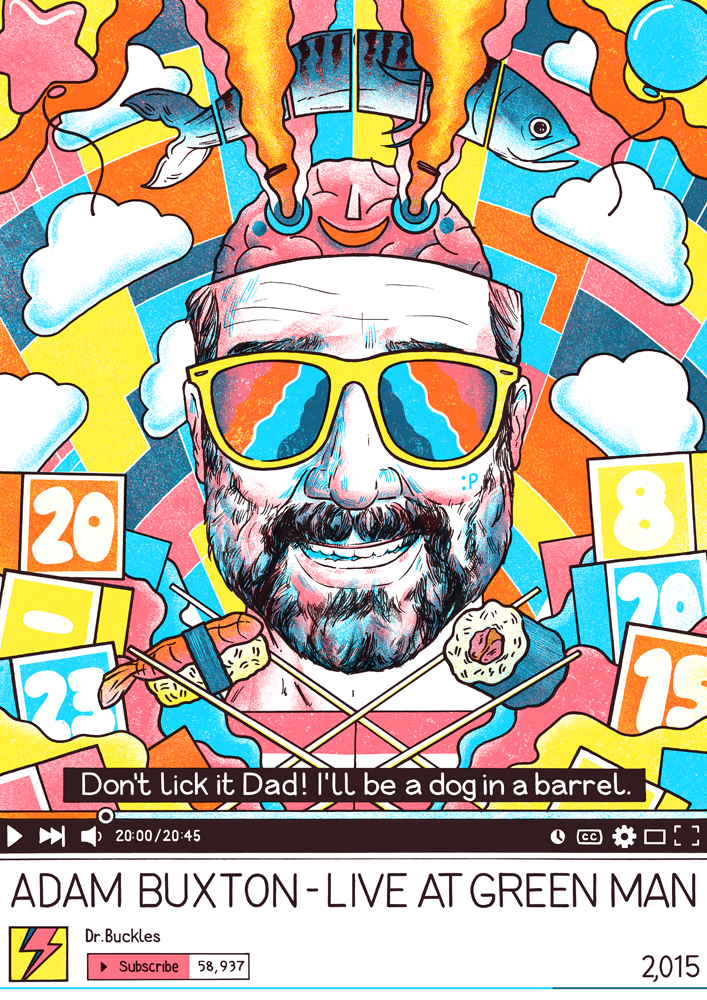 Gig posters are an arena in which graphic designers can really indulge their passion for both art and music. So, it's always a delight to see music festivals and designers coming together to produce something incredibly special; that's exactly what Green Man and the UK Poster Association have done here.
"The festival asked us to create a series of limited edition prints for some of the acts playing at the festival," explains designer Luke Drozd. "Eight acts were chosen in total, and they show the diversity of acts that are playing the festival as well as the diversity of talent exhibiting at the UKPA stall. Each poster was created as a limited edition A2 screen print."
10. Vintage Heroes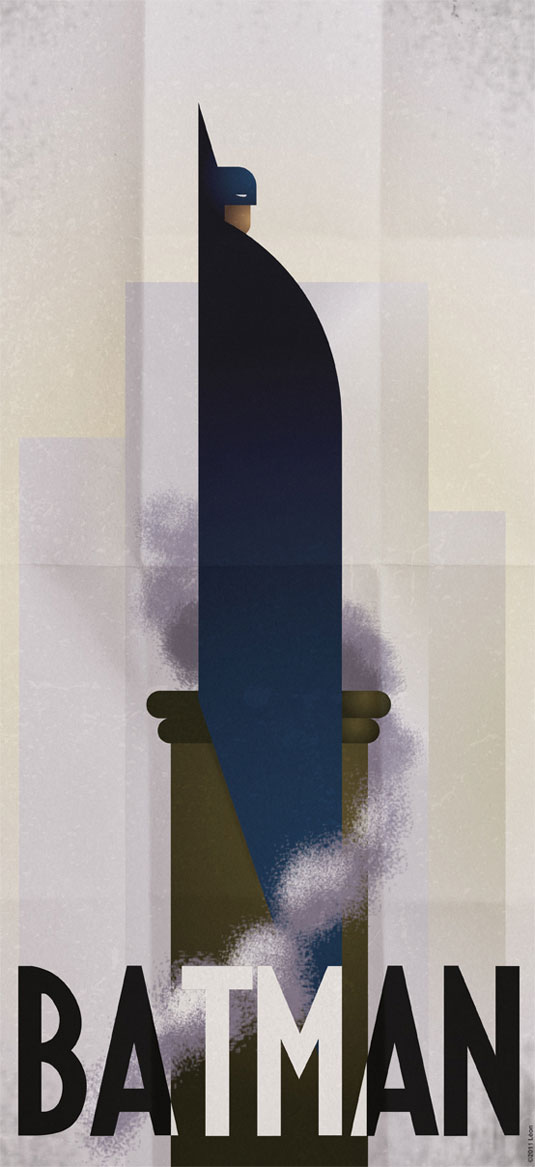 Comic book lover and avid gamer Grégoire Guillemin often creates superhero inspired designs and these minimalist vintage posters have hit the right spot when it comes to inspirational graphic design.
The likes of Batman, the Green Hornet and the Silver Surfer are all included in the retro re-imaginings. The gorgeous typography teamed with the brilliantly sketched superhero illustrations have had us falling head over heels for the series.
11. Louder Than Bombs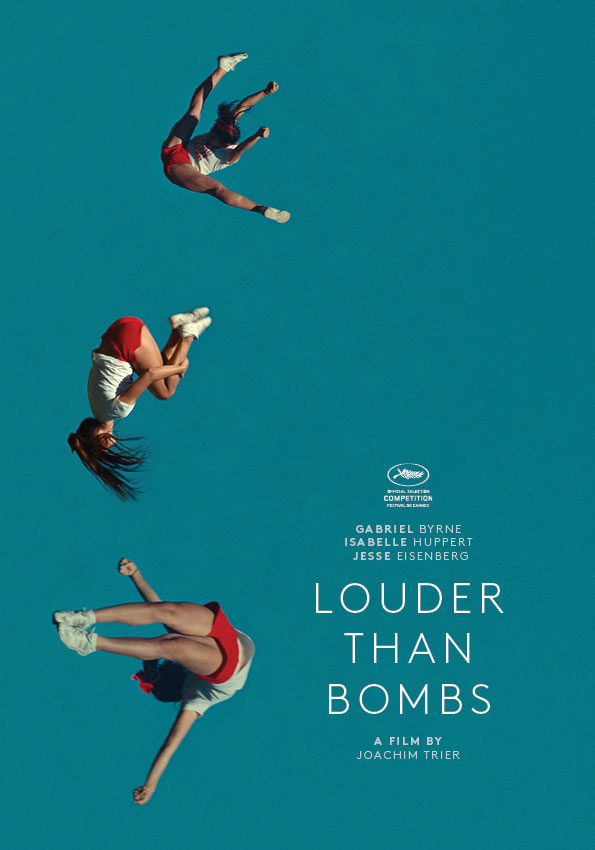 This simple effort was crafted by HANDVERK and we can't get enough of its subtlety. With the colours perfectly complimenting each other, it's striking without being obvious or too in-your-face. The white space left at the top of the design also draws the eye to the title.
12. TWA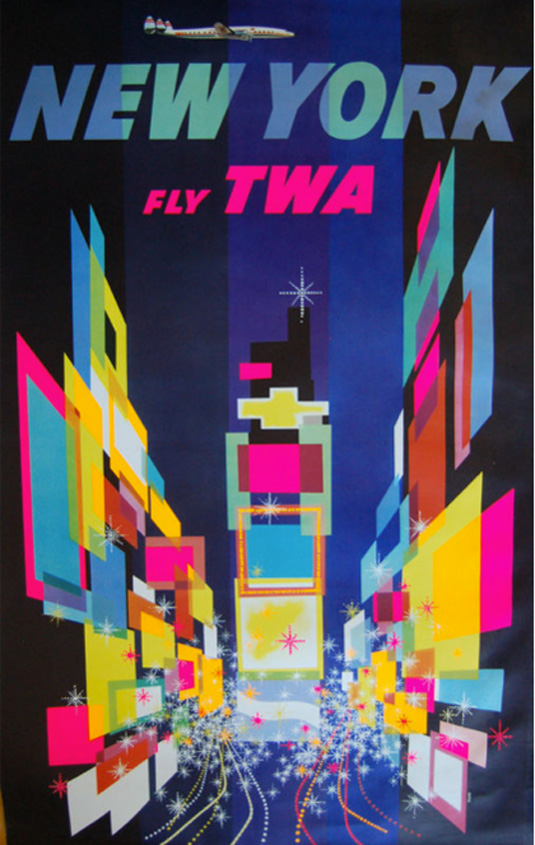 American artist David Klein designed and illustrated dozens of posters for Howard Hughes' Trans World Airlines (TWA) during the 1950s and 1960s. In 1957, this stunning TWA poster of New York City became part of the permanent collection of the MoMA (Museum of Modern Art) in NYC.
In many of Klein's designs, he used bright colours and shapes in an abstract style to depict famous landmarks and scenes of cities around the world. Best known for his influential work in the field of travel advertising, Klein's iconic images are much imitated.
13. Blackbird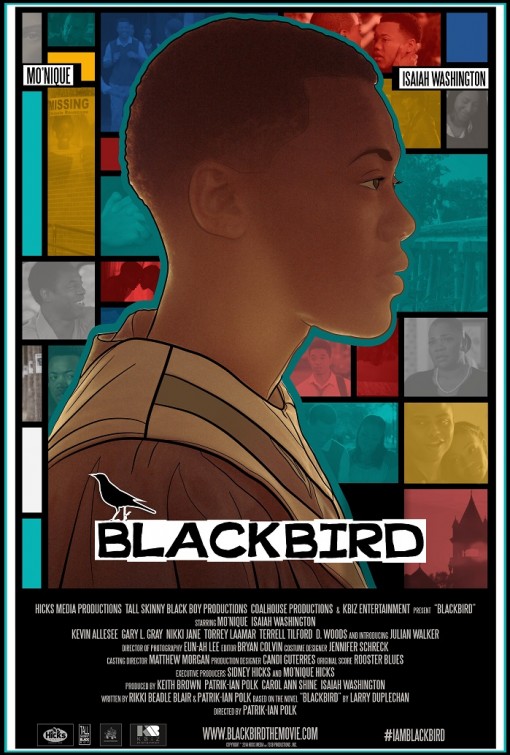 Using stills from the film itself is often tricky ground when it comes to poster design but when used in conjunction with this stunning illustration, it really brings it together. Showcasing an art deco, almost stained glass window effect, this one was certainly made to catch the eye.
14. Drive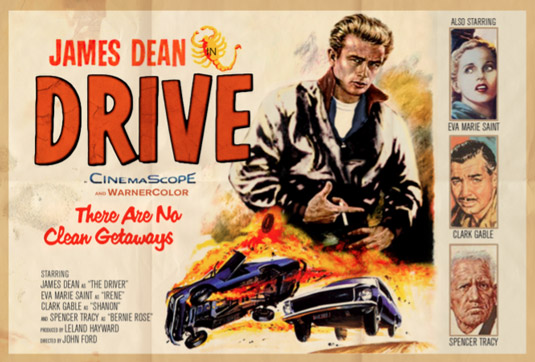 Illustrator and deisgner Peter Stults published a set of retro poster designs with a twist. His awesome 'What if' series explores what if movies we're all familiar with were made with a different slice of time? Who would be in it and direct it?
Our favourite was this Drive poster, with James Dean as the lead male role. Other designs include alternate posters for Pulp Fiction, Groundhog Day, and 2001: A Space Odyssey.
15. Entertainment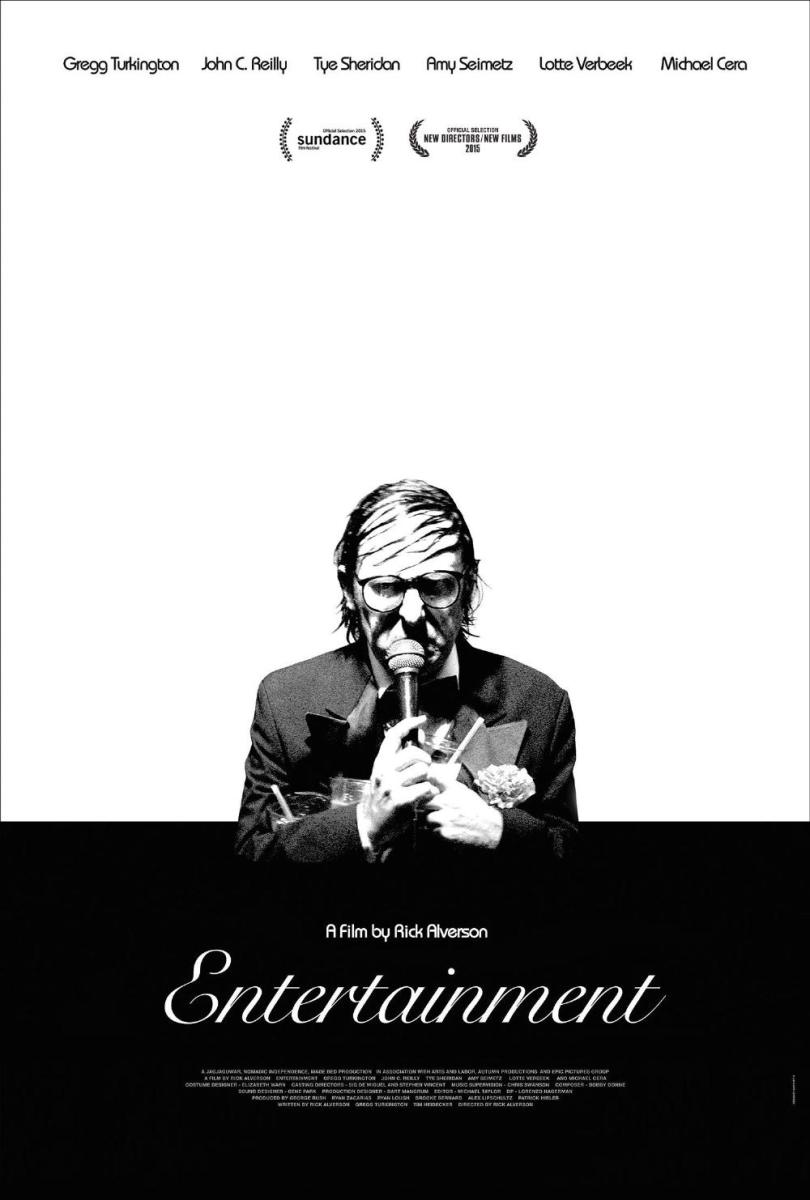 Sometimes, you just need to keep it simple; less is more as they say. This poster for film 'Entertainment' is absolute proof of that theory with this incredibly striking effort. Sorrowful yet intriguing, the monochrome colour palette really brings this one out.
16. Call Me Lucky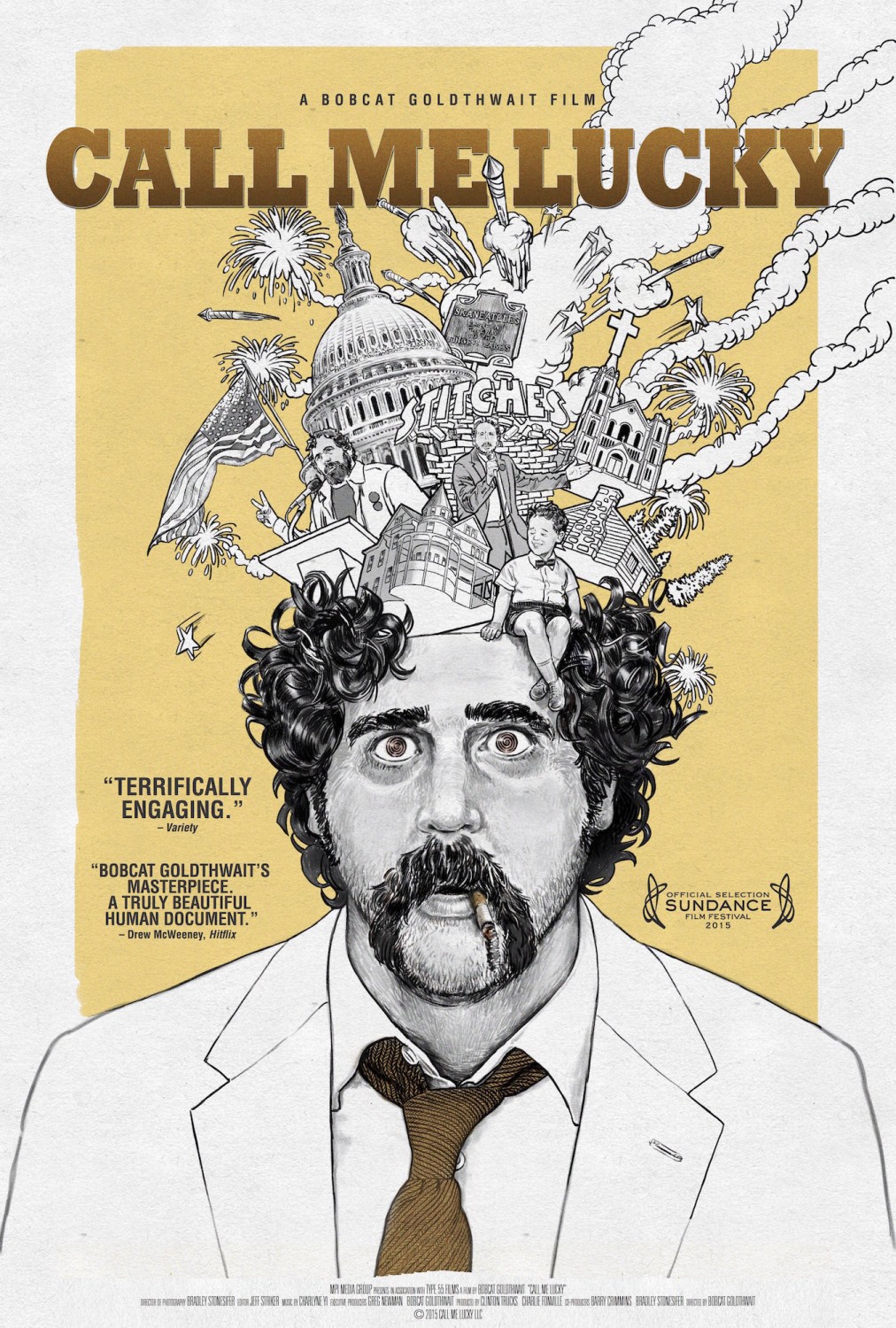 We love it when illustration is given centre stage with movie posters and this one for 'Call Me Lucky' is an absolute delight to look at. Minimal colours and an intricate execution, the design was conjured up by Vodka Creative, with Jesse Vital taking care of the artwork itself.
17. Harper's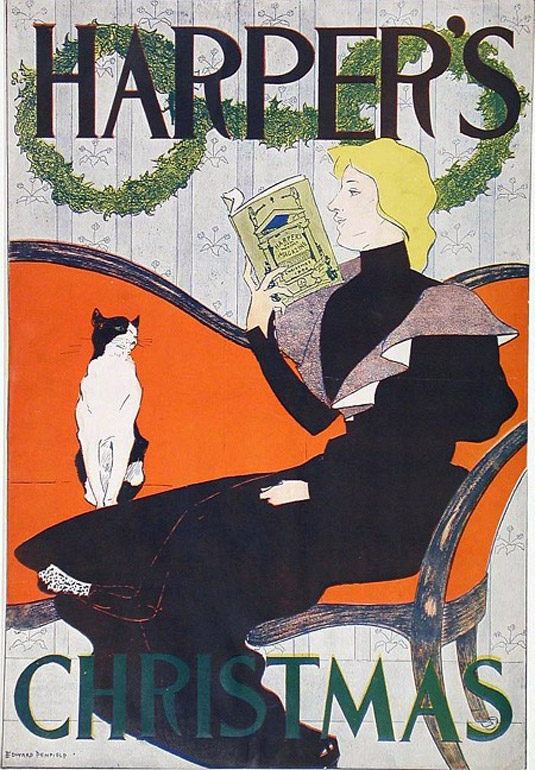 It's impossible to talk about American poster design without mentioning graphic artist Edward Penfield. Often referred to as a master of graphic design, it was during a school exhibition that Penfield's work was first noticed by the art editor of Harper's Magazine, the company that he went go on to create no less than 75 poster designs for.
18. We Are Your Friends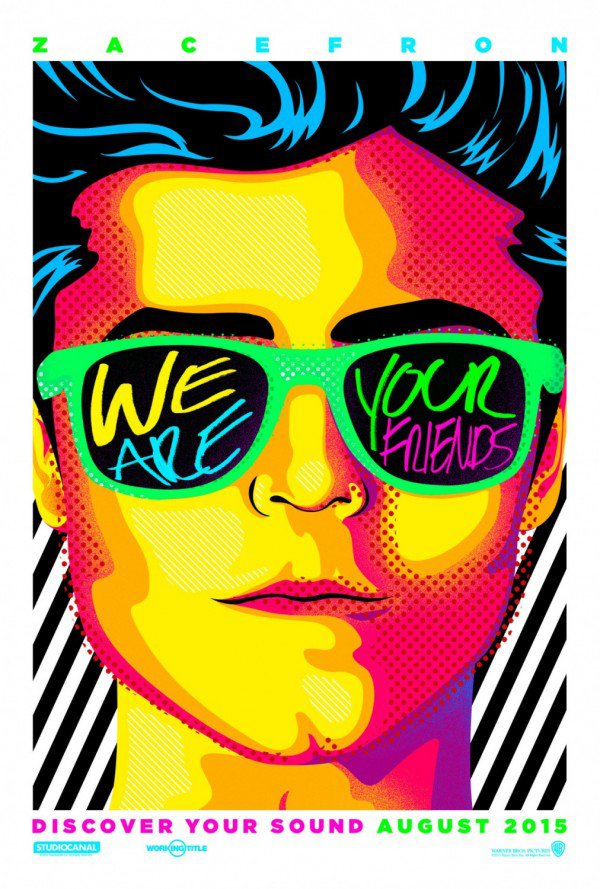 Whilst the movie itself didn't exactly receive rave reviews, we adore this poster design from The Refinery. Using neon colours to mimic the film's clubbing and rave culture storyline, the vintage-like illustration of the main character really makes this one pop.
19. The Lobster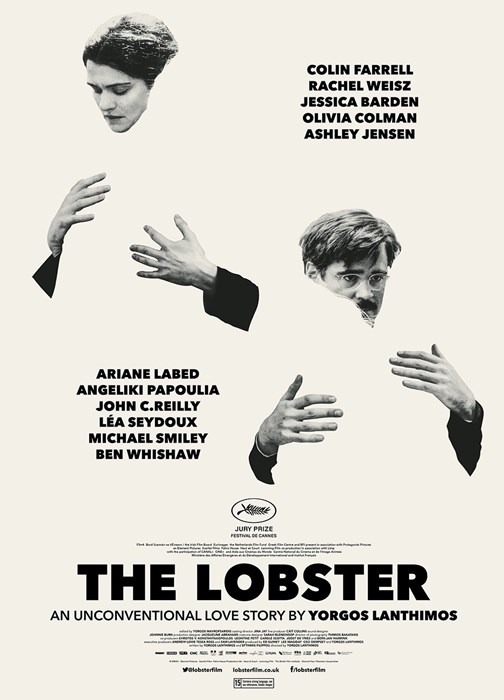 Who couldn't stop and stare at this one?! Showing the characters embracing empty sillouhettes of each other, the design was courtesy of artist Vasilis Marmatakis. Marmatakis has also crafted the titles for Dogtooth as well as working on a range of other movie posters.
20. Berlin 1936 Olympic Games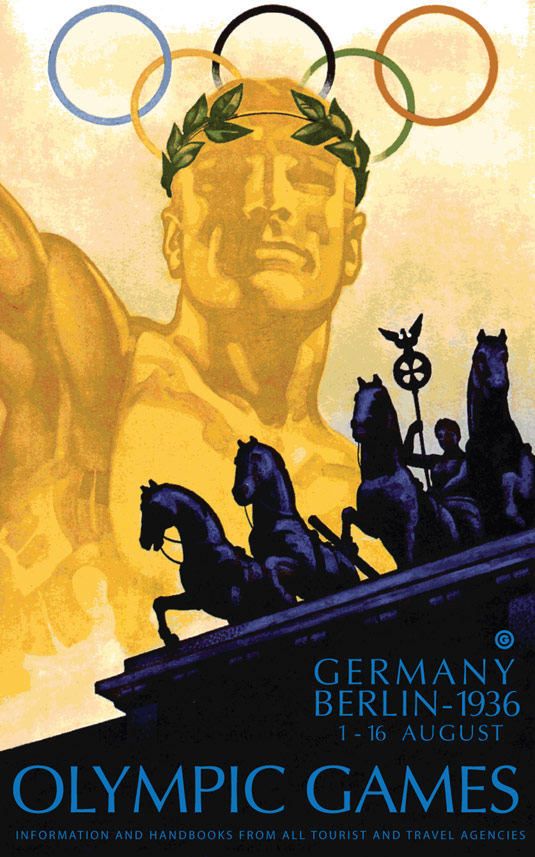 The 1936 Games was dominated by propoganda, as Hitler grasped the opportunity to promote the Nazi line of Aryan racial superiority. Thankfully, the black athlete Jesse Owens won four gold medals, and made Hitler look pretty stupid.
But one thing's for sure: the poster for the event, designed by Franz Würbel, managed to promote the event brilliantly; showcasing one of Berlin's most iconic landmarks and keeping the Führer happy in the process - something 44 of Germany's finest artists had failed before him.
21. Absinthe Robette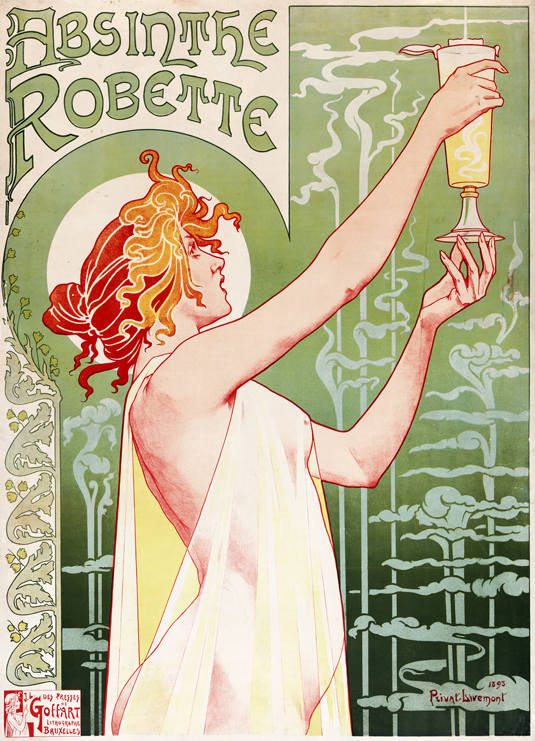 In the late 19th Century, the popularity of Absinthe coincided with the increase of large lithographic advertising posters as a commercial and artistic medium. Some of the greatest artists of that period created posters for the alcoholic beverage, including Belgian posterist Henri Privat-Livemont, who illustrated this iconic Art Nouveau Absinthe Robette image in 1895.
22. It Follows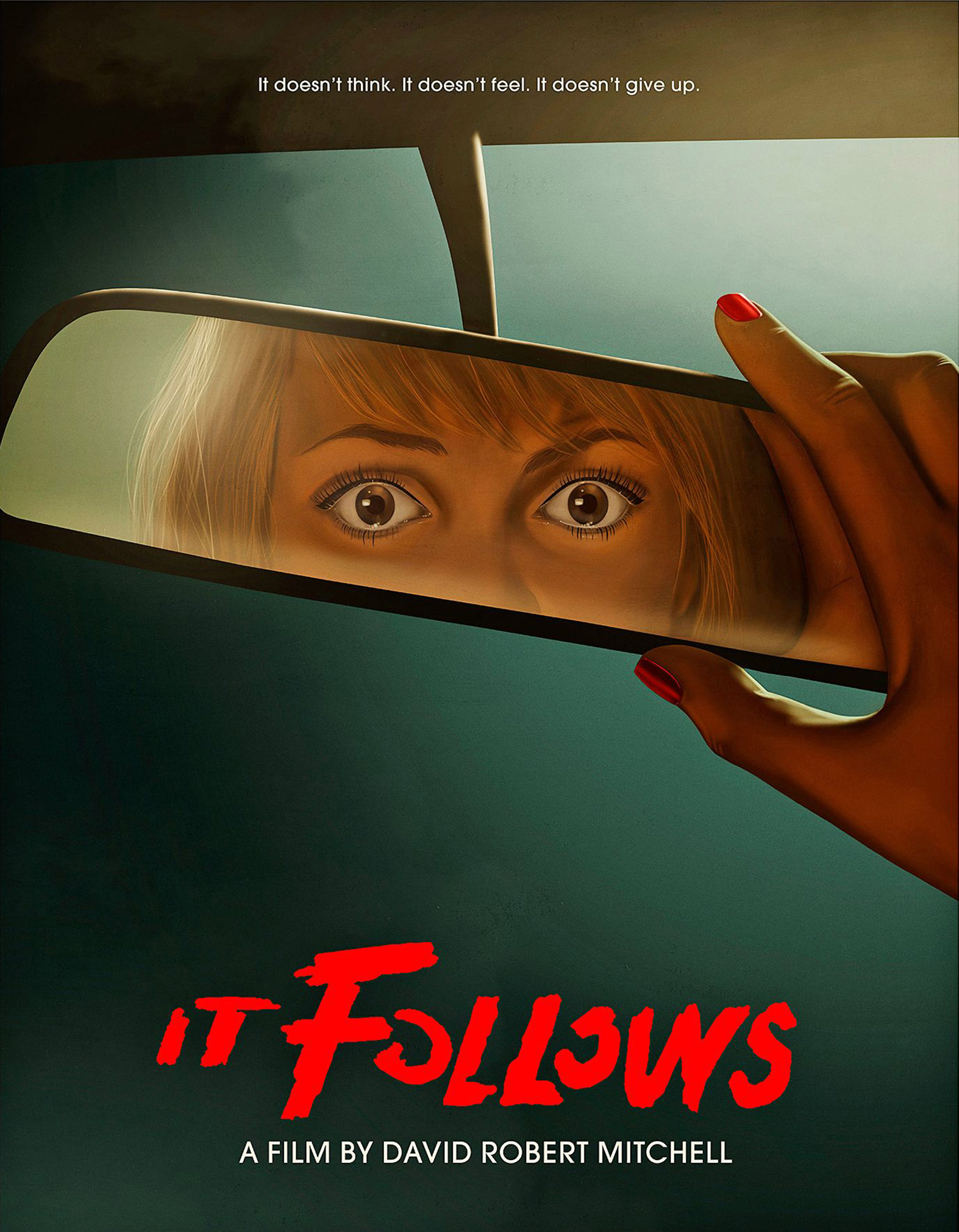 Everyone knows that making a character stare directly at you with a movie poster is bound to get it some attention. Brilliantly illustrated by Akiko Stehrenberger, the artist has crafted posters for a huge range of indie and commercial releases – it's easy to see why.
23. Monaco 75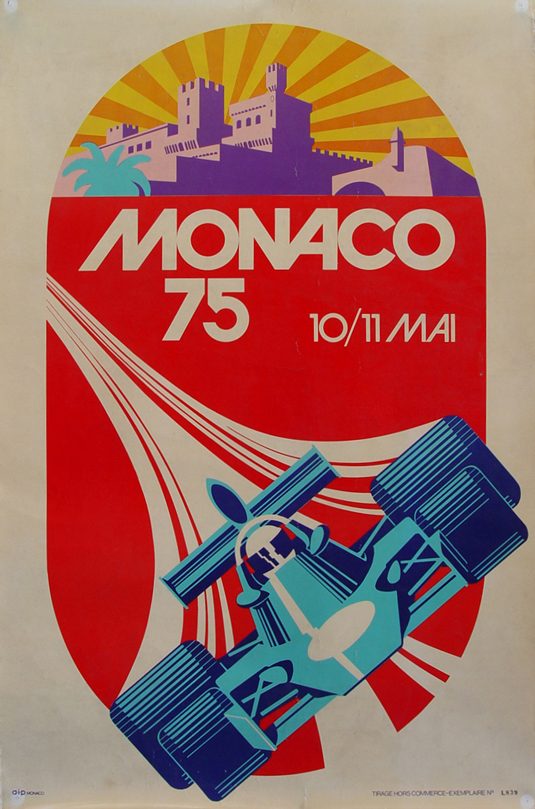 This striking design for the 1975 Monaco Grand Prix was created by talented artist Michael Turner. With minimal type, Turner let his illustration do all the talking, using a vibrant and eye-catching colour palette, the car takes centre stage with the beautiful destination of Monaco in the background.
24. The NeverEnding Story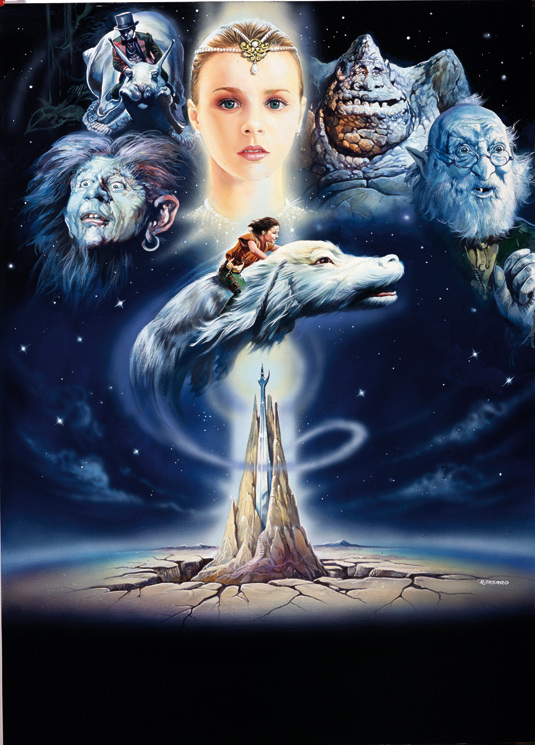 Today, it's easy to see photos of the characters being montaged together, much like the posters for The Lord of the Rings films. But where would be the fun in that? Renato Casaro, who painted over 1,500 posters during his career, including those for The NeverEnding Story, believes that without the hand of an artist, today's posters are often devoid of that touch of magic.
25. Air New Zealand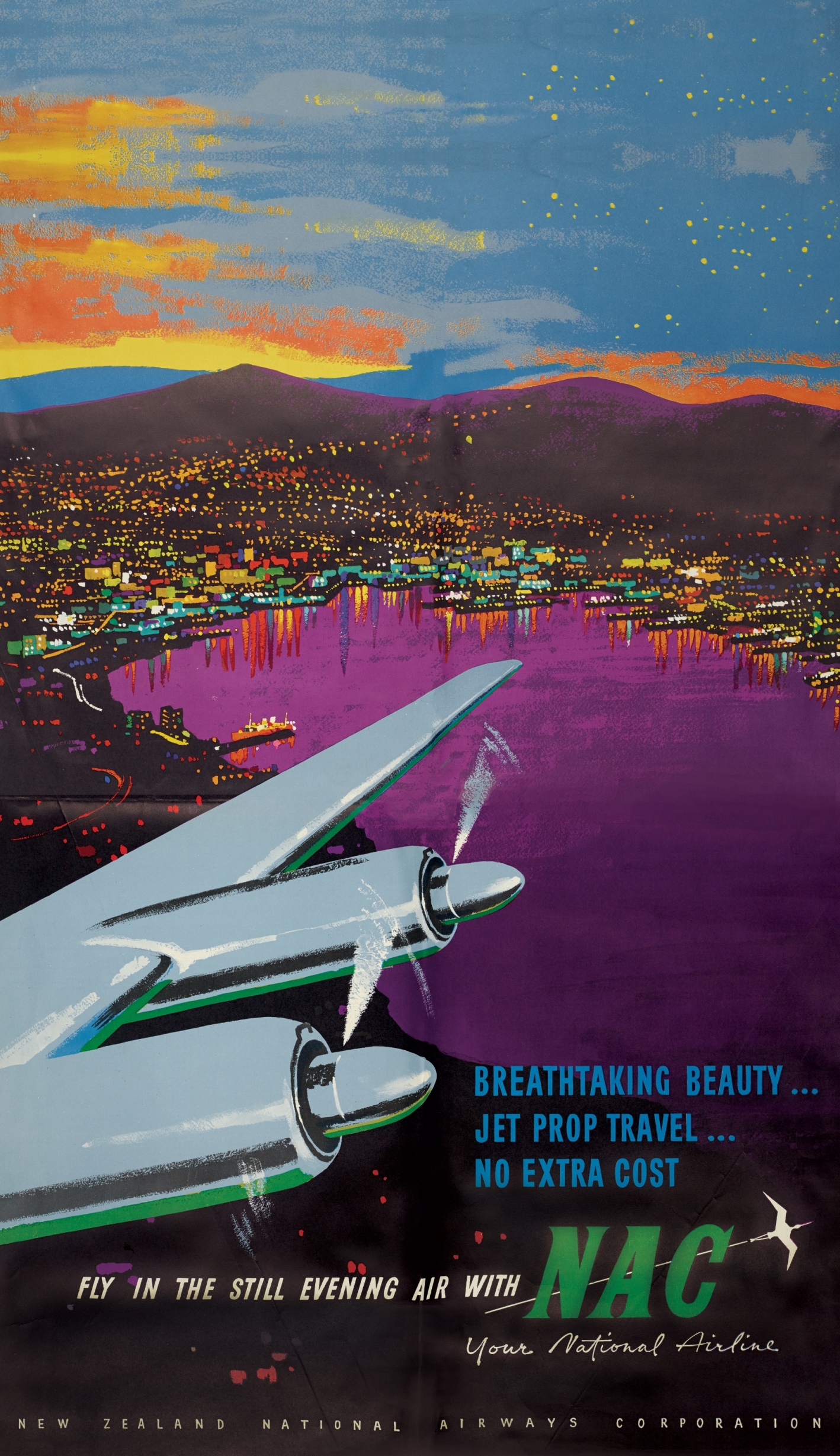 When Air New Zealand celebrated its 75th birthday, the company dug out some of its best poster designs. The posters provide a history of the developments in aviation, as they move from advertising solent flying boats (which flew a maximum of 36 lucky passengers at a time) to modern 737s.
The vibrant Technicolor design provide an interesting contrast with modern advertisement methods – a clear reflection of how things have changed in the last 75 years.