Cyber Monday Best Buy deals
The Cyber Monday Best Buy deals are among some of the best offers you'll find across the Black Friday weekend. In 2020, the retailer was awash with deals on laptops, phones, TVs and loads more during its largest online event of the year, and we expect this year to be just as good, if not even better.
Ok, so Cyber Monday is a way off yet, with the main event happening on 29 November. But there's no harm in being prepared, right? And if you're looking to invest in some new tech but aren't in any rush, it's well worth waiting to see what the Cyber Monday Best Buy deals come up with in 2021.
In this article you'll find a selection of offers from last year, many of which are still running, albeit it with smaller discounts right now. But it does give you a good idea of what products you can expect great deals later on this year.
If you'd like more great savings from a range of retailers, don't miss our articles on Black Friday 2021 and the best Apple Black Friday deals we expect to see in 2021.
Best Buy deals available now
Best Buy TV deals
Best Buy TV deals feature solid discounts on a variety of premium and budget TVs. Save on name-brands like Sony, LG, and Samsung as well as Best Buy's Insignia house brand. In the 2020 Cyber Monday Best Buy deals we saw some stellar offers on smart 4K TVs in the 50-inch range and they flew off the shelves. If you see something you like at a killer price, we recommend buying sooner rather than later.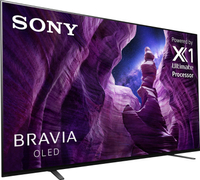 Sony Bravia OLED 65-inch TV: $2,799.99 $2,499.99 at Best Buy
Save $300: One of the standout TVs of recent times, the Sony Bravia boasts a 4K UHD screen. Of course, it's a smart TV so you can stream anything you like on the epic 65-inches of display space.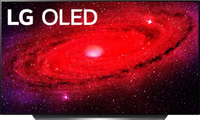 LG 65" CX Series OLED 4K Smart webOS TV: $2,499.99 $1,999.99 at Best Buy
Save $500: LG's CX Series OLED TVs are known for their stunning picture, top-notch sound, and an ultra-slim form-factor. Oh, and let's not forget about its smarts. It features LG ThinQ AI with Google Assistant and Amazon Alexa built-in. Bring this beautiful TV home at a $500 discount.

Sony 75-inch TV: $1,499.99 $999 at Best Buy
Save $500: This 75-inch Sony 4K TV may lack HDMI 2.1 input for your new PS5 or Xbox Series X console, but it's still a solid buy with built-in smarts, low input lag, and rich colour reproduction. Voice control via Google Assistant is a nice touch.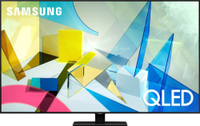 Samsung 65-inch TV: $1,799 $1,499 at Best Buy
Save $300: Highlights of this stunning Samsung 65-inch Smart TV include low latency, vibrant colors, and Ambient Optimization that automatically adjusts to provide the best picture and sound experience for your viewing environment.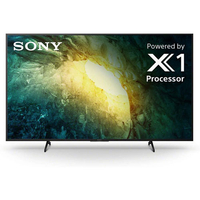 Sony 43-inch TV: $599.99 $449.99 at Best Buy
Save $150: This mid-range Sony 43-inch Android Smart TV features a crisp picture, 4 HDMI ports, voice control, and a Game Mode that'll enhance your PlayStation 5 experience. Add it to your living room or gaming den at a $150 discount.


Cyber Monday Best Buy laptop deals
Best Buy deals include some great offers on laptops all year round. Last year in the Cyber Monday Best Buy deals we saw the retailer shave up to $200 off a selection of current-generation 13-inch MacBooks, so fingers crossed we see similar, or better, offers in 2021. If PC is more your speed, you'll find savings on a selection of Dell, Samsung, and ASUS systems.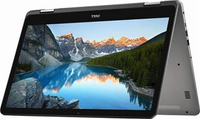 Dell Inspiron 7000 2-in-1 laptop: $1,349.99 $1214.99 at Best Buy
Save $135: Why choose between a laptop and a tablet when you can have both with the Dell Inspiron 7000? In addition to the generous 17.3-inch HD display, it also boasts 16GB RAM, 512GB SSD + 32GB Intel Optane, and NVIDIA GeForce MX250 2GB graphics.

Cyber Monday Best Buy Tablet Deals
Best Buy deals are one of the best places to find brilliant iPad deals, with the markdowns often quite remarkable. However, stock tends to fly off the shelves so you'll need to be quick when these deals come up if you want to get one before they all go. Other notable discounts include offers on the Surface Pro 7, Amazon Fire HD tablets, and Samsung Galaxy Tab A.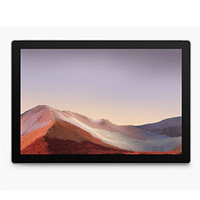 Microsoft Surface Pro 7: $959 $699 at Best Buy
Save $260: The 12.3-inch Surface Pro 7 includes a Surface Pro Type Cover so you can seamlessly transition from tablet to laptop when the need arises. Other key specs include a 10th-gen Intel Core i3 CPU, 128GB SSD, and all-day battery life.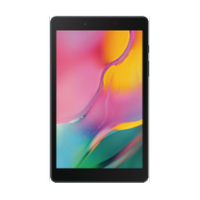 Samsung Galaxy Tab A 128GB: $329.99 $296.99 at Best Buy
Save $33: Load all of your favourite movies, games, and books onto the 10-inch Samsung Galaxy Tab A. Better yet, the built-in microSD card slot can expand the total storage capacity up to an impressive 512GB. Not too shabby for a sub-$300 tablet.

Cyber Monday Best Buy headphone deals
If you have your eye on a new set of wireless headphones — particularly Apple AirPods — Best Buy is one place worth checking for great deals. The 2020 Cyber Monday Best Buy sale featured discounts up to $50 off. Right now you can score a pair of Samsung Galaxy Buds for $59 and an $98 pair of solid Sony noise-cancelling wireless headphones.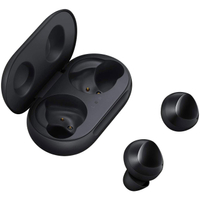 Samsung Galaxy Buds: $129.99 $59.99 at Best Buy
Save $70: Whether you have a Samsung device or aren't keen on entering the Apple ecosystem, the Galaxy Buds are a solid deal at under $100. Highlights include a rich bass, comfortable fit, and IPX2 water resistance.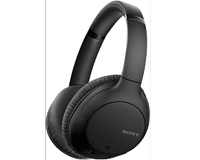 Sony WH-CH710N wireless headphones: $199.99 $98 at Best Buy
Save $101: These Sony wireless over-ear noise cancellers just became even more affordable after a whopping $112 discount. They feature a 35-hour battery and Ambient Sound mode so you can enjoy your tunes but still have an ear on traffic and train announcements.

Cyber Monday Best Buy camera deals
Best Buy's Cyber Monday camera deals offer a range of models for novices, pros, and everyone in-between. Whether you're seeking an entry-level DSLR, a vlogging-friendly camcorder, or a reliable GoPro action cam, you'll find what you're looking for at a discount. Here are the top Best Buy deals on cameras available right now...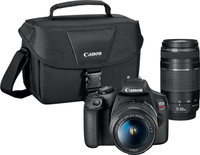 Canon EOS Rebel T7 DSLR kit: $599.99 $549 at Best Buy
Save $50: The Canon Rebel T7 is an excellent entry-level camera for beginner photographers because it's easy to use and produces nice quality images. DSLR newbies will want to hop on this discounted 2-lens bundle deal at $50 off.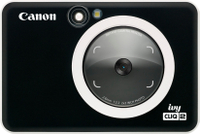 Canon Ivy Cliq 2 instant camera: $99.99 $79.99 at Best Buy
Save $20: Canon's Ivy Cliq 2 instant film camera is barely two months old but it's already on sale at $30 off. It's available in 4 colors and prints 2x3-inch photo stickers you can stick (almost) anywhere. A 10-pack of photo paper is included.

Cyber Monday Best Buy Cell Phone deals
Discounts for the just-released-at-the-time iPhone 12 went live as part of the Cyber Monday Best Buy deals last year. There were also amazing offers on Samsung's latest Galaxy phones and other Android devices. If you don't mind caveats such as trade-ins and carrier-tied service plans, you can save a huge amount on a shiny new device.
Samsung Galaxy S20 FE 128GB: $699.99 $649.99 with activation at Best Buy
Save $50: Now's your chance to get Samsung's latest Galaxy phone with no monthly plan required at $50 off. If that doesn't grab your attention, maybe the S20's 120Hz 6.5-inch Infinity-O display, all-day battery life, and 32-megapixel selfie camera will.


Read more: