We're getting excited to see what Wacom Black Friday deals appear this year as Black Friday quickly approaches. Although officially running from 25-28 November, there's already some great discounts popping up on the high-end digital art brand. This hub will be regularly updated with the very best Wacom deals and we'll highlight where to go for the lowest prices.
There are a few big names when it comes to drawing tablets, and competition is high with brands like Huion and XP-Pen. But Wacom still easily holds its ground with an excellent range of products that cover a wide range of budgets perfect for both seasoned creative professionals and beginner artists.
Our below guide features some quick links to our top deal picks that take you directly to the retailer before we move onto the best Wacom Black Friday deals in more detail. If you're looking for more Black Friday savings, we have a page dedicated to the best Apple Black Friday deals.
Wacom Black Friday deals: US
Wacom Black Friday deals: UK
The best Wacom Black Friday deals: In detail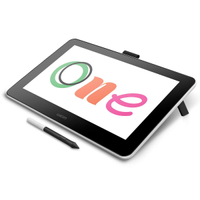 Wacom One: $399.5 $249.95 at Amazon
Save $150: This beautiful screen tablet features foldable legs to achieve a perfect viewing angle best suited for you as an artist. It has a 13.3inch active drawing area and is compatible with Mac, PC and Chromebook.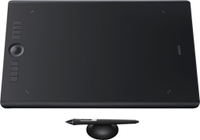 Wacom Intuos Pro (L): $499.95 $399.95 at Amazon
Save $100: The biggest tablet in the Intuos Pro family offers great control for illustration, painting, or photo editing on a Mac or PC. It's a super-slim pen tablet that comes with the state-of-the-art Wacom Pro Pen 2.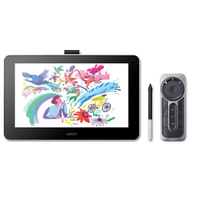 Wacom One + ExpressKey Remote bundle: $499.90 $469.90 at Adorama
Save $30: Wacom also has a saving on this bundle that includes the ExpressKey Remote with 17 customisable buttons along with the tablet.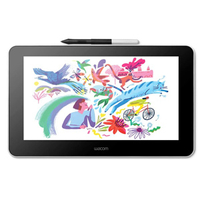 Wacom One: £359 £244 at Wex Photo
Save £100: The Wacom One is Wacom's answer to newer contenders' more affordable drawing tablets, and it answers very well. You get Wacom quality in solid budget drawing tablet for Windows and Mac users. With more than a quarter slashed off the price, this is a great deal.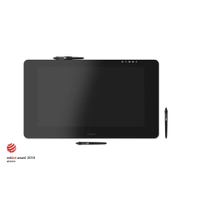 Wacom Cintiq Pro 24: £2,399 £2,199 at Wex Photo
Save £200: Looking for a full professional drawing tablet? Wex has £200 off the Cintiq Pro 24 Creative Pen Display Touch, which offers Wacom's most natural and accurate pen experience of all, with tilt detection and 8,192 levels of pressure sensitivity.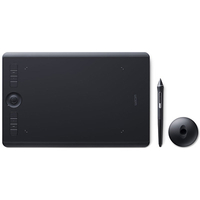 Wacom Intuos Pro Small: £199.99 £163.44 at Amazon
Save £36.55: Great pen performance and plenty of options to speed up your workflow make the Pro version of the Intuos a fantastic drawing tablet for the price.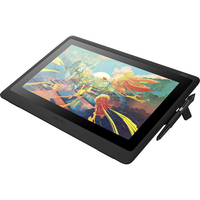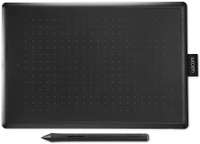 One by Wacom Medium: £49.99 £41.99 at Amazon
Save £8: It's a mini saving, but it was a mini price to start with. Amazon has 16% off the medium One by Wacom, giving you a basic, compact budget drawing tablet now for just over £40!
How to get the best Wacom Black Friday deals
To quickly find the best Wacom Black Friday deals without having to spend hours checking every retailer for yourself, your best bet is to bookmark this page and come back regularly. We'll be updating this page with direct links to the best Wacom Black Friday deals as they appear, saving you from having to check every retailer to seek them out. And we're starting right now!
What Wacom Black Friday deals can we expect?
We're already seeing some early Wacom Black Friday deals, including savings of up to around 15 per cent on the Wacom One, Wacom Intuos and One by Wacom ranges. Savings on the professional-level Cintiq devices are more erratic, but we've seen savings of around $50/$50 on the Cintiq 16 so far and this will all get bettered come the official Wacom Black Friday.
Last year, Amazon shaved a cool $320 off Wacom's top-level Wacom Cintiq Pro 24 in the US, while in the UK we saw savings of around £40 on the more affordable level Wacom One and Wacom Intuos Pro, taking their price down to just £319 and $169 respectively at Amazon and Currys.
Read more: