Looking for one of the best portable scanners? We're here to help you find the perfect lightweight scanner that you can take anywhere to grab digital copies of receipts and business cards for your records, or tuck away in a drawer so that it's not taking up valuable desk space.
Portable scanners are generally light, compact and reasonably inexpensive, and if you shop around you'll find there's not a great deal to separate them. Most scan at up to 600dpi, and speed-wise you'll find that they'll come in between 7 and 15 pages per minute; not super-fast, but nothing to really complain about. Options you may want to look out for are internal batteries so that you don't need to plug them into your laptop for power when you're out and about, Wi-Fi connections for easier transfer of scanned images, and if you have a lot of stuff to scan then there are a few options with built-in document feeders; not many, though.
We've found all the best options for all manner of use cases and at a range of price points, and decided which are the best ones based on our own knowledge of the products as well as consumer reviews across the internet. So whatever you require from a portable scanner, you should find what you need here.
If you have more sophisticated scanning requirements, you should check out our guide to the best photo scanners, and bear in mind that many of the best home printers and best laser printers have scanners built in, too, so if portability isn't your main requirement you can invest in one of these and kill two birds with one stone.
The best portable scanners available now
Why you can trust Creative Bloq Our expert reviewers spend hours testing and comparing products and services so you can choose the best for you. Find out more about how we test.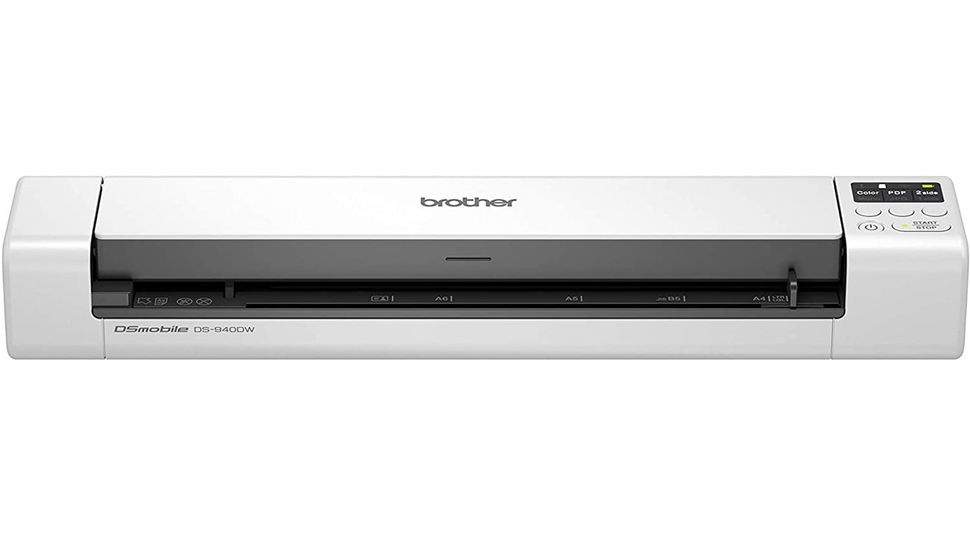 For the best portable scanner in general, you'll have a hard time finding a better option than the Brother DS-940DW document scanner. It ticks pretty much all the boxes: it'll scan everything from receipts and business cards through to photos and A4 paper at up to 15 pages per minute, it'll do two-sided scanning, saving you having to feed the same document through twice if it's printed on both sides, and it'll connect either wirelessly or via USB 3.0.
It comes with its own scanning software and a mobile app to help you get best results; the only real downside is its weight. At just over a kilo this is the heaviest portable scanner listed here, but we reckon its abilities make up for its ample mass.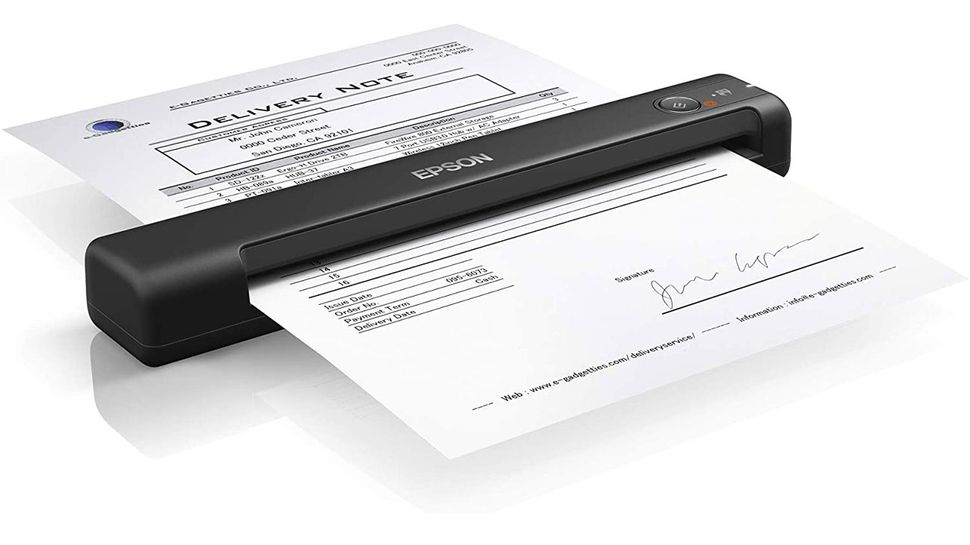 If the Brother DS-940DW's too much for you to lug around and you'd prefer something a lot lighter, we'd recommend the svelte Epson WorkForce ES-50. It comes in at less than a quarter of the weight of the Brother, making it absolutely perfect for scanning on the move, and it's powered by USB so you can simply plug it into your laptop and go.
It won't do double-sided scanning but it's still fairly versatile and capable of handling all kinds of media, including business cards and even credit cards, and paper up to 270gsm. It can scan at up to a reasonably quick 5.5 seconds per page, and to help you manage your scans and get the best results it comes with Epson's own SmartScan software.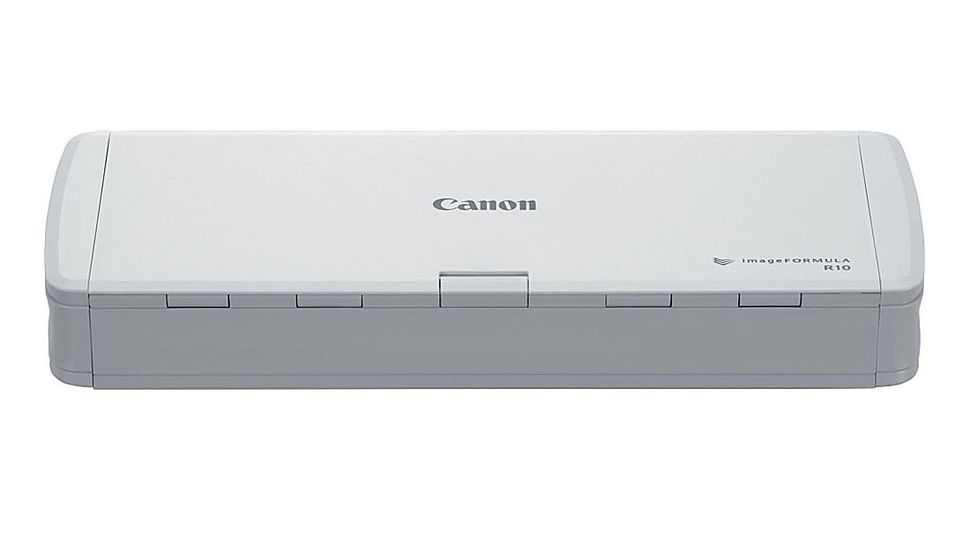 One of the problems you're likely to run into if you're after the best portable scanner is that because of their compact proportions they're unlikely to have built-in document feeders, which means having to feed your stuff through page-by-page. However the Canon imageFORMULA R10 is cleverly designed with a lid that incorporates a 20-page feeder, enabling you to fold it out, load it up and leave it to get on with things at up to 12 pages per minute.
It does two-sided scanning to make life even easier for you, and it'll handle a wide range of media (although Canon specifically warns against using it with photos), and it comes with its own built-in software that's good to go as soon as you plug the Canon imageFORMULA R10 into your computer.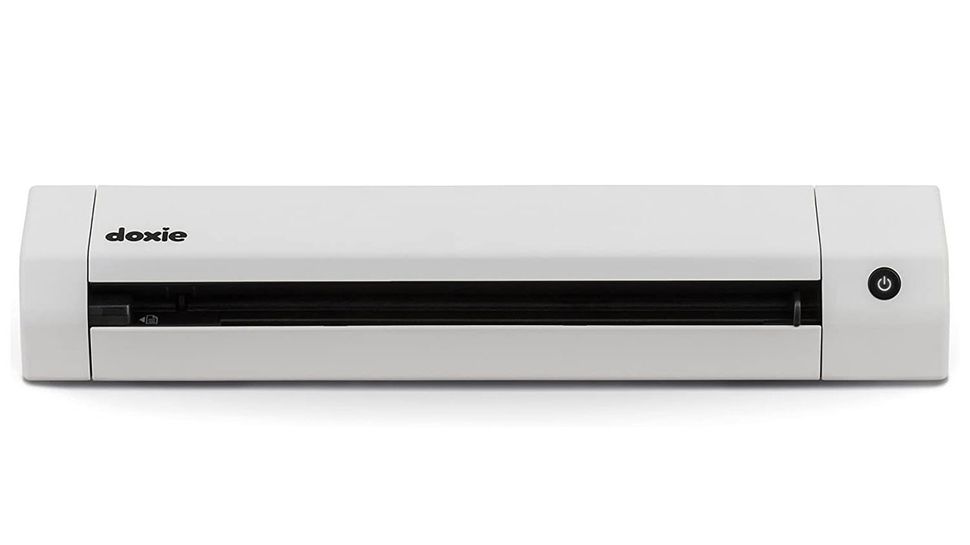 Looking for the best portable scanner for Mac? That's not a problem; it's difficult these days to find a scanner that's not Mac-compatible. However we reckon that the best fit for a Mac workflow is the Doxie Go SE Wi-Fi. What we love about it is how beautifully self-contained it is; you don't actually need to plug it into anything. The Doxie Go SE Wi-Fi is powered by rechargeable battery and comes with a 16GB SD card that'll hold up to 8,000 pages, so you can scan whenever and wherever you want and only download scans to your computer when you need to.
The Doxie Go SE Wi-Fi comes with apps for Mac, iPhone and iPad (and Windows as well), and it'll scan everything from business cards to photos. At eight seconds per page it's not a speedy option, but for straightforward streamlined simplicity it's a winner.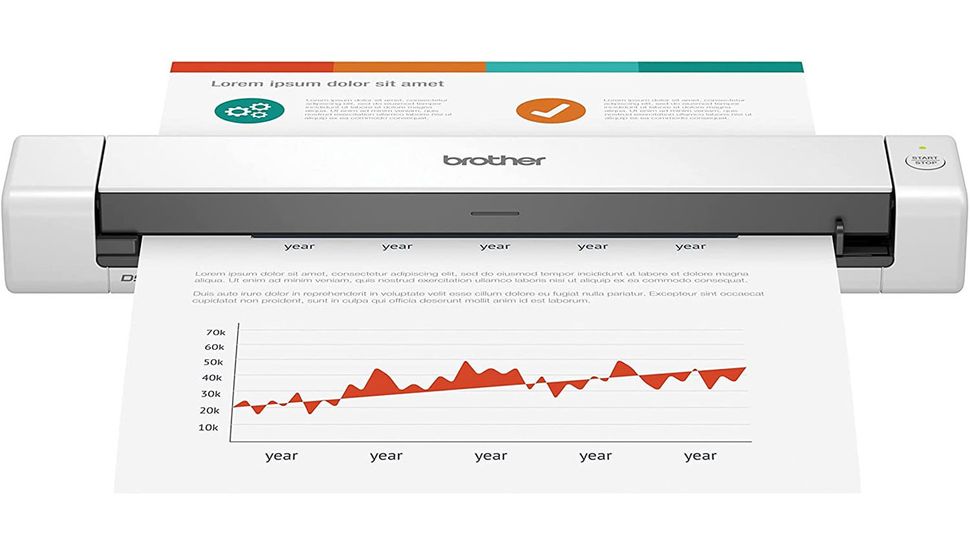 Don't want to pay a fortune for the best portable scanner? For our money, the best cheap option right now is another Brother, the DS-640. It's cheap but pretty impressive, with a scanning speed of up to 15 pages per minute, and it's compact and fairly lightweight.
It'll scan everything from receipts and business cards up to photos and A4 paper, and it's powered by USB 3.0 so you can plug it into your laptop and scan away wherever you may be. As you might expect it'll only do single-sided scanning, but on the whole this is a fantastic little portable scanner for the price.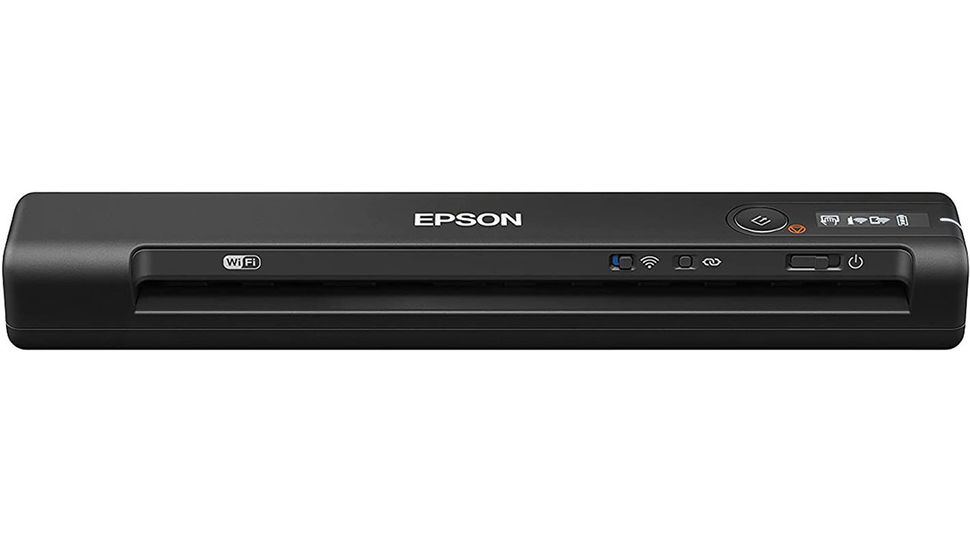 Most of the best portable scanners do their thing at up to 600dpi, which is fine in most cases. But if you need super-crisp scans of your documents, the Epson WorkForce ES-60W is well worth your attention, with a DPI of up to 1,200. That comes in really useful when you factor in the ES-60W's included OCR software, that'll turn scanned text into searchable PDFs or editable Word and Excel files; when you're turning scans into text, the clearer the results the better.
The ES-60W has a rechargeable battery so you can use it anywhere, and you can connect it to your Mac or PC via Wi-Fi or USB. And it's another speedy option, scanning at up to 15 pages per minute.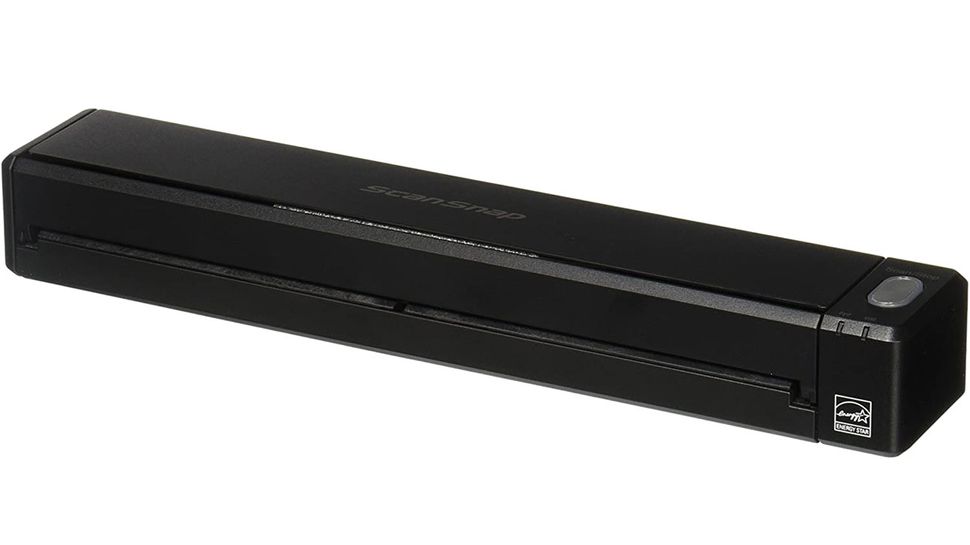 Given the size of portable scanners, they're not a lot of use if you want to scan documents bigger than A4. However the Fujitsu ScanSnap iX100 has a neat little trick up its sleeve that enables you to scan A3 documents; by folding the document and putting it into a carrier sheet, you can scan both sides and the iX100's software will automatically stitch it together. It's a bit of a hack but it's a definite plus if you sometimes need to scan larger documents
On top of that cool feature, there's plenty to like about the iX100, it'll scan everything from receipts to photos and cards, it can scan directly to smart devices and it comes with a stack of software to help you get the results you need. It's fairly fast and battery-powered too, capable of up to 260 A4 scans on a single charge.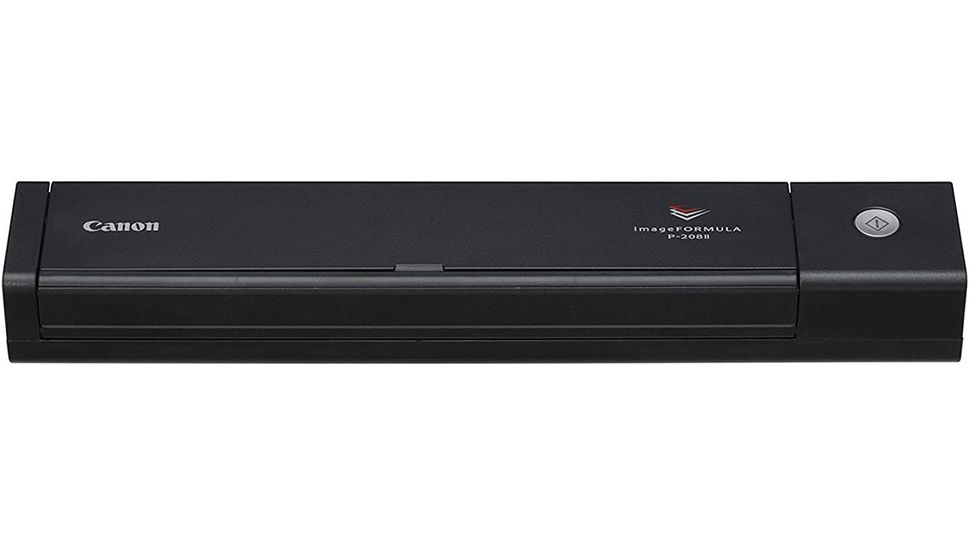 If you're shopping for the best portable scanner and hoping to use it to scan photos, it pays to read the small print. Some portable scanners quite definitely won't work with photos, and if you don't want your precious prints chewed up then you need to ensure that your portable scanner is photo-compatible. One great option is Canon's P-208II; not only will it cope with photographs, it'll also happily handle embossed card.
The P-208II does two-sided scanning as well, and for added ease of use it's one of the few options that comes with a document feeder; it can only handle 10 sheets, but that's still better than having to feed paper in manually. It's powered by a rechargeable battery and comes with built-in software so you can simply plug in and go, and while it's not especially quick, it's compact and versatile.
Related articles: