If you're looking for the best Window laptop, the good news is that you're absolutely spoiled for choice. The bad news is that there are far too many to choose from, and that's why we're here to help you find the best option, whatever your requirements.
Depending on what you need from it, the best Windows laptop for you could cost you less than you'd pay for a run-of-the-mill tablet, or it could be priced at a lot more than most people would shell out for a well-specced desktop computer. There are some amazingly powerful options available, with blazing-fast Core i7 or i9 processors and high-end NVIDIA chipsets powering the graphics, but squeezing all that performance into a laptop doesn't come cheap.
For good performance at a more palatable price, you can do pretty well with fewer CPU cores and integrated graphics, such as Intel's Iris Xe, rather than a discrete GPU. Another thing you'll want to bear in mind is how much memory you'll need; 16GB should do you nicely, while 32GB or more will keep things moving on more demanding creative tasks. Touchscreens are becoming increasingly common, but ask yourself: do you really need one? And one more thing: SSD storage is the norm these days. It's fast but it's not cheap, so bear in mind that unless you want to pay a premium for a massive SSD, you're going to have to invest in one of the best external hard drives to take up the slack.
Got all that? Then read on to find the best Windows laptops for just about every scenario. And if you can't find what you're after and have more specific needs, see our guides to the most powerful laptops, the best laptops for graphic design and the best laptops for video editing.
The best Windows laptops right now
Why you can trust Creative Bloq Our expert reviewers spend hours testing and comparing products and services so you can choose the best for you. Find out more about how we test.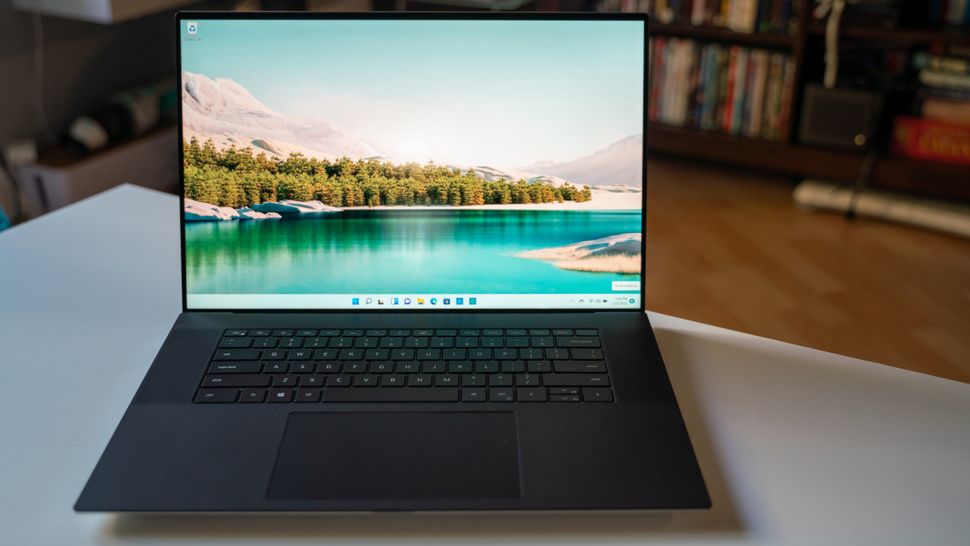 If you demand the absolute best Windows laptop of them all and don't mind paying for it, the Dell XPS 17 9710 is unlikely to disappoint you. It's big and impressively slim, and it manages to cram a whole load of performance into its svelte frame. In fact, it's very likely to be seriously overpowered for most design tasks (especially when specced up to the max), but if you need something for complex 3D projects or effects-laden 4K video, it'll be more than up to the task (although you'll find that when it's running at full pelt its cooling system can get a bit noisy).
As well as bringing top performance, it's really well-built with plenty of connectivity, including four Thunderbolt 4 ports and even an SD card slot. It's a joy to use, with a comfortable and responsive keyboard and trackpad, and we love its looks too. Find out more about why we rate this laptop in our Dell XPS 17 9710 review.
For the best Windows laptop to take to university you probably don't want to be spending a fortune on high-end performance; more likely you'll need a laptop that can cope with coursework and run whatever Adobe CC apps you need, and that's portable enough to take with you anywhere. We reckon the HP Pavilion 14 fits the bill perfectly.
You can spec it up to meet your needs without breaking the bank, and at 14 inches it's easy to lug around without being too tiny to use comfortably for hours on end. The touchscreen display's an added bonus, and it comes with just enough ports: a USB-C, a pair of USB-A ports, HDMI and even an microSD card slot.
When you're working with video you need plenty of CPU and GPU power, naturally, but you also need a quality display so that you can keep an eye on the fine details. And that's where the Asus ProArt Studiobook 16 OLED comes into its own. As you might have guessed from the name, it has a 16-inch OLED display that we found looks simply amazing, with 4K resolution and impressive colour gamut coverage: 100% DCI-P3 and sRGB, and 97% AdobeRGB.
It's no slouch, either, with high-end AMD chipsets instead of the usual Intel CPU and NVIDIA GPU. And there are some nice extra touches that we enjoyed when we reviewed it, including a versatile trackpad that can double up as a drawing tablet, and the Asus Dial for quickly swapping between tools and controls. It's of limited use right now with not much software support, but Premiere Pro and After Effects are two of the apps it works with, enabling you to speed up your video workflow. Need to know more? See our Asus ProArt Studiobook 16 OLED review.
When you're torn between investing in the best Windows laptop and a tablet, a 2-in-1 laptop can be the perfect compromise. It'll give you all the features you need from an ordinary laptop, but you can also fold the screen around and use it in tablet mode for straightforward simplicity. And for us, HP's Spectre x360 is the best option right now.
It's a well-specced laptop with plenty of CPU power, and its Intel Iris Xe graphics can cope with most applications even if they don't have the raw grunt of a discrete Nvidia chipset. And while at 14 inches it makes for a slightly unwieldy tablet, there's a lot to love about it including edge-to-edge anti-reflection Gorilla glass, and an included stylus for easy drawing and sketching.
Let's be clear: you'd be hard pushed to find a laptop that you can't use for Zoom, because a built-in webcam and microphone is an absolutely standard laptop feature. However if you're specifically after the best Windows laptop for Zoom, we'd suggest the Microsoft Surface Laptop 4.
It's a fine and great-looking laptop with plenty of power, even in its most basic specification, but where it really stands out is in its videoconferencing capabilities. There's a 720p f2.0 camera that'll capture you perfectly, even in low light, and you'll sound good too, thanks to a pair of far-field studio mics. Finishing up the package is a set of Omnisonic speakers with Dolby Atmos, so you should never miss out on what everyone else is saying on that call. See what else is on offer, as well as where the Surface Laptop 4 doesn't perform as well (spoiler: it's not so great with 3D animation and game development) in our Surface Laptop 4 review.
If price is your absolute priority, decent laptops don't come much cheaper than Dell's Inspiron 15 3000. As you'd expect there's not much in the way of power; the punchiest option we can find has a Core i7 with 8GB RAM, Intel UHD graphics and a 512GB SSD, and that's still cheaper than pretty much every other option in this round-up.
The very cheapest option would be woefully underpowered for most design work, but you should be able to pick it up with change from $300/£300 and it still has much of what you'll need including a webcam and microphone, three USB ports plus HDMI, and a sizeable 5.6-inch display.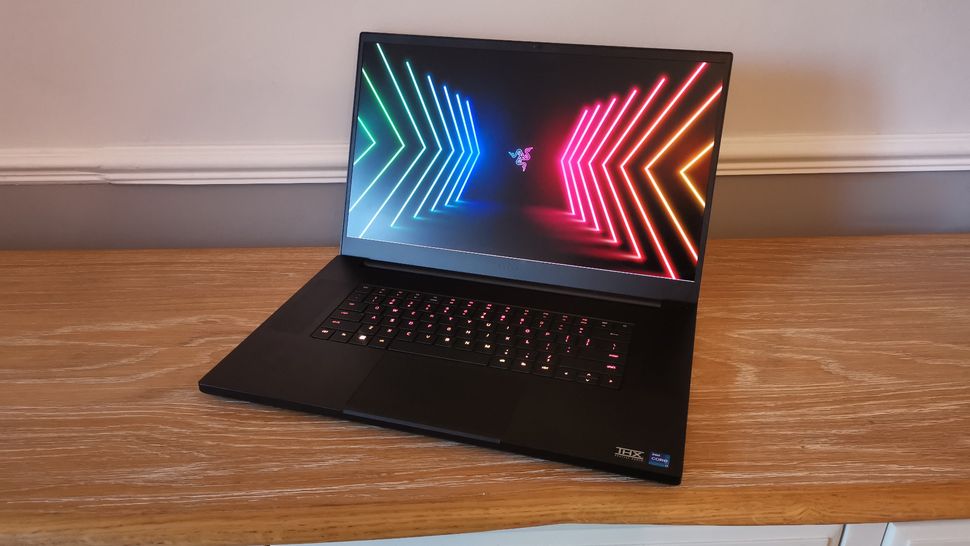 Got money to burn? Need literally all the performance? Then let us introduce you to the Razer Blade 17. It's absolutely the best Windows laptop for gaming, and needless to say it's also an astonishingly powerful workstation for the most demanding creative jobs. In its top-end configuration you'll get a 14-core i9 CPU along with a blistering GeForce RTX 3080 Ti with 16GB VRAM, but at just under $4,000 / £4,600 that may just be a little rich for your tastes.
Thankfully the lower-spec models still bring a stack of power that you'll struggle to fully use, along with a beautiful display and of course, because this is a gaming laptop, RGB backlit keys. We've tested it and we think it's a stunner; get all the details in our Razer Blade 17 (2022) review.
Programming's something you can do on just about any laptop. Of course it helps to have decent performance so that you can test your messy, unoptimised code without everything grinding to a halt, but that still leaves you with plenty of choice. However, if you want a laptop that'll make your coding life that little bit easier, we'd have to recommend the Asus ZenBook Duo 14.
The reason? This one comes with not one but two screens; there's a 13.4-inch main display, but there's also a slim 12.6-inch touchscreen mounted behind the keyboard. You can use it for multitasking or as a drawing surface, but it's also the perfect size for your code editor, enabling you to work on your code while seeing the results on the main display, without the need for plugging in a secondary display.
Related articles: